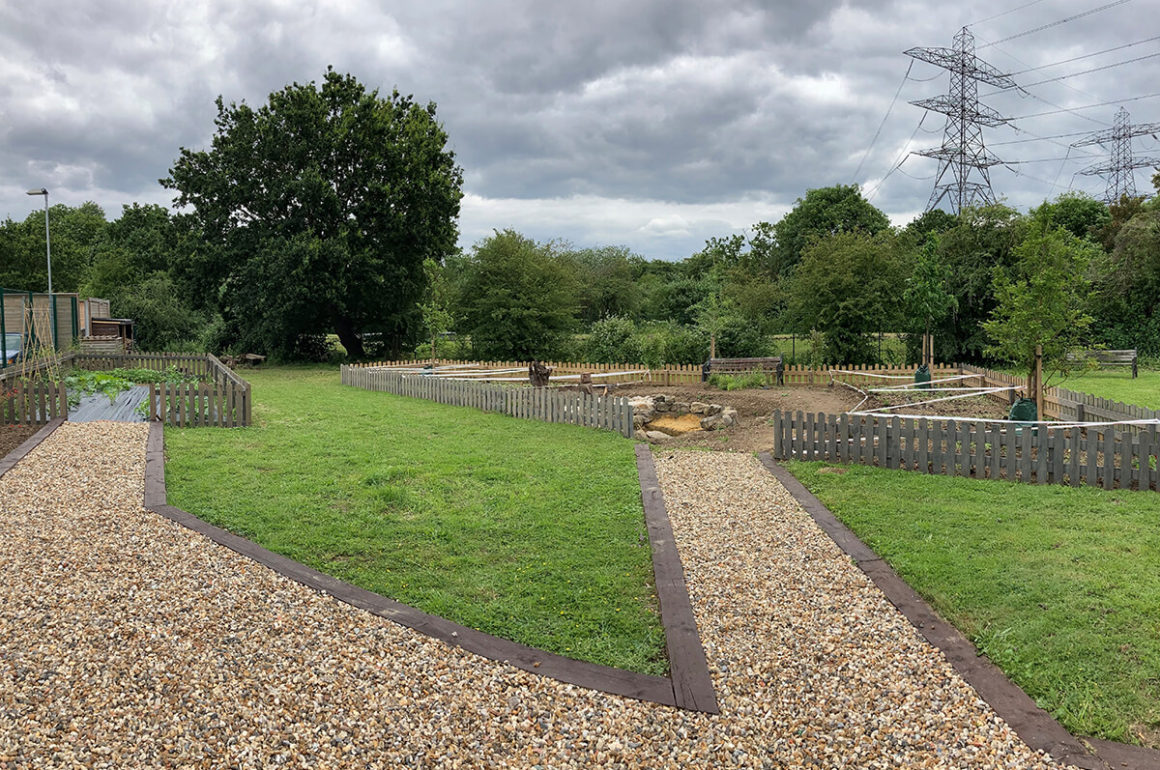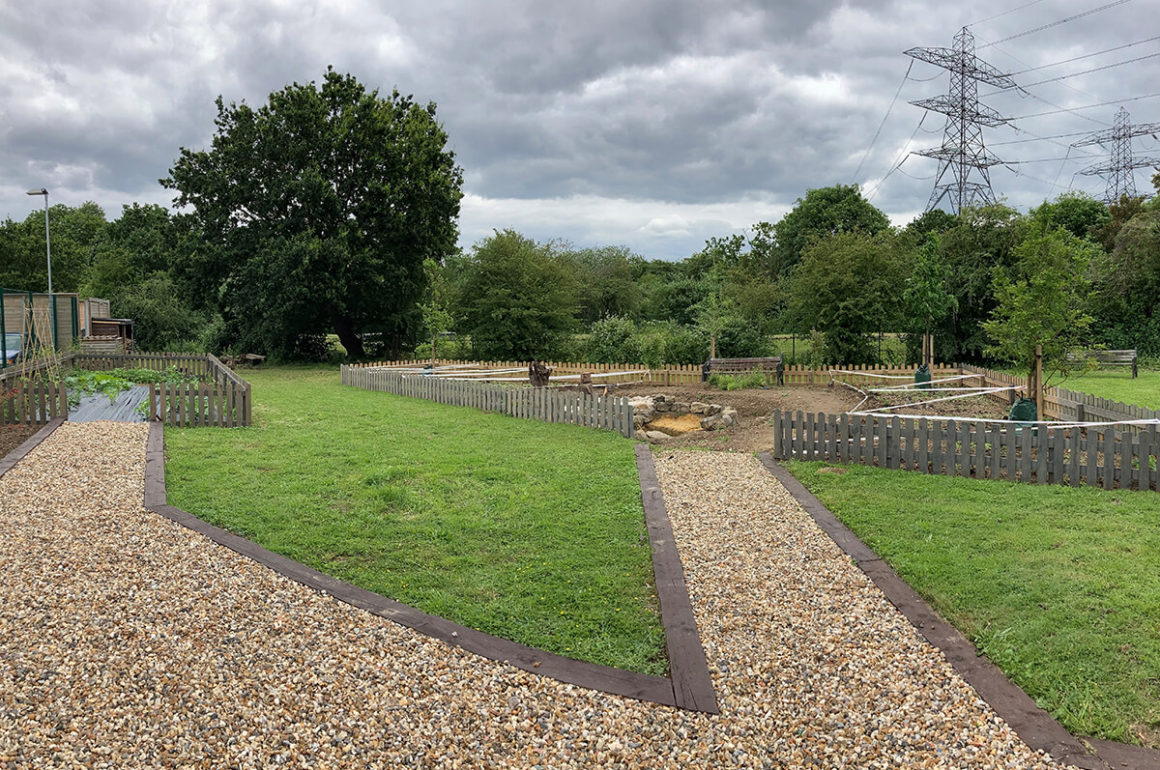 Supporting local causes that give back to the community is something we're really passionate about at STIHL. So, when we were approached by Fordbridge Fire Station, which is only 20 miles from our GB headquarters in Surrey, we were keen to help. Watch Commander Andrew Billam told us more about their well-being garden, which officially opened in June 2021.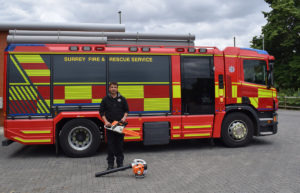 "Fordbridge Fire Station opened officially in August 2020 and is the merging of two of our stations Staines and Sunbury. It had a large area of land surrounding it and Surrey County Council gave us permission to turn the area into a community well-being garden.
The idea for the wellbeing garden came from all the 32 personnel that work over the four watches system at Fordbridge Fire Station. It was recognised by all of us that if we could use the area of land to create this space, it could have huge mental and physical health benefits for the people who use it.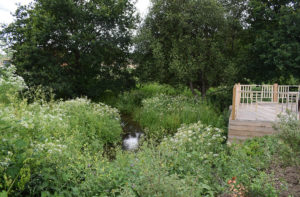 Our aim was that residents within the surrounding community could use the garden as well as other blue light service workers, key workers and armed service veterans, and that it would give them a safe space to come and just get away from it all when needed. There are seating areas so people can just sit quietly, or there are fruit and vegetable beds that people can work on, or they are also welcome to just help with the general maintenance of the garden.
The design was created by personnel from the four watches; everybody had the opportunity to input ideas on what they thought would work well. As the area is very large, this will be an ongoing project that will evolve over time. As one part is finished we expect there will be more ideas put forward for further benefits.  In one area, we are hoping to construct a log cabin which could be used as a meeting room for various groups, and as an extension of our common room inside the fire station.
The work began in April 2020 and has been carried out by the personnel of the station on their days off work, but we also have qualified tradesmen who have worked on the garden for some of the more complicated or specialist tasks.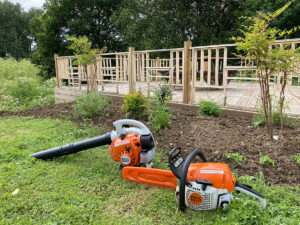 We have been amazed and humbled by the generosity of some of the local and national companies we have approached for help, the response we have received has been overwhelming. The STIHL MS 231 petrol chainsaw you have donated has been used for various construction tasks, including the creation of the wooden railing around the decked area. The BG 56 C-E petrol leaf blower is being used to help maintain the garden and keep it tidy for any visitors.
We would like to thank you again so much for providing these STIHL tools and helping us create a garden that will make a positive difference in people's lives in the local community."
We were really pleased to be able to support Fordbridge Fire Station with this donation and it's been great to see their wellbeing garden idea come to life.