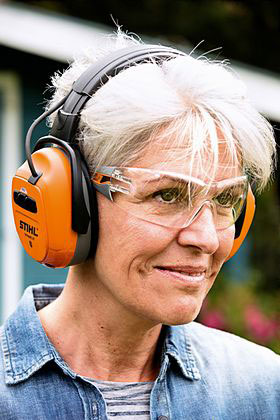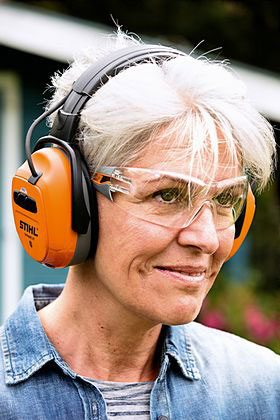 Make work more enjoyable with STIHL's new DYNAMIC BT Bluetooth ear protectors with built-in speakers – perfect to keep you entertained when you are doing jobs such as mowing the lawn, grass trimming or hedge cutting. Just pop on these new ear defenders, choose your favourite tunes and get on with the task at hand!
These new ear protectors can be connected to mobile phones or tablets via Bluetooth 4.0 for a wireless connection, or a traditional 3.5mm AUX cable. The ear protection has high-quality speakers and a microphone built in to allow phone calls to be taken, so you can take a quick break and switch from listening to music to quoting a customer or catching up with friends. They're easy to use too with three simple buttons – no fiddly controls or time spent figuring out which button to press!
What's more, these ear protectors have high sound reduction levels (SNR 29) and are adjustable and lightweight so you can get a comfy fit. You won't be hunting for a USB charger often either, as these boast up to 38 hours of battery life – that's a full working week of run time before needing to be charged.
The DYNAMIC BT Bluetooth ear protectors are available in STIHL dealers now. Find your nearest dealer here.