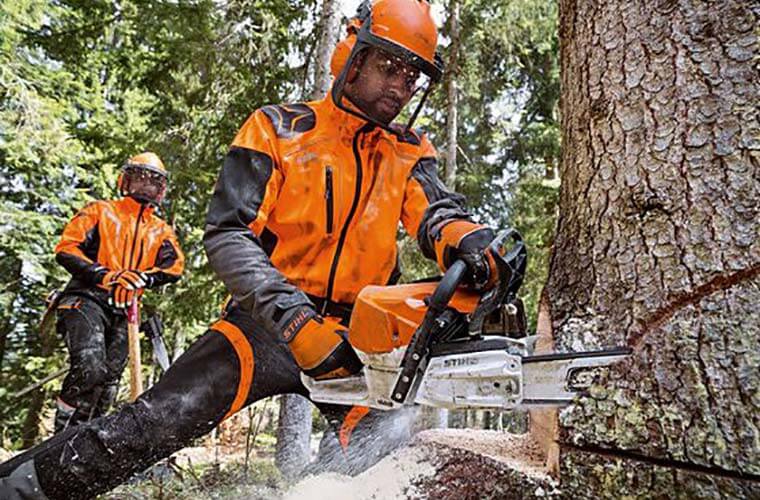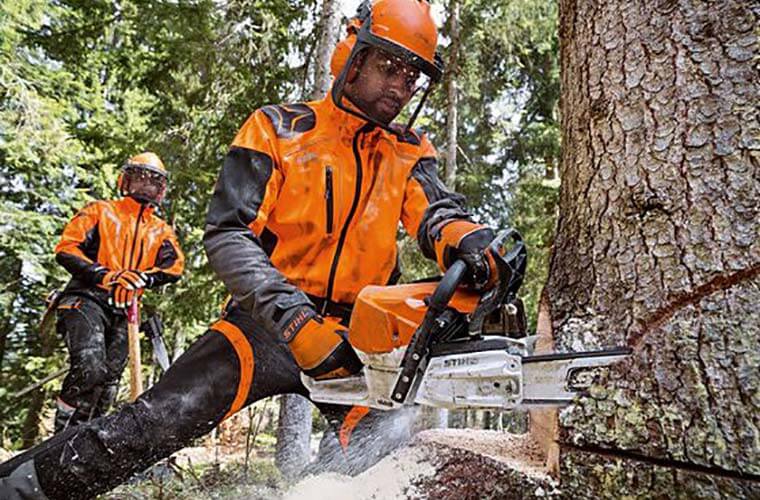 STIHL have launched the new MS 462 C-M forestry chainsaw with an impressive 1hp:1kg power to weight ratio. The high performance 4.4kW/6hp engine is perfect for felling and cross-cutting medium to large trees. Weighing in at just 6kg and featuring STIHL anti-vibration technology, this exciting new 72cc chainsaw is comfortable to handle for longer periods.
The next generation of STIHL M-Tronic technology controls the fuel and air mix to ensure the saw is performing to its full potential at all times, no matter where you are. New calibration technology allows the saw to adapt quickly to its current surroundings in just a few simple steps that take a matter of seconds (these are explained clearly in the Owners' Manual).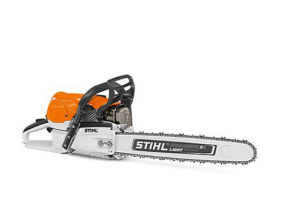 To improve handling and reduce fatigue, the MS 462 C-M features a mix of anti-vibration springs and elements to help keep the vibrations to a minimum whilst giving the saw enough rigidity to maintain full control throughout the cut. And the improved flywheel design reduces gyroscopic forces making for better control during acceleration.
Captive bar nuts on the sprocket cover mean that you never need to worry about carrying spares in case you misplace them during routine maintenance. The sprocket cover design also features an optimised opening to reduce wood chip build up, especially when cutting timber with a high moisture content.
Both oil and water repellent, the HD2 air filter features a large surface to increase the air intake for improved performance, and it can be easily cleaned using soap and water. Its long service life and effective filtration system help to protect the carburettor and engine from dirt and sawdust.
The MS 462 C-M is an innovative new saw for forestry professionals, which delivers the high performance you can expect from STIHL. For more information on the class-leading MS 462 C-M, visit www.stihl.co.uk.