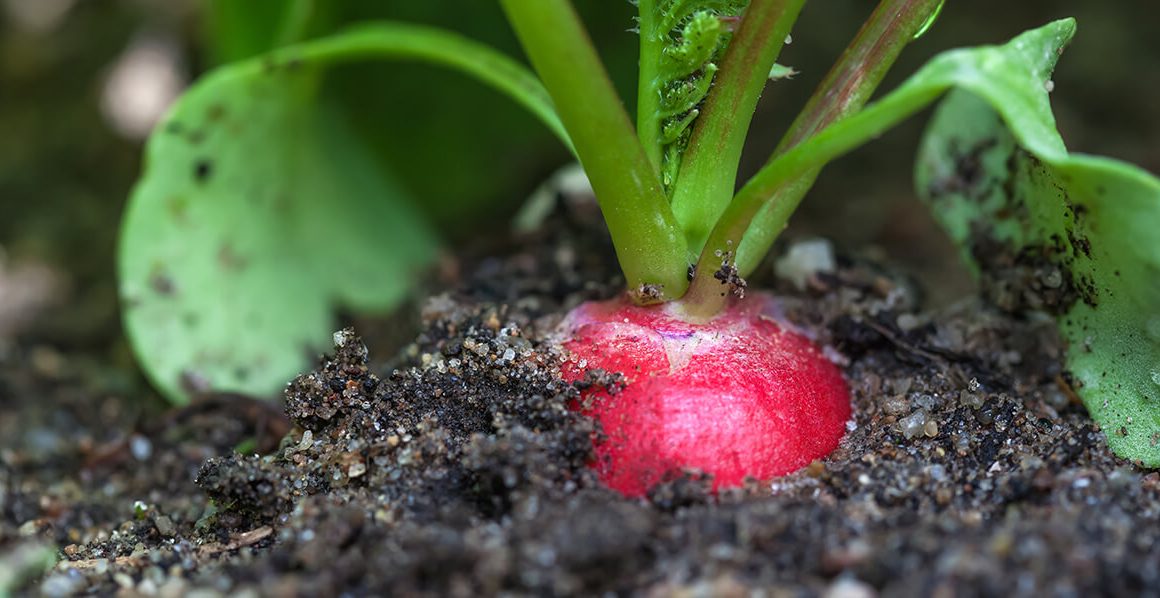 The humble radish gets frequent mentions in gardening guides for numerous factors. Firstly, it grows quickly and is often one of the first vegetable you'll get a harvest from. Secondly, it takes up little space so you can usually find a home for a row or patch in your garden. And finally, radishes are so easy to grow from seeds that it's recommended for kids to test out their green-fingered capabilities.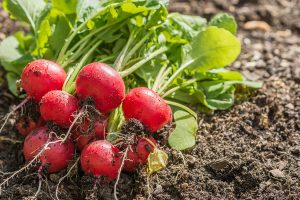 Except that, in practice, we've probably had as many radish failures as any other vegetables. They are often munched by visiting wildlife before they've had a chance to properly get going. When they do survive these early attacks, they'll frequently fail to swell into the shape advertised on the seed packet. And if they do form their desired shape they might split or a whole new wave of invaders might pop by to nibble holes into their flesh.
To give you (and your kids) every chance of radish success, here are a few tips we've learnt from growing radishes from seed…
Sow radishes where you want them to grow, either in the garden or plant pots; transplanting them is futile.
Make sure your soil is fine and well raked as their roots don't like obstacles.
Sow in drills and cover with compost so they're 1cm deep.
If sowing radish seeds early (February being the earliest you should sow), cover the ground with fleece before sowing to warm it up and keep them covered as they grow.
Sow more seeds than you need and thin out seedlings early.
Keep them well watered. As they grow quickly, any dry spells could prevent them from swelling or can result in those splits.
If you find that the leaves of your young radishes get gnawed away to the base then the likely culprit is birds, in which case consider a suitable protection.
If the radish leaves become peppered with holes then you can probably blame the flea beetle. Watering helps, as does covering with fleece.
If holes start to appear in the flesh then slugs are the likely cause. We have a whole article protecting plants from slugs to help you deal with this particular pest.
Radish Varieties
Once you get the hang of growing radishes in your garden then they really are a quick and easy veg to grow and you can start exploring with more radish varieties. Here are five, ranging from standard radishes to the more unusual radish variety…
French Breakfast Radish 
Classic elongated variety with red skin fading to a white tap root.
Scarlet Globe Radish 
Classic round radish; red on the outside, white on the inside with a fresh crispness and mild peppery flavour.
Mooli Radish 
Long, white radish that grows well later in the year. Popular in Asian dishes, raw or cooked.
Watermelon Radish 
The kind of radish you get in fancy restaurants. Large globe that's white on the outside with a burst of pink on the inside – thin, horizontal slices are sure to impress your dinner guests.
Black Spanish Radish 
Large round radish that's black on the outside and white on the inside. It can be harvested in winter and is best used cooked in stir fries.
Do you enjoy growing radishes from seed in your garden? What is your favourite radish variety? Let us know in the comments.