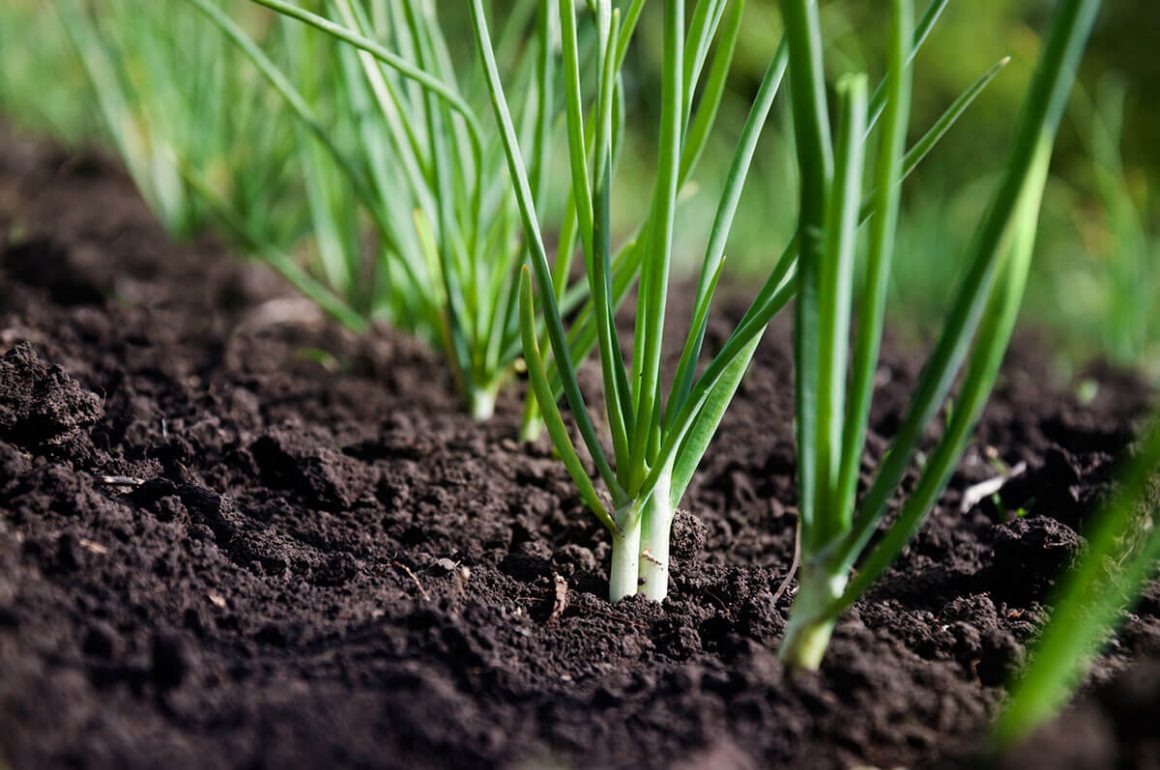 The next time you find yourself in front of a seed stand in the garden centre or supermarket, see if they have a packet of spring onion seeds among them. Chances are they won't add much to your shopping bill and will contain hundreds of tiny seeds that are useful for filling a few gaps in the garden.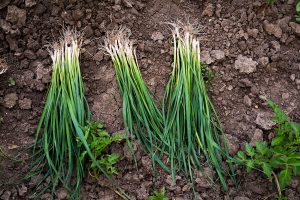 Spring onions can be sown as early as March and some spring onion varieties can be sown right up to late autumn, overwintering so you can enjoy an early harvest the following year. Being slender plants they don't take up much room in the vegetable patch, and they don't need deep soil to stretch their roots into, which also makes them well suited to garden container growing.
You can sow the spring onion seeds where you want them to grow or start them off in modules, transplanting them to a vegetable bed or container when they're strong enough to handle. Adding a decent compost to the soil will be of benefit, and they will also appreciate a sunny spot with good drainage.
To sow, make a drill (or shallow line in the soil) around 20mm deep and sprinkle the spring onion seeds along it before covering them over. Soon after they emerge you can start to thin them out. If you're planning on picking them when they're young and slender, you can get away with keeping them fairly close together or, for those varieties that produce bulbs, keep them at least 50mm apart if you want to pick them when they're plumper.
Keep them watered during dry spells and you could be ready for a harvest in as little as eight weeks, so remember to sow another row of seeds soon after the first sowing for a successional harvest.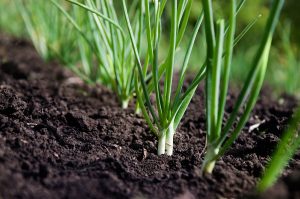 For a slight variation on the familiar spring onions, we also recommend Welsh onions (although packets of these are harder to come across). Like spring onions they form slim stalks that can be used in salads, but they grow in clumps and have the added bonus of being perennial. This means you can pick off a few Welsh onions and, providing you leave some of the plant behind, more onions should start to grow. You can also harvest just the leaves and use as you would chives. Welsh onions have a shorter sowing season (spring to early summer) and, being clump forming, will need more space in which to expand.
Three Varieties of Spring Onion to Try
Spring Onion White Lisbon
This popular variety is one we, and countless others, have had plenty of success with. A quick grower, it's also among the best for overwintering so plant these in autumn for an early spring harvest.
Lilia Spring Onion Variety
This variety has unusual red skin. Pick it when young for spring onions, or allow them to grow and they'll start to develop larger bulbs.
Guardsman Spring Onion
Another popular spring onion variety that's similar to White Lisbon but with a stronger onion taste.
Have you tried growing spring onions in your garden? Let us know in the comments.