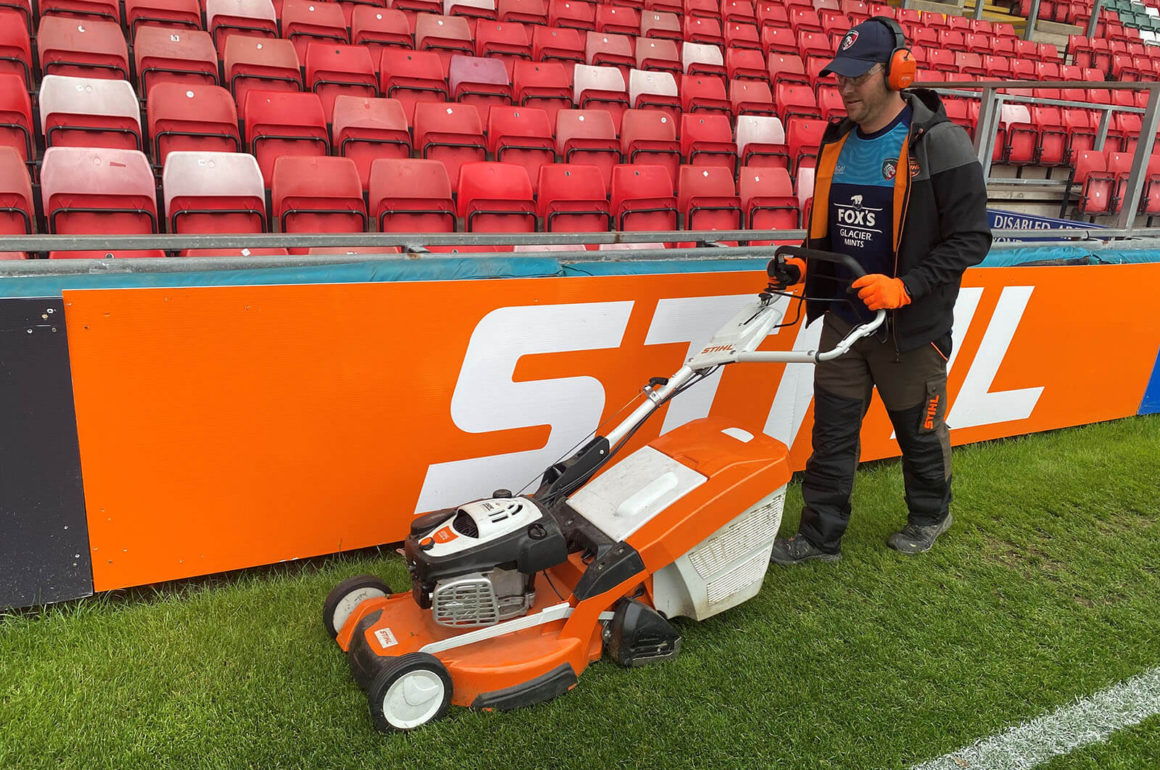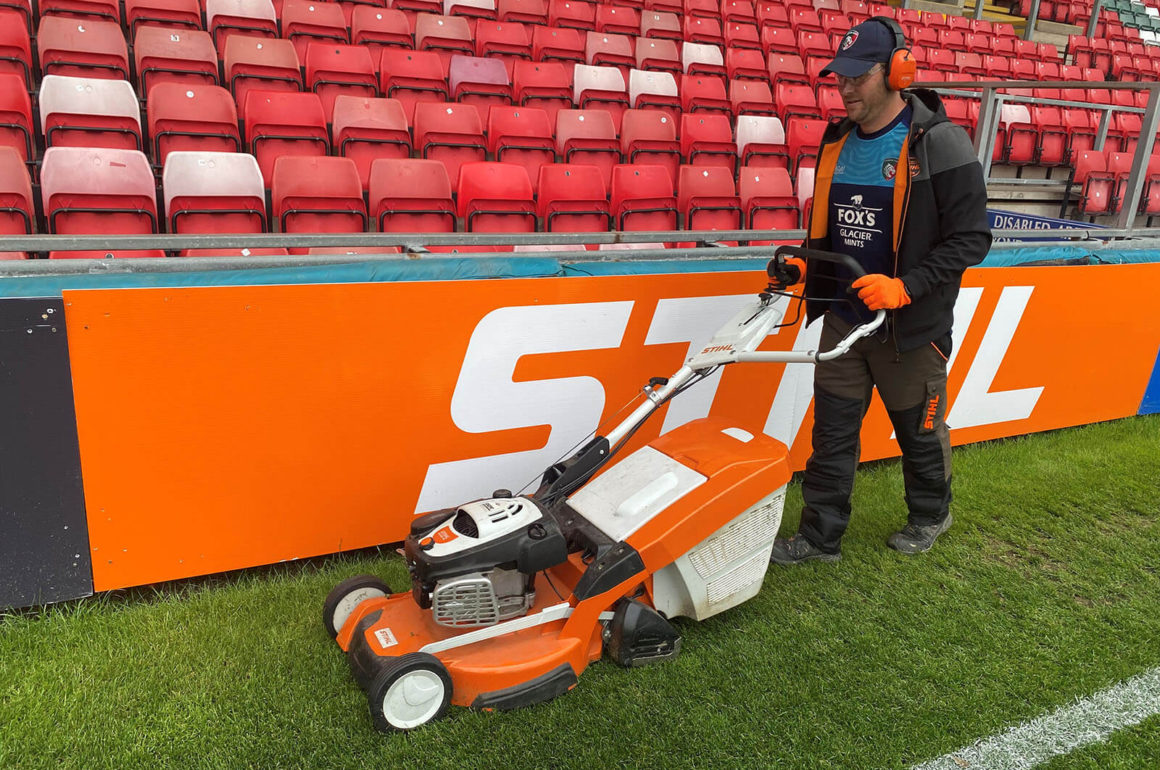 As part of the STIHL sponsorship of Leicester Tigers, we love to catch up with head groundsman Ed Mowe and find out what he thinks of the STIHL tools he uses on a day-to-day basis. We caught up with Ed recently to see how he was getting on with STIHL Connected after fitting the Bluetooth STIHL Smart connectors to his tool fleet to help manage the maintenance and keep a closer eye on their tool usage. Find out how he makes the most of the STIHL Connected features here.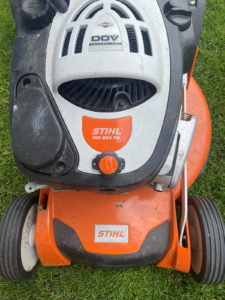 STIHL: How do you normally manage the maintenance and use of your tools?
ED @ TIGERS: We carry out general services and small repairs in house. It's not only cost effective for our large fleet, but it is also a great way for myself and the team to get to know the machines better and become confident in maintaining them.
Up until now, we would fill out maintenance check sheets for the machines each month. Now with the STIHL smart connectors, STIHL connected App and the portal, it helps guide us through what needs checking and will save us time and effort checking parts and changing oils that we don't actually have to.
STIHL: How did you find adding the tools to the STIHL connected App and setting up the STIHL Smart Connectors?
ED: After the first couple, I found it easy and got into a quick rhythm of adding them to our fleet.  Simple!
STIHL: Which tools have you added the STIHL smart connectors to so far?
ED: For a start, I have connected 9 STIHL machines and 6 non-STIHL machines to see how it would best work on our equipment. The tools include lawn mowers, hedge trimmers, brush cutters and leaf blowers.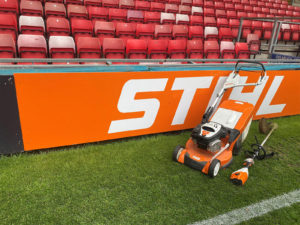 STIHL: How did you find using the STIHL connected App overall?
ED: The app is simple and easy to navigate through, and we all prefer apps within the team as it's so quick to check on the status of any tool.
STIHL: What do you think of the STIHL connected Portal and how will you use it?
ED: The STIHL connected Portal is great for taking a more in-depth look at the machines and being able to find out the extra information that we didn't have access to before – like service notifications and the length of time the tool is being used for. There is also the alarm tab on the portal that displays any due maintenance so you can quickly see an overview of all tools at one time.
STIHL: How will STIHL Connected benefit the grounds care team at Tigers?
ED: A great benefit is that we will know if one machine is being used a lot more than the others. If they are, we can make sure we rotate them so they get similar usage then one isn't getting over-used, whilst one sits idle in the workshop.
We can also monitor the usage hours accurately so I can account for HAVS (Hand-Arm Vibration Syndrome) and make sure we're using the tools within the guidelines. These hours will also give us accurate accounts of usage each month.
When it comes to buying new equipment, it can help us look at what tools we need to replace, based on what's been used the most. It's likely that we can make some savings by not replacing equipment we don't need to, or to help make the best decision when we replace the equipment we use the most.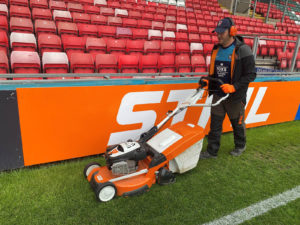 STIHL: Will this change the way you maintain and use your machinery?
ED: It will really help us in the way we maintain our machines and what scheduled tasks we need to carry out. It will save us a lot of wasted time too. One of the most useful things is that it keeps a record of when each task has been done if we need to look back on any service records.
I think it is great that we are able to add our non-STIHL machines too – it will help me bring all servicing and maintenance tasks together in one easily-accessible place.
Ed Mowe and the grounds care team at Leicester Tigers are using STIHL Smart Connectors to help them manage their tool fleet in the most efficient way. Are you using STIHL Connected yet? Let us know in the comments how you manage the maintenance and servicing of your tools.