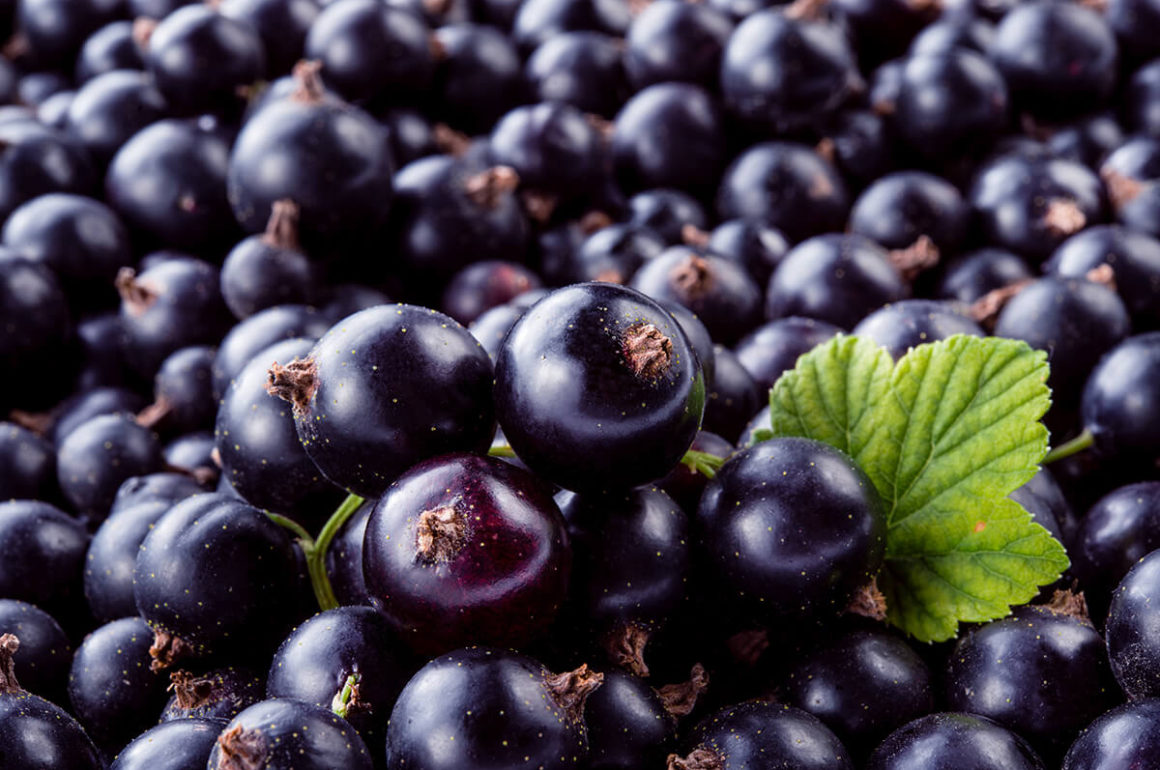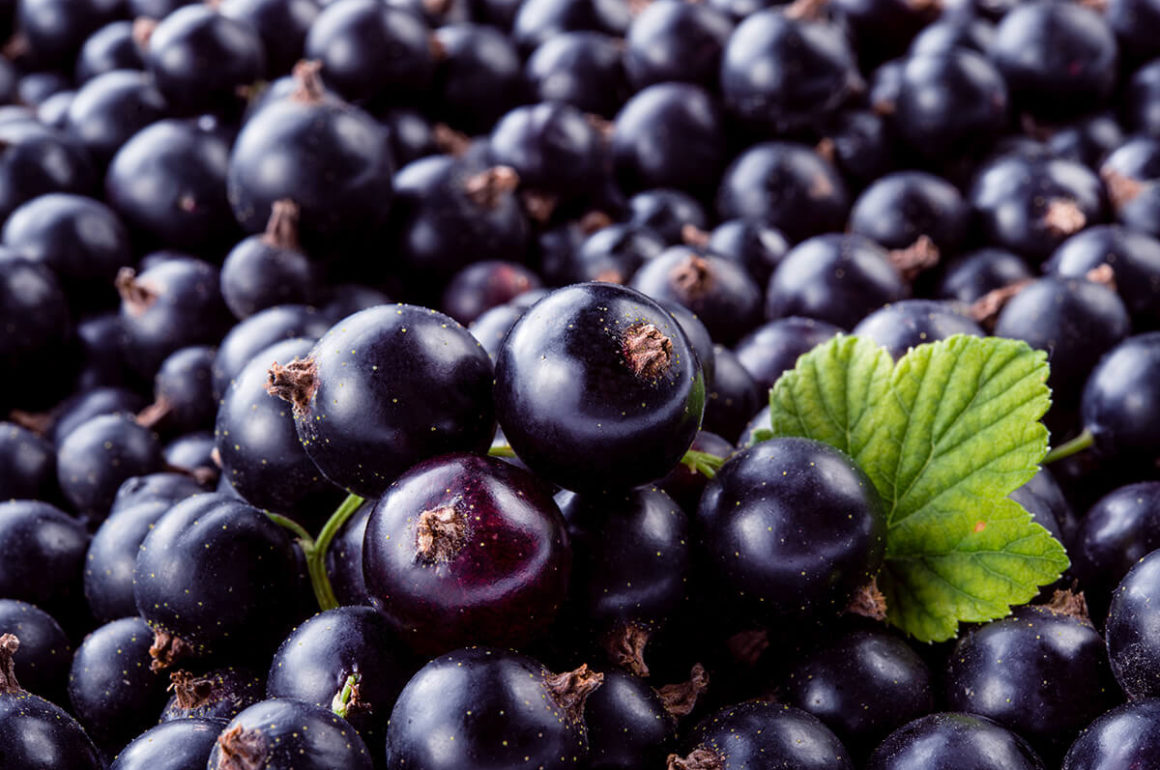 At this time of year, your allotment to-do list is most likely geared towards pulling things up and chopping things back, but late autumn/early winter is also the perfect time to plant a fruit bush. We grow a variety of fruits on our patch including gooseberries, raspberries, red currants and Japanese wineberries. But, forced to choose a favourite, we'd pick blackcurrant, a black fruity beauty, perfect for plunging into pies and drinks. Read on to find out more on how to plant currants. 
How To Plant A Currant Bush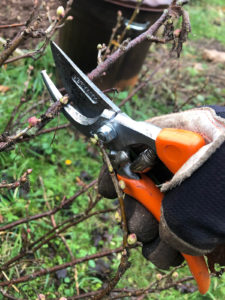 Currant bushes are planted in the same way as you would a fruit tree, minus the need to stake them out. Blackcurrants are happy to inhabit a variety of well-drained soil conditions but prefer a sunny spot to flourish.
First off, prepare your chosen area by digging in some well-rotted manure, then using your sharpest spade, dig a hole large enough to comfortably accommodate the roots of your bush. Grab the currant bush (taking care not to damage any emerging buds) and place it in the hole, making sure that the surrounding soil is at the same level as the soil marks on the stem. Carefully refill the hole, ensuring there are no air pockets left around the root. Trample down the soil, then level off the area with a rake.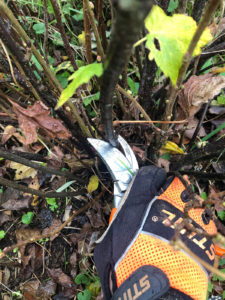 A blackcurrant bush will need a severe haircut as soon as it's been planted, so take your secateurs and prune back all the stems to around 10cm above the soil, making sure you cut to a bud. It looks brutal but will result in a healthier, more productive plant.
In late winter, give your currant bush a feed with some liquid fertilizer, and dress the base with well-rotted manure to suppress weeds, adding a further layer of manure in springtime. Once fully grown, your blackcurrant bush will need pruning each winter to ensure a healthy crop of fruit. Remove old wood and branches that dangle low over the ground. Cut side branches back to where they join the main stems.
Three Fab Blackcurrant Varieties To Plant
Big Ben
As the name suggests, the berries from this bush are huge, and sweet enough to eat straight off the stem. 
Ben Connan
A relatively small bush variety that has a long, productive season, offering up fruits from early July onwards.
Ebony
A fine, fruity specimen that throws out an abundance of large, sweet berries.
How To Make Créme De Cassis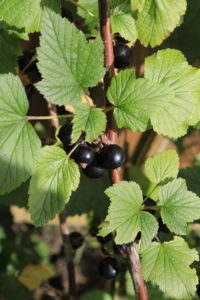 Preserve your plump blackcurrants by turning them into créme de cassis, the base liqueur for a bubbly, boozy Kir Royale cocktail. 
Ingredients
700g blackcurrants
350ml vodka
350ml brandy
10 blackcurrant leaves
420g white sugar
200ml water
Step 1:
Rough up your blackcurrants with a fork or knife to help release the flavours. 
Step 2:
Put the currants into a jar, along with the vodka, brandy and blackcurrant leaves. Put the jar in a cool place and allow the contents to infuse for 2-3 months.
Step 3:
Strain the liquid through a muslin cloth into a clean jar and leave to one side. Remove and discard the leaves, then blitz the currants to a pulp in a food mixer. 
Step 4:
Put the sugar and 200ml water into a pan, and heat to dissolve the sugar. 
Step 5:
Add the currant purée to the syrupy water and simmer gently for 5 minutes.
Step 6:
Press the juice through a fine sieve (using the back of a spoon) to leave behind the dry pulp. Combine this with the alcohol set aside earlier, and store in sterilized bottles.
To Make Kir Royale
Put 20ml of créme de cassis into a champagne glass. Carefully fill with champagne. Stir gently. Drink. 
With so many popular varieties of currant bushes available, which is your favourite currant to grow? Let us know below in the comments.