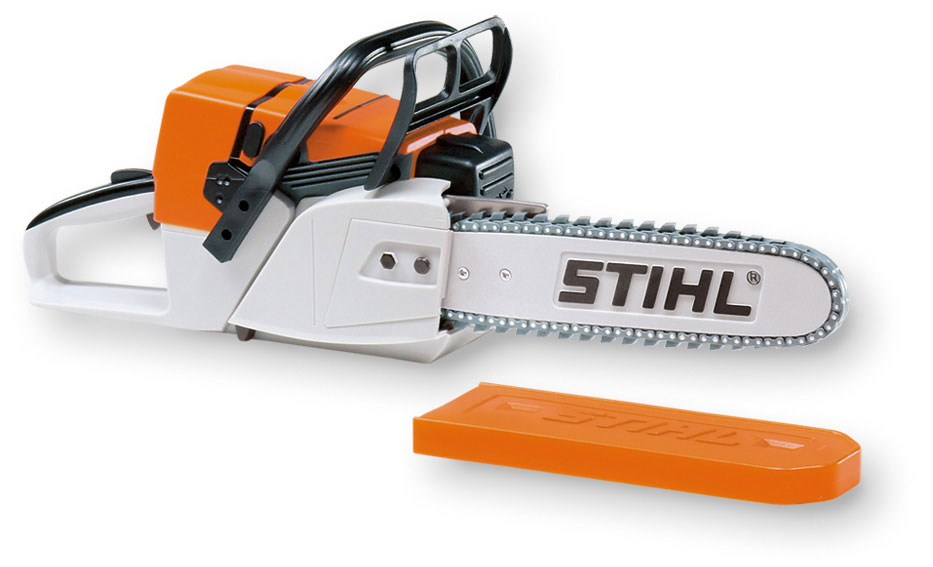 Updated December 18th 2018.
So you have all the STIHL tools you can shake a stick at, but your nearest and dearest still can't think what to get you for Christmas? Well, send them a link to our handy gift guide for serious STIHL fans and the disappointment of getting another pair of socks for Christmas will be a distant memory!
Under £5
STIHL is famous for premium quality, so getting a STIHL saw for under £5 is a bargain by anyone's standards! OK, so it may not be the real thing, but our battery-operated chainsaw keyring is only £4.20 RRP and is a must for any chainsaw geeks. It even had the starring role in our 1st April blog post last year! Or take a look at the TIMBERSPORTS® Seat cushion at £4.50 RRP.  It might not fit in the stocking so easily, but it has on occasion doubled up as Frisbee here in the STIHL office so it's doubly good value!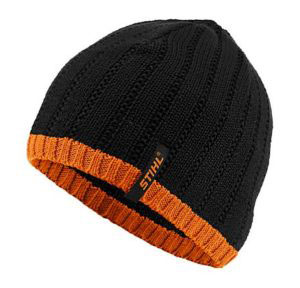 Under £10
For a little bit extra, you can kit yourself out in a STIHL neckwarmer or beanie, perfect for working outside on colder days. Or for the ultimate in useful presents, what about a STIHL USB In-Car Charger for £9.50 RRP to keep you connected at all times?
Under £20
If you want STIHL style but prefer to model yourself on the world's best TIMBERSPORTS® athletes after the STIHL TIMBERSPORTS® World Championship came to Liverpool this year, why not add one of the Limited Edition  2018 TIMBERSPORTS® World Championship baseball caps to your Christmas list! At just £16.50 RRP, this great quality cap would be a perfect present. But we can top the practical presents list too with this nifty little wood moisture gauge for £16.52 RRP.
Under £25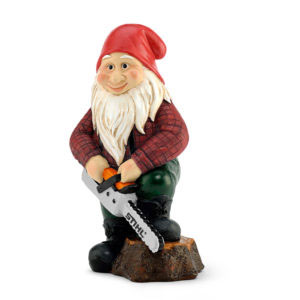 We have a great selection of STIHL merchandise for less than £25 including caps, T-shirts and our battery operated toy chainsaw and brushcutter especially for the mini STIHL fans. But our favourite is ideal for those who really want to integrate STIHL into their garden: our chainsaw-toting garden gnome! At £22.50 RRP and standing 20cm high, he is proof that good things really do come in small packages!
Under £50
For less than £50 you can kit yourself out in a STIHL quality sweatshirt, like this blue heritage sweatshirt featuring one of the historic STIHL logos. But if you want more of a collector's item for Christmas, then take a look at our historic chainsaw models. With five different versions available, including the famous Contra saw, there's no better time to start your collection.
Under £100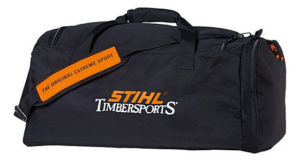 If you've been really, really good this year, then perhaps you'll get a proper treat under the tree on Christmas morning. The TIMBERSPORTS® wrist watch is waterproof to 10 ATM and costs £55 RRP, whilst the STIHL TIMBERSPORTS® sports bag is £58 and would be great to carry the rest of your STIHL haul around in!
For the ultimate STIHL gifts Christmas list, then start sharing this with your nearest and dearest immediately. And if they don't get the hint? Well, you can always treat yourself!!
Find your nearest STIHL Approved Dealer and visit them to see more of our range of STIHL gifts and merchandise now.