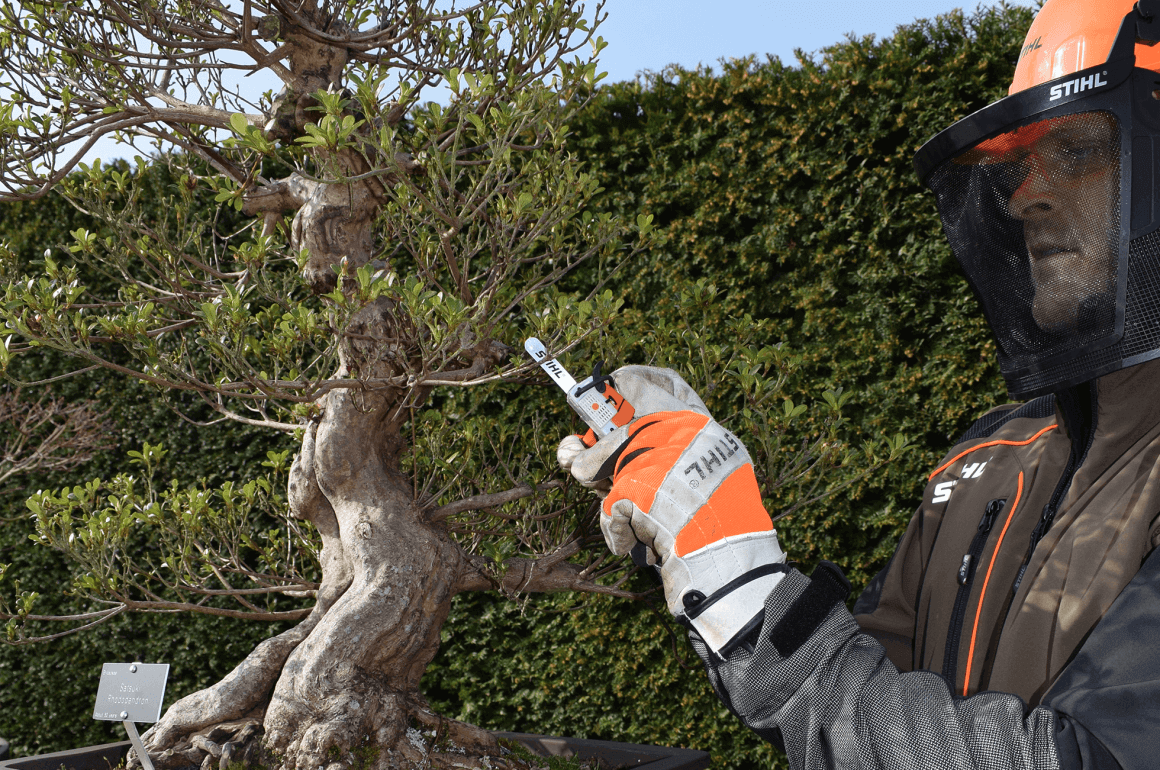 As the world's leading manufacturer of chainsaws and garden power tools, we understand what our customers need to get the job done as effectively and easily as possible. For more than 90 years, new innovations from STIHL have shaped the industry, from the original petrol chainsaw to the incredible AK System chainsaw, the MSA 120 C-BQ, we are always looking to push technology further.
For 2017, the STIHL range expands once again, although this time into new, unprecedented territory, with the launch of the new ultra-compact MSA 100 B-NS1 cordless chainsaw. This new product is perfect for maintaining smaller shrubs, and was developed after a meeting with the Bonsai Appreciation Society of Great Britain highlighted a small but important gap in the market.
Subsequently, extensive market research showed a lack of fit-for-purpose, precision tools were leaving Bonsai gardeners having to cultivate and maintain their gardens by hand. With one keen miniature gardener, Mr H. Prunier from Yorkshire, explaining the impact this has had on them:
The lack of adequate tools for Bonsai trees has had a major impact on my health. For years, I have been forced to try and maintain my trees with a range of objects that were less than perfect for the job. 40 years of using nail scissors to prune my garden has resulted in great sales for my local chemist, but a tiresome experience for me. Without specialist products, this problem will continue.
Launched at RHS Garden Wisley and tested extensively with their team in the Bonsai gardens, the new MSA 100 B-NS1 chainsaw features many of the same features as its bigger brothers, yet is the first chainsaw in history that runs on cell batteries, offering high power and long-life performance at an extremely low price.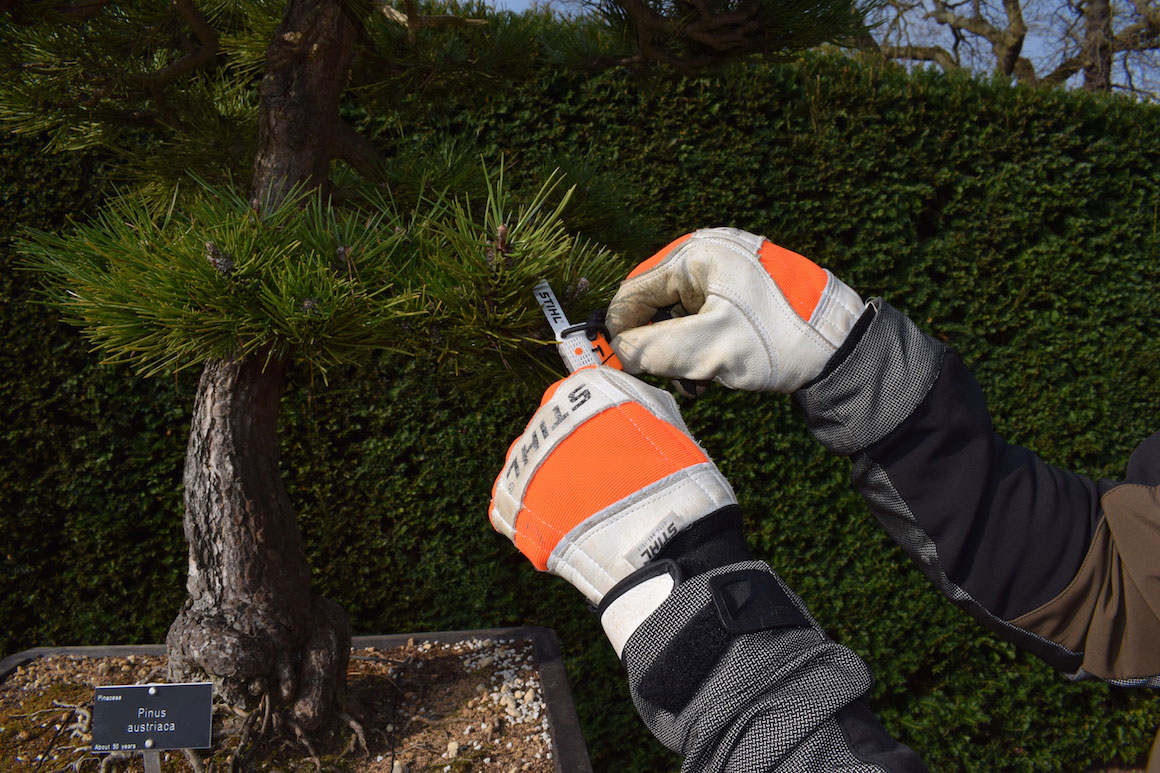 Weighing in at just 50 grams, this is also the lightest power tool ever made, and like our other cordless saws, the MSA 100 B-NS1 is extremely quiet, agile and manoeuvrable.
Speaking after the launch of the new MSA 100 B-NS1 at RHS Garden Wisley, Mr T Cutter, Chairman of the Bonsai Appreciation Society of Great Britain, spoke of his enthusiasm for the new product:
I'm delighted to witness the launch of this revolutionary new chainsaw from STIHL. As a keen miniature arboriculturalist I am aware of the capabilities of the STIHL range. However, this is the first time that I have seen a saw so perfectly suited to my passion. It's so nice to finally see the Bonsai community get the modern tools we've been craving. It's a genuine game-changer.
Also in attendance at the launch of the new chainsaw was Paul Hicks, Senior Product Manager for STIHL GB, who was delighted by the capabilities of the new saw:
STIHL aims to provide tools for gardeners of all abilities and passions. Whatever task you need doing, we will have a product to perfectly suit. With this in mind, it was only a matter of time before we filled this gap in our product range. We always want to put our customers first, and we hope the new MSA 100 B-NS1 will find its way into the hearts and tool-sheds of many Bonsai gardeners.

The ultra-compact cordless range opens up a whole range of opportunities for STIHL, and we will be looking at what products could potentially be added in future.
Further details on the MSA 100 B-NS1 can be seen here: Product Page
P.S. This was our 2017 April Fools 🙂