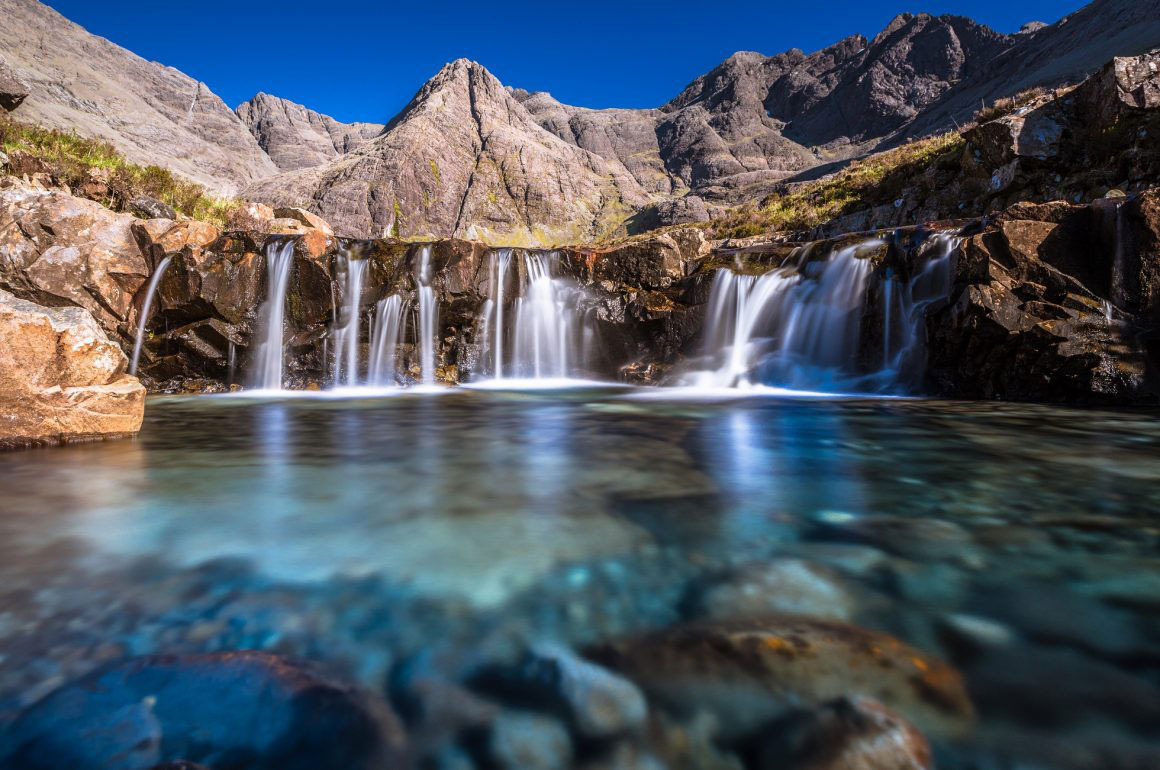 At STIHL, we're big fans of getting out and about to explore the everything the Great British countryside has to offer! It's not just spellbinding scenery and beautiful backdrop – if your family needs more to keep them entertained, then you might like to sample some of our more unusual adventures. From dolphin spotting to scenic scrambling, there should be plenty on offer to keep any young adventurer occupied, whilst also offering a fantastic backdrop.
Fairy Pools, Isle of Skye:
This walk may be short, but the scenery alongside the river Brittle is some of the best in Scotland. Follow the gravel path from the car park up the river, occasionally crossing using the stepping stones, until you reach the river's hidden gem, an array of small waterfalls, caves and deep water pools. If your children are brave, the fresh, clean water is perfect for a dip, but be sure to have warm clothing on standby! For older children and adult adventurers, it is possible to jump from the top of the pools, which can be up to 10 metres high, into the water.
For more information on the Fairy Pools, visit: https://www.isleofskye.com/skye-guide/top-ten-skye-walks/fairy-pools
Skomer Island, South Wales: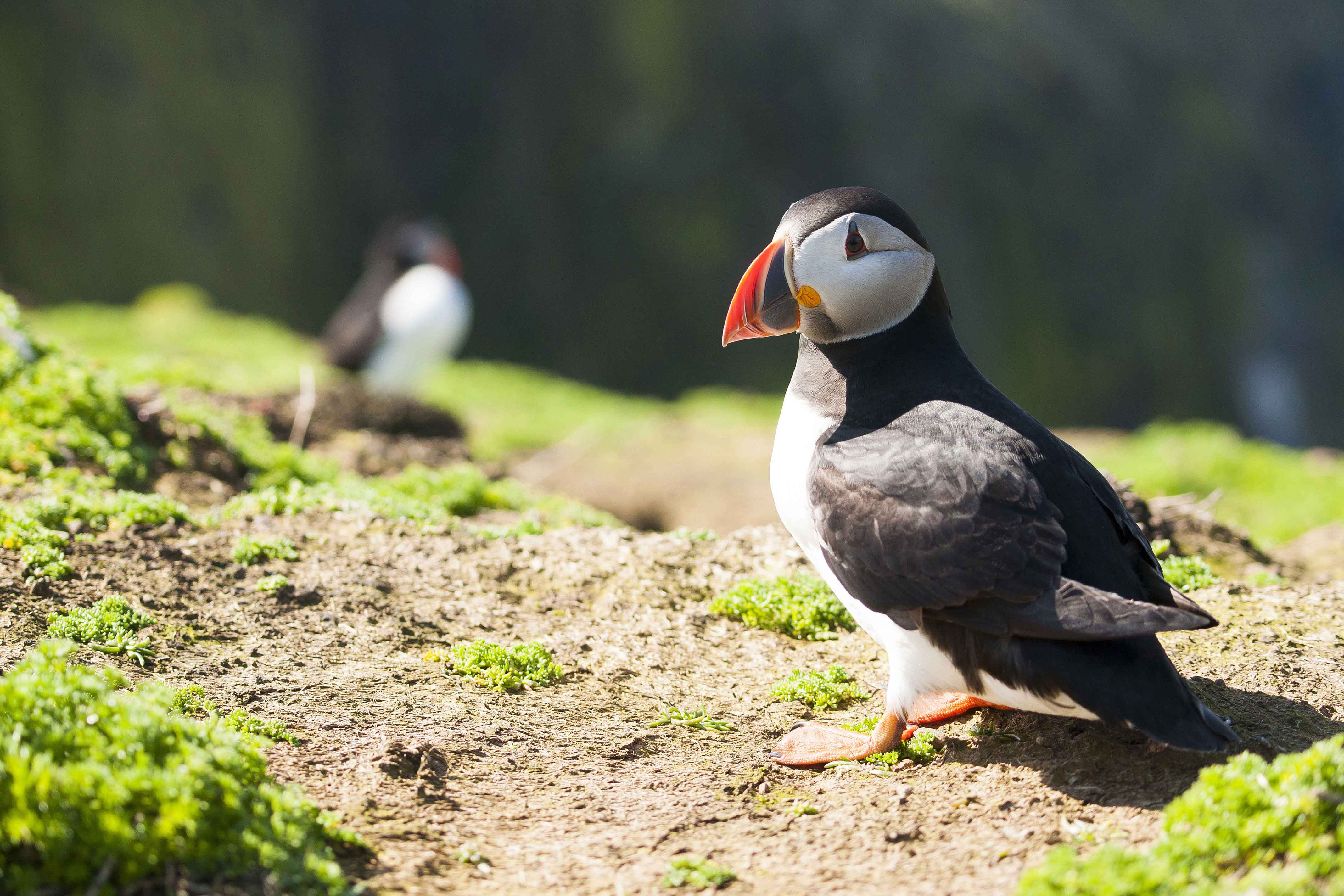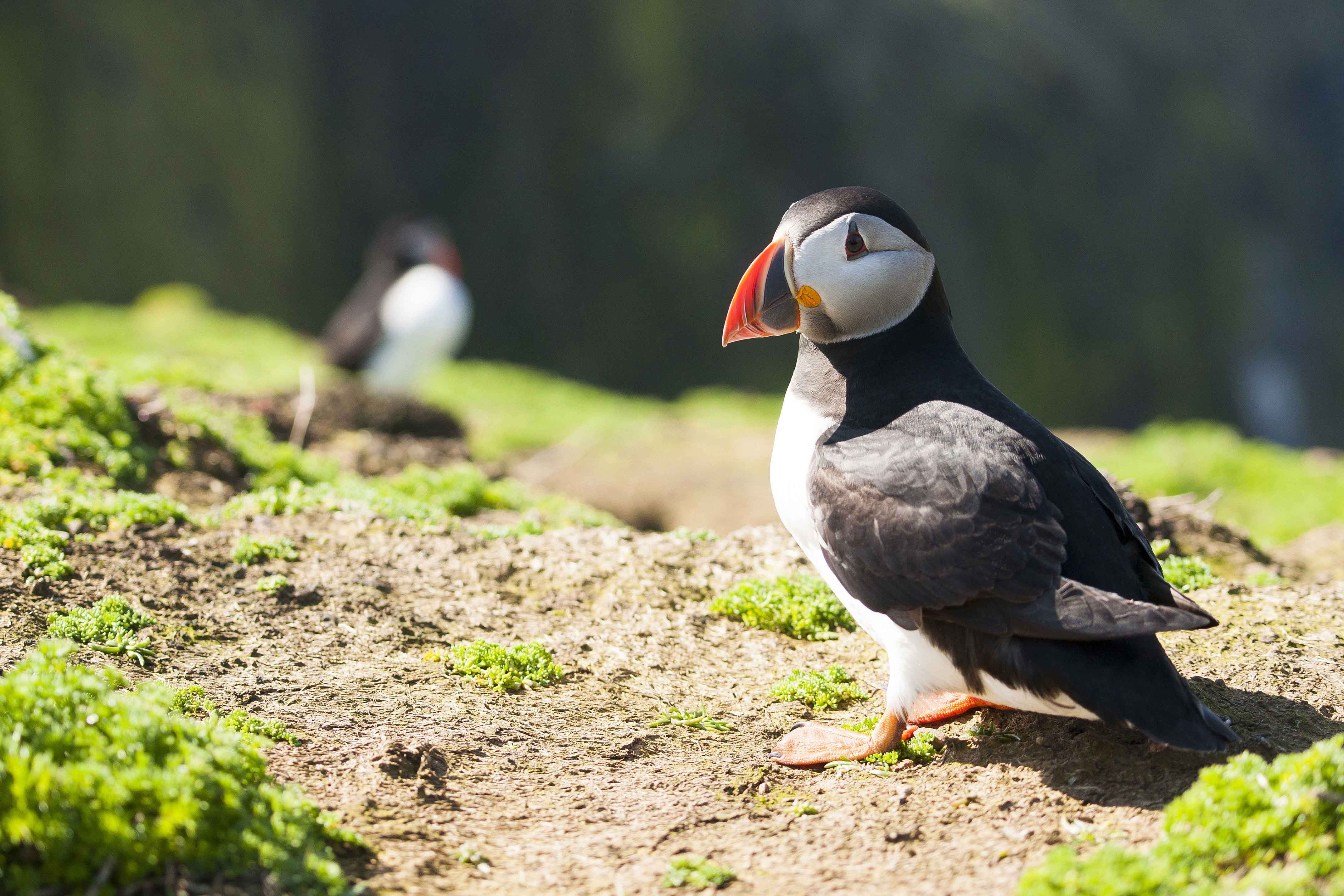 This lightly inhabited island in South Wales has so many bluebells that, during spring, the entire island appears to be blue! The island is only accessible by boat, and features very little in the way of amenities, but what it lacks in facilities, it makes up for in wildlife. Although the world-famous puffins don't usually start arriving until the end of Spring, the island is home to around 22,000 birds including Manx shearwaters and guillemots, as well as the waters being full of seals and dolphins! A range of wildlife spotter sheets can be downloaded to help your children track down and tick off everything they see!
For more information, visit: https://www.welshwildlife.org/skomer-skokholm/skomer/
Killerton House, Devon:
This 6,400-acre country estate in East Devon was a runner-up on our list of finest spring walks in the country. With a large forest complimenting stunning flower gardens, a famous country house and a historic chapel, there is plenty to see already. However, Killerton is also a perfect spot for adventure. The estate is dotted with tree dens, slack lines and modified horse obstacles that can be clambered over. It also features a playground made using the remains of a giant fallen tree, complete with cargo net, rope swings and climbing wall. Finally, the site features the 'bear hut', a small building built of wood, straw and animal products which was originally built to house a pet bear!
For more information, visit the National Trust website: https://www.nationaltrust.org.uk/killerton
Castlewellan Forest and Arboretum, Northern Ireland:
Perfectly situated between the Irish mountains and the sea, this forest is one of the most diverse and well-known in Ireland. Hidden among the trees, some of which are the tallest of their kind in the British Isles, is the 'Animal Wood' play area for kids, which includes a climbing tower, rope swings and cargo nets. If this wasn't enough, right next to the play area is a large, permanent hedge maze. Try and get your family to the centre and ring the bell!
For more information on Castlwellan Forest, please visit: http://www.discovernorthernireland.com/Castlewellan-Forest-Park-and-Peace-Maze-Castlewellan-P2881
Ghyll Scrambling and talking trees, The Lake District: A family walk at its most extreme! Scrambling is a very popular activity in the Lake District and whether you'd prefer to stay dry and find a half-climbed, half-walked route up a mountain or a wet walk following a river, there is something to suit you. We recommend the family scramble, following a river over rapids, across rocky gorges and down natural slides. Helmets, wetsuits and guides are essential, but nothing will be as effective at tiring out your kids as this!
If scrambling is a little bit too adventurous for your family, try heading to the nearby Great Knott Wood. On the shore of Lake Windermere, this ancient woodland is tightly packed with wildlife and foliage. However, it also has one great secret hiding at its centre…a tree containing the spirit of Brian Blessed.
The legendary actor's voice explains the history of the yew tree it is embedded in, adding a sense of history and magic to the walk.
For more information on Ghyll Scrambling, visit: http://www.ghyllscrambling.co.uk/family-ghyll-scrambling