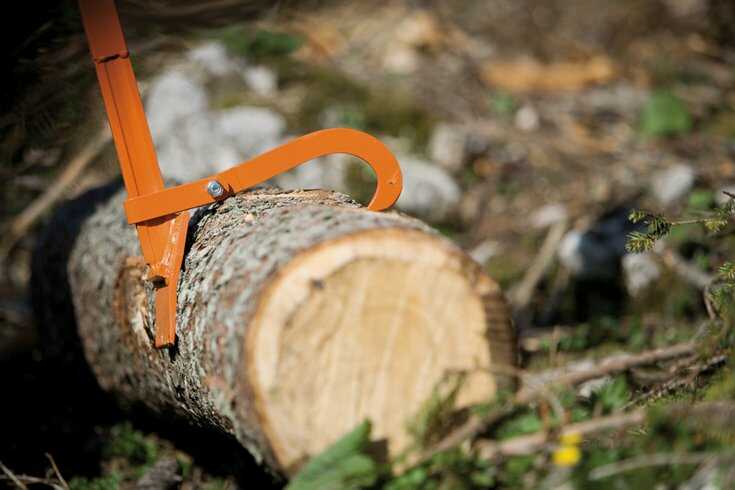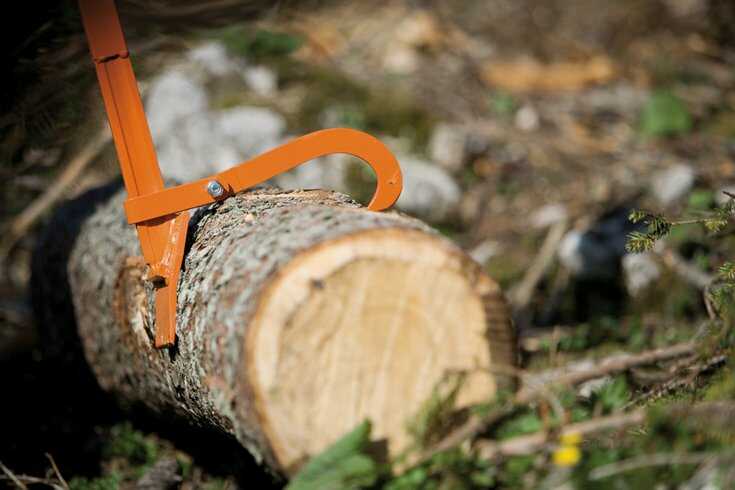 STIHL's range of forestry tools and accessories make moving logs safer, faster and less tiring. These are a staple in a forestry professional's arsenal, but tools such as hand lifting tongs, hookaroons and felling levers can often be overlooked by landscapers, grounds maintenance workers or landowners. Here's an overview of some of our most popular forestry tools, and how they can be used to make your life easier.
STIHL FP 20 Hand Lifting Tongs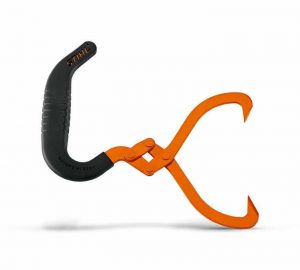 The STIHL FP 20 Hand Lifting Tongs, or "logging tongs" as they're otherwise known' can be used to drag timber if used individually, or lift timber if used as a pair. The mechanism works like an upside-down scissor lift – the hooks of the lifting tong bite into the wood using the weight of the log.
In winter conditions, logging tongs are fantastic at protecting your gloves and clothing from mud and debris, as the damp wood can be dragged well away from your body. The ergonomically angled rubber handle has a slightly curved end, designed to improve grip when dragging over particularly bumpy ground. The STIHL FP 20's opening is 20 cm, however it's possible to use with logs larger than 20 cm diameter providing care is taken to achieve an adequate bite. Be careful of hooking into bark which can later break off, and always wear steel toe capped boots when using lifting tools.
STIHL Hookaroon
The STIHL hookaroon is great for large or awkwardly sized logs where a good grip with the logging tongs isn't possible. They significantly reduce the need to bend over when moving logs, reducing strain and chance of injury. Swing the hardened tip of the hookaroon centrally into the face of the log, and lift or drag to the desired location. Hookaroons are a fantastic tool for processing firewood and they have a multitude of uses:
Dragging long branches to the work area
Unloading logs from a trailer
Moving and positioning logs ready to be split with an axe
Loading logs into a log splitter
Hookaroons are less effective at lifting the log from the side as it's more difficult to make good contact on a curved surface. There is also an increased risk of a glancing swing. For confined spaces, tightly packed timber, or timber stacked at a high level, lifting tongs are a more effective and safer alternative.
With all our lifting tools, just be mindful that your newfound log lifting prowess doesn't tempt you to take on heavier logs than you may have otherwise.
STIHL Felling Levers
You don't just need to be an arborist or forester to benefit from a STIHL felling lever. These handy forestry tools are ideal for processing fallen trees and speeding up the process of clearing land.
The primary role of a felling lever is in the name – the wedge-shaped block is used to tip the tree over the felling hinge in the intended direction. Felling levers are essential for split level felling cuts (when the tree has a lean against the intended felling direction), and on occasion standard felling cuts when the tree doesn't fall of its own accord. Felling levers tend to be used for smaller trees, as felling wedges are more effective for tipping medium to large trees.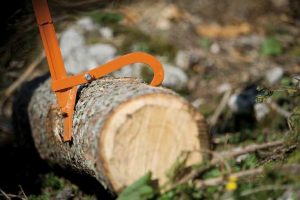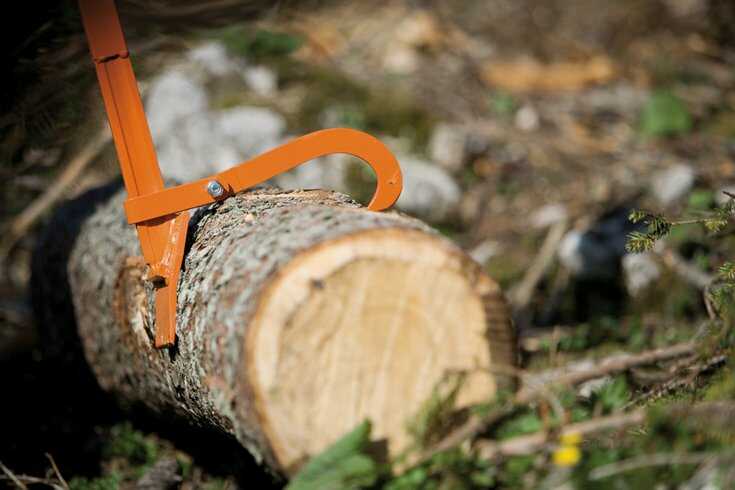 Felling levers also feature a cant hook for rolling logs. This is essential when cross cutting large floor level logs, so that you can turn the log and prevent the chain from making contact with the ground. The long lever handle made from a specialised steel alloy increases torque and reduces the strain needed to turn the log, all while being used from a comfortable standing position. The long handle also means you can stand further away from the log, meaning that if the log rolls in an unexpected direction you are at a safer distance. If it's not possible to roll the log due to obstruction, we recommend using our carbide tipped duro chain on your forestry chainsaw, which lasts 10x longer and is more resistant to dulling from contact with dirt and debris.
There are 2 lengths of felling lever available – 76 cm or 130 cm. Deciding which lever is most appropriate is largely down to personal preference and the size of the trees you intend to fell and process.
We have a whole range of forestry tools and accessories that make processing and moving wood so much easier. Visit your nearest STIHL Approved Dealer to find out more.