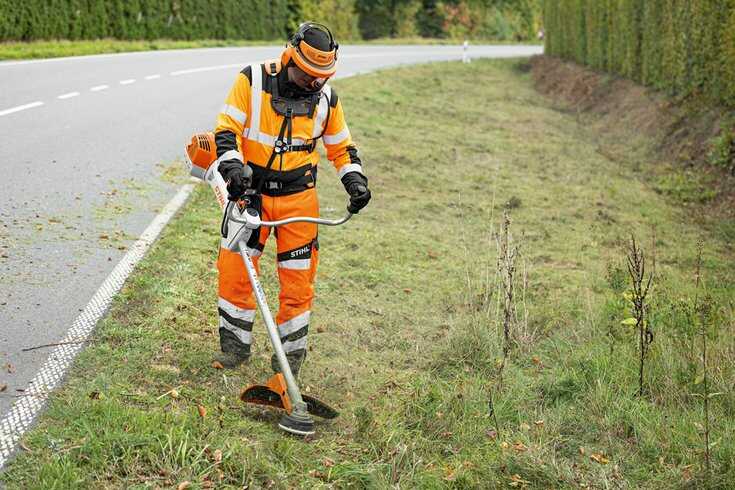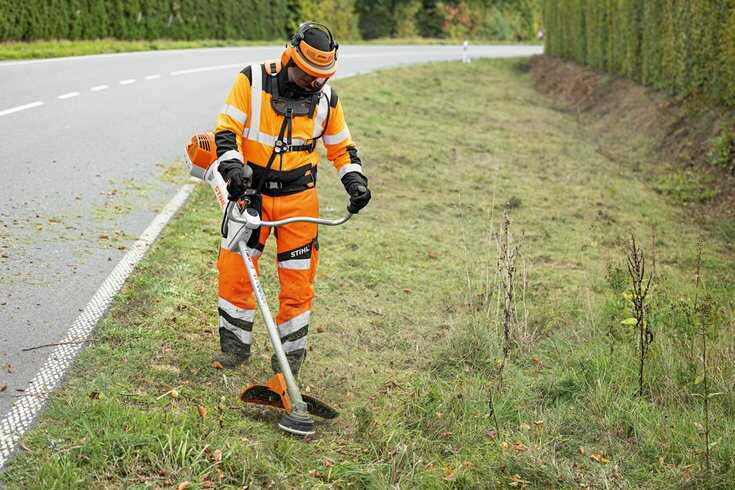 The STIHL FS 561 C-EM is our most powerful petrol clearing saw to date. It's the optimum choice for professional users working in a wide variety of environments, such as forestry maintenance, landscaping and farming.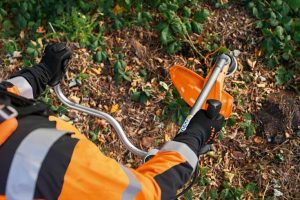 An upgrade on the STIHL FS 560 C-EM, the FS 561 C-EM has greater performance and durability and has been fitted with innovative STIHL technology such as ErgoStart, which makes it easier to start the engine, and a 2-MIX engine for improved fuel efficiency and increased power. It also has the latest version of STIHL M-Tronic technology , which measures and regulates the fuel and air mix at all times so that the engine is always delivering optimum performance. The gearbox of the machine has been improved and the engine internals have been revised to make sure the machine is capable of sustained heavy usage and is a reliable choice for professional users.
The FS 561 C-EM has a cutting diameter of 560 mm, 2.8 kW power and a 38 mm reinforced shaft, making it ideal for clearing large areas quickly and efficiently, without compromising on power.
This STIHL clearing saw comes fitted as standard with the WoodCut 225-24 circular saw blade, but it can be used with a wide range of cutting attachments depending on your needs, ranging from mowing heads to metal cutting tools.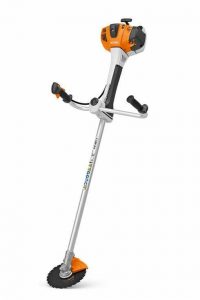 You can easily fit a STIHL TrimCut, AutoCut or DuroCut mowing head to the machine if you're working in an environment where mowing line is required, such as large areas of grass. Or if the vegetation is thick and heavy, you can use the GrassCut cutting blade.
If you need to work in tougher conditions with scrub and thorny hedges, you can fit a BrushCut brush knife or ShredCut shredder blade. And for maintaining bushes and chopping down small trees, you can use the WoodCut circular saw blade. You can find out more information on our cutting attachments here.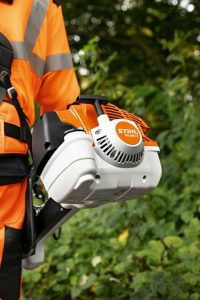 The FS 561 C-EM petrol clearing saw also has the STIHL 4-point anti-vibration system, meaning it has reduced vibrations (3.3 – 3.7m/s²) compared to the STIHL FS 560 C-EM, as well as a redesigned multi-function two-handed handlebar, which makes the FS 561 C-EM better balanced and more comfortable to use over long periods. Noise levels have been reduced (was 117dB, now 116 dB) when compared to the FS 560 C-EM clearing saw as well.
 The FS 561 C-EM comes with an ADVANCE PLUS forestry harness as standard, which makes work even more comfortable and allows for quick attachment and removal of the clearing saw.
To take a look at the STIHL FS 561 C-EM clearing saw, visit your local STIHL Approved Dealer.