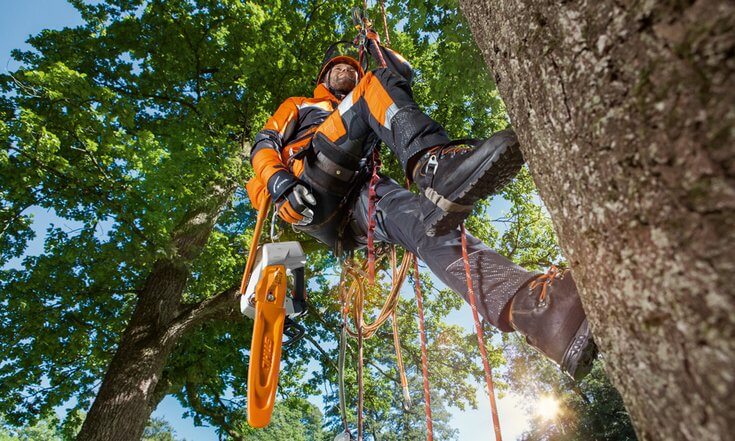 Wearing the correct Personal Protective Equipment (PPE) to suit the tool you are using and the job at hand is important, but one size doesn't necessarily fit all, as the saying goes.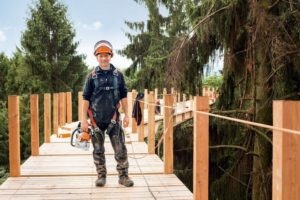 If you need to know what to wear for each tool, the instruction manual is the best place to find the correct personal protective equipment and you can search for a digital copy of the instruction manual for your tool here.
But, just as important as wearing the right PPE is finding comfortable, well-fitting PPE, and we have been continuously making improvements to the fit of our ADVANCE helmets as well as our chainsaw trousers.
Throughout 2020, we completely re-sized the entire STIHL trouser range to help you pick the right size first time, and the best guide is to use your jean size as an initial indicator. Our new measurements have a much better correlation to standard clothing (or jean) sizes, and are based on up-to-date data from 3D body scans to better meet the fit and needs of modern physiques – over the years our bodies have really changed shape, especially in the average chest and waist circumference! The table below shows how the new trouser sizes relate to standard jean sizes. The two numbers at the end of each part number also indicate which size trousers you need as well, for example, part number 0088 342 1405 is for the Large version of our ADVANCE X-Light trousers.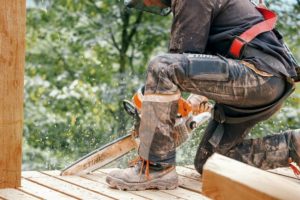 Not only should this new sizing make it easier to buy STIHL chainsaw trousers online, but also to quickly find the right size and try on in-store. Don't forget that our trousers all have different fits – for example, our X-FLEX and particularly X-TREEm trousers are tighter fitting for the professional users they are designed for, so we do recommend you try them on in-store where you can.  The elastic waistbands do leave you a little wiggle room though! Our three ranges of PPE (FUNCTION for occasional use, DYNAMIC for regular users and ADVANCE for professional users) all have different fabrics, design and technologies too, which makes them as comfortable, resilient and functional as possible.
Find out more about our PPE range on our website here or visit our chainsaw PPE buying guide here.