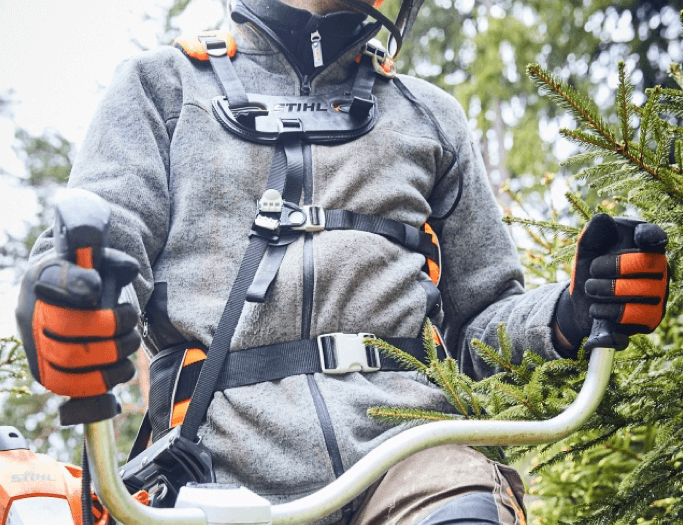 The ADVANCE X-TREEm forestry harness is a high-end STIHL harness designed for professional users who want the best harness possible when taking on tough clearance jobs.
It has excellent ergonomics and is comfortable to wear, largely down to the way it can be adjusted to suit your body size. It's also possible to vary the load between your hip and shoulder as you see fit, to find the comfort 'sweet spot' for the job at hand. Suitable for all professional brushcutter and clearing saw users, it's ideal for sawing, shredding and long periods of mowing. The benefits of wearing a STIHL harness whilst doing these tasks should not be underestimated; a harness can significantly reduce fatigue and make mowing progress much faster and efficient.
Here's a breakdown of the ways the STIHL ADVANCE X-TREEm forestry harness is our best in class harness.
The STIHL brushcutter harness can be easily adjusted lengthways to your body height, protecting the back and joints: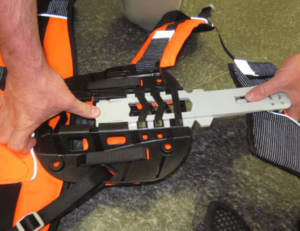 Weight can be shifted between the shoulder and hip to find the most comfortable position. If the clamp is pushed downwards, more load is placed on the hip and the shoulder is lightened. If the clamp is pushed upwards, more load is placed on the shoulder and reduced on the hip. In order to save strength, the clip can be easily moved whilst working.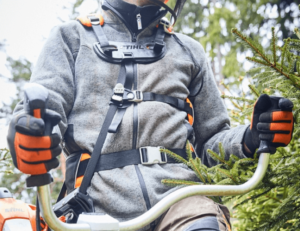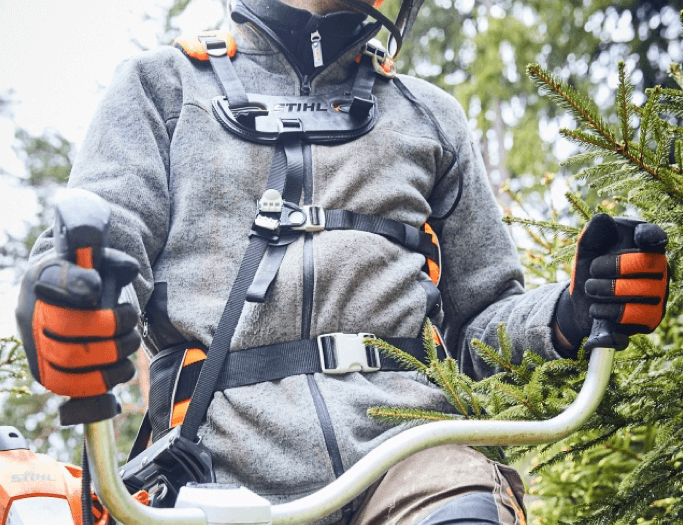 The rotating shoulder mount means you can move freely whilst getting the support you need from the forestry harness. This means you can apply the correct amount of load to the saw with minimal restriction.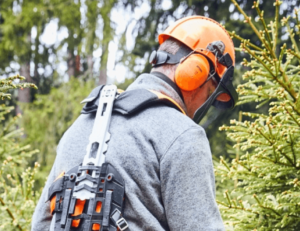 And when it comes to the standard functions of this STIHL harness, as you would expect it's got a quick release hook and all the textile parts are removable and replaceable if dirty or worn. There are also breathable fabrics and large ventilation areas to help you keep cool. With multiple adjustments it's suitable for men and women of all sizes.
Whilst a harness can sometimes be an afterthought and something you just throw on quickly before a job, it is really worth spending some time with the harness getting it set up properly to make tough jobs a lot easier.  Your body will thank you for it afterwards!