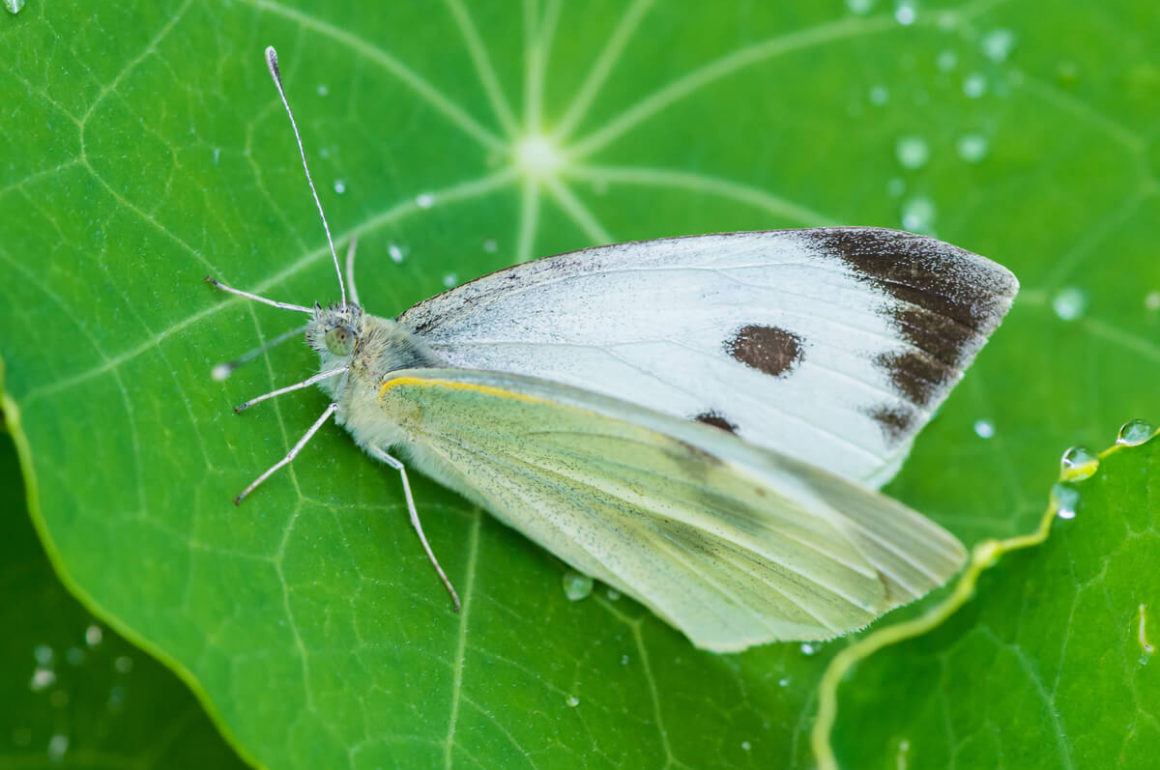 The UK's Big Butterfly Count (https://bigbutterflycount.butterfly-conservation.org) is an annual survey that encourages folks to go out and count butterflies (and some daytime flying moths) with a view to assessing the health of the environment. This year's survey runs from 16th July to the 8th August so we've been busy genning up on our butterfly spotting skills to help with the count. Here's a few tips to help any aspiring amateur entomologists join in with butterfly spotting.
How To Spot a Butterfly
Butterfly identification can be tricky. Similarities between butterfly species and the fact that butterflies by nature are flighty and fidgety can make it a frustrating business at times. As tempting as it may be to go at them with a net and jam jar in order to get a closer look, you run the risk of damaging their wings. The superior, high-tech, high-fun method of butterfly spotting is to grab yourself a smartphone and slip on your stealthiest shoes. We'd recommend approaching your subjects slow and steady, trying not to make any sudden movements as butterflies will freak out at the slightest misplaced arm waft. Make sure you have your smartphone camera primed for action and once in range, get snapping.
Pictures of your quarry can then be inspected and identified back at base using a butterfly book or online resource. Better still, download an identification app which should be able to give you instant feedback in the field. There's a few nature spotting apps on the market but we'd recommend the excellent 'Seek' which we've found gives an accurate live ID of your quarry as well as providing stacks of fluttery facts.
How to Lure a Butterfly in
Allotments and gardens should be rich pickings for butterflies, but it's always worth checking to see if your own patch is maximising its butterfly attracting potential. Here's a few plants for your raised garden beds and allotment borders to help lure them in.
Marjoram
Mint
Lavender
Fennel
Cornflowers
Verbena
Thistle (we unintentionally grow plenty of these)
Our allotment is surrounded by open grassland, hedges and woodland so we tend to get quite a few butterfly varieties drift by our shed door. Here's a few fine specimens we've spotted so far this year.
Large White Or Cabbage White Butterfly
Pieris brassicae
The Large White is often more commonly referred to as the Cabbage White Butterfly, and as its Latin name suggests, will readily feast on any uncovered brassicas that you have growing. In fact, it won't just feed on them, it will absolutely devastate them, laying large clusters of yellow eggs on leaves from which their hungry larvae will emerge. It's easily mistaken for the small white ​​Pieris rapae but is larger, whiter (the small white is almost pale green), and has black tips on its forewings that extend around the wing edge. In contrast the Small White has smaller dots that are confined to the top of the wing.
Peacock Butterfly
Aglais io
This big, blousy show-off gets its name from the large 'eye' patterns on the upper side of its wings which are designed to deter predators. The Peacock also keeps foes at bay by rubbing its wings together which makes a fearful hissing sound which is (thankfully) inaudible to the human ear. Peacock butterflies tend to hibernate in outbuildings, so be careful when rummaging around for tools in your shed during the winter months. They are not easy to spot either – despite their vibrant upper wing displays, the undersides are almost completely black.
Brimstone Butterfly
Gonepteryx rhamni
To the untrained eye, the Brimstone butterfly can be easily mistaken for a cabbage white butterfly, but take a closer look at its wings and you'll notice they have an angular, fin-like shape. They also tend to have a bit more colour in their wings – females have a slight tint of green whilst the male's wings have a yellow, buttery colour to them. The Brimstone is one of the earliest butterflies to emerge from its winter slumber.
Gatekeeper Butterfly
Pyronia tithonus
Also known as the Hedge Brown butterfly, this unassuming rust-coloured butterfly may be less showy than some of its more colourful compadres, but it makes up for it in numbers, being one of the most common butterflies in the UK. It's a tricky one to identify as there are several similar species, but look for double white pupils in the eyes at the points of its wings.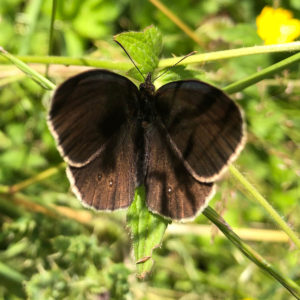 Aphantopus hyperantus
This dark, delicate butterfly likes to inhabit sheltered, damp areas such as hedgerows and woodland clearings. Its wings are deep chocolate brown with a chalky white fringe – the undersides of which have a cluster of circular markings from which the Ringlet gets its name. It also prefers dull, gloomy days where other butterflies tend to hole up and wait for the sun, making the Ringlet butterfly a true goth of the butterfly world.
To further your butterfly knowledge, we'd recommend "Planting for Butterflies', a super book penned by our gardening pal Jane Moore.
Are you taking part in the big butterfly count this year? What butterflies have you spotted in your garden? Let us know in the comments below.