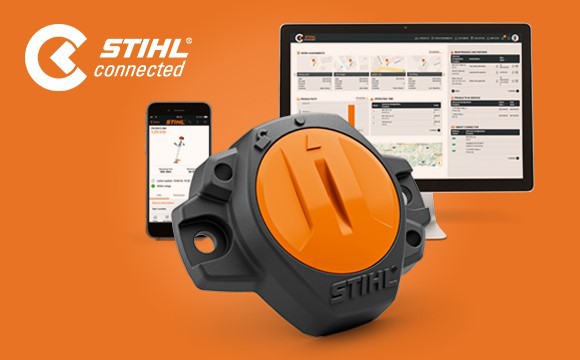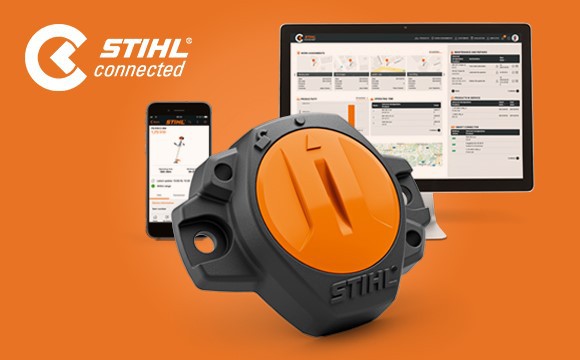 STIHL Connected is the new smart way to deliver important information on your power tools and for you to manage your outdoor power equipment, whether you are a domestic user or a professional user. Using a Bluetooth connector and a smartphone app, it helps you monitor the running time of your tools and tells you when maintenance schedules are coming up, as well as giving you useful hints and tips for your power tools.
All power tools require servicing, whether it's a simple visual check before use, exchanging service parts like spark plugs and air filters or more technical servicing such as checking valve clearances.  With STIHL products, all service schedules can be found in the owner's manual, showing the work required for each time period, just like a car. Service schedules are easy to follow but equally easy to forget about, especially when managing many tools.
What is STIHL Connected?
The STIHL Connected system helps you keep on top of servicing, monitor your working time with each tool and plan for your maintenance.
The three main parts that make up STIHL Connected are:
The STIHL Smart connector (or backpack battery with STIHL Connected built-in)
The STIHL smart connector can be attached to any petrol, diesel, cordless or electric corded machine from STIHL or other manufacturers, new or old. Once mounted it records the machine's operating hours.
STIHL Connected App
Once set up and synced with the STIHL Smart connector, the app receives the operating hours from the tool's smart connector. If the connector is out of range, the data is stored on the connector and resubmitted to the Connected App as soon as a Bluetooth connection is available again.
On the STIHL app, customers have an overview of all their machines in one place with all the information organised and documented with hints and tips on maintaining the tools.
STIHL Connected Portal
Professional users and fleet managers can use the web-based professional Portal to manage large numbers of machines easily. Managers are able to analyse the machine usage with product overviews as well as looking at when and where and for how long products used, to help improve the efficiency of their business.
STIHL specialised dealers can view the detailed information on their customer's machines via the dealer's Portal too (providing the customer has agreed to share the data beforehand). This means the dealer and manager can plan for all upcoming maintenance and repair work more quickly and efficiently get the machines back out in the field working for the business.


How Do You Use STIHL Connected?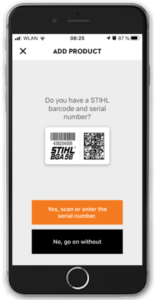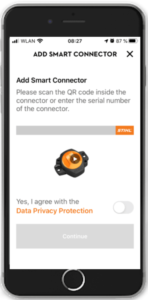 STIHL Connected is very simple to set up, simply download the STIHL Connected App on iOS or Google Play. Once signed up with an email account, open the app and get your machines set up.
First, you will be asked what product you wish to connect. For many new STIHL products, this can be done by just scanning the QR code on the machine to identify the model and serial number.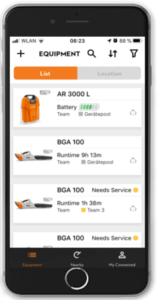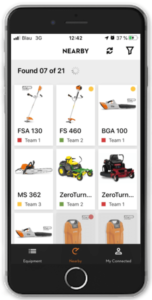 Next, you add the STIHL Smart Connector to your machine. Once again for most new STIHL products, you will be shown how to do this with a model-specific video in the app. If there isn't a video, the Smart Connector should be installed anywhere where there is an electrical current that the sensor can detect.
Once your product is set up you will then be able to see a complete list of your machines and their status as well as a list of machines that are "Nearby" in Bluetooth range of your device.
How Does The STIHL Connected Portal Work?
Using the Portal provides fleet managers with a new insight and greater efficiency and managing your machine fleet couldn't be easier, the Portal dashboard layout shows the following information in one easy-to-navigate display:
Periods of work; job lists can be created and shared with employees over the STIHL cloud, showing who the points of contact are, where the work is and what machinery is to be used as well as how much time has been allocated.
Productivity of machinery can be checked, week to week or month to month, making sure that the right tools are being used on the right jobs.
Operating time; the Portal shows hours of work per day for individual machines so you can see what gets the most use.
Last product locations; this shows the location of the machines the last time a Bluetooth connection was made.
Maintenance and repairs; the Portal can be used to highlight what servicing is required next so machines can be booked in around the job list.
Products in service; this provides that status of machines that are being repaired or in for servicing along with when they should be back in action. A specialist STIHL Connected dealer will be able to manage this status to let you know.
Smart batteries, such as the AR L backpack batteries, have Smart Connectors built-in so data such as number of hours discharged in a day, as well as the current charge state, can be viewed.
STIHL Smart connector; the Portal provides a quick visual to the battery status of each Smart Connector in the fleet to check it is working as it should.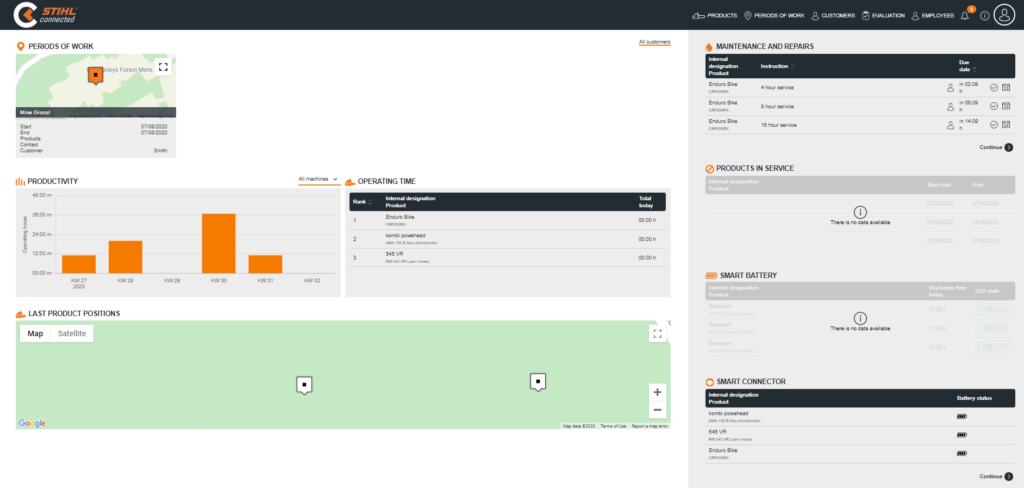 STIHL Connected can provide a revolutionary new way for managing your outdoor power equipment and day-to-day operations in the field by helping to eliminate downtime and getting the most out of your machinery.
You can find out more about STIHL Connected in our video.
What will you use your STIHL Connected for? Let us know in the comments.