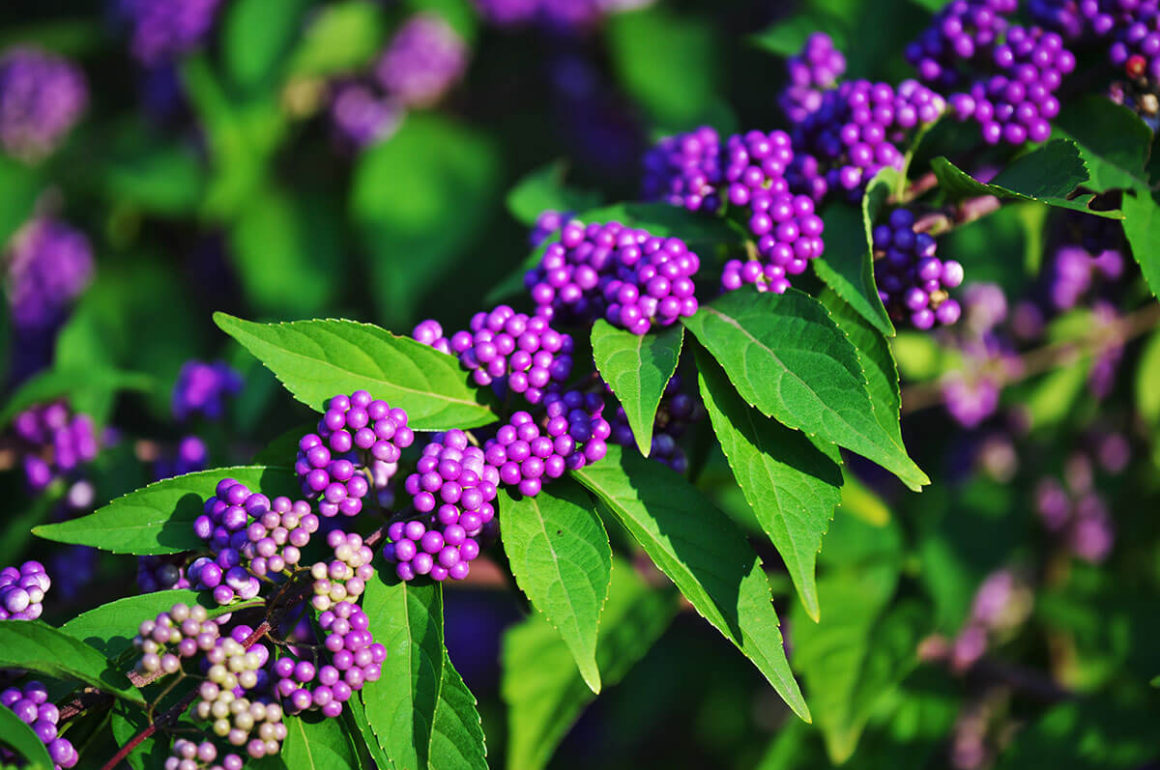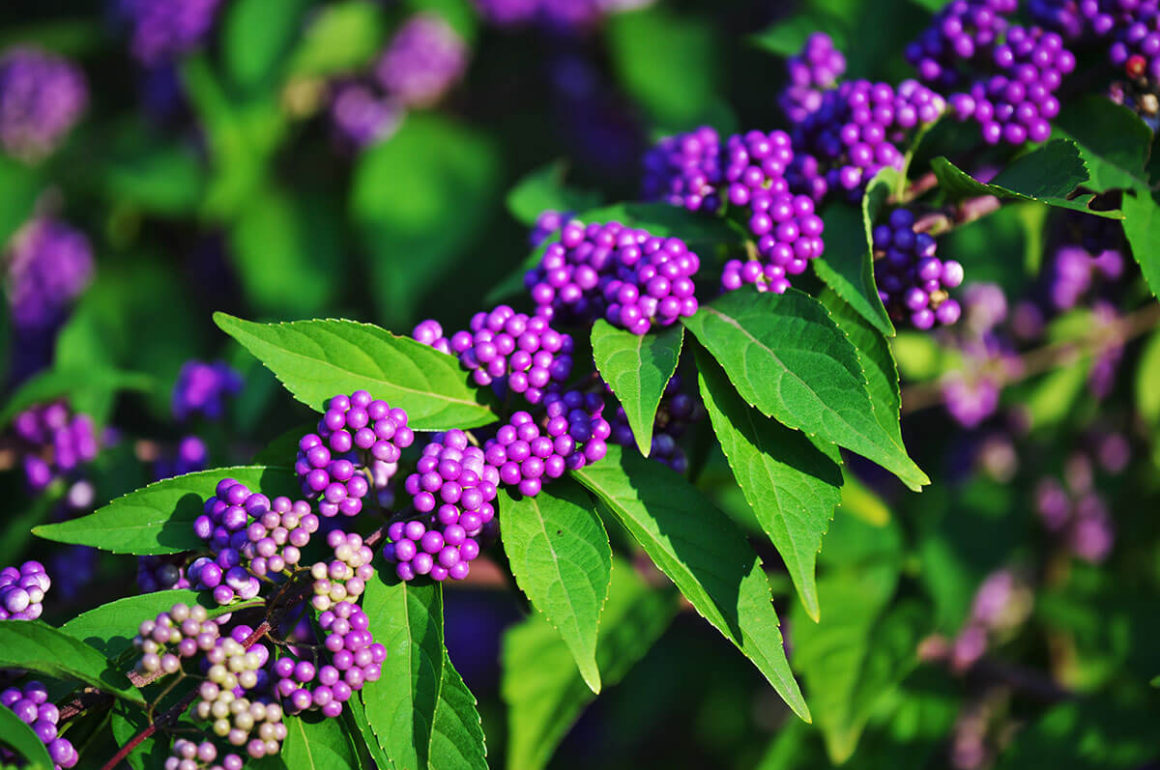 The summer holidays may be over, but for our gardens September is one of the finest months in the calendar. Here's our pick of plants that can be planted in September.
Flower to plant in September: Aster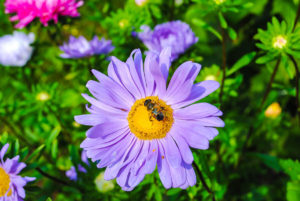 Climate change is redefining the seasons at a rate we never expected to witness during our lifetime. White Christmases of yesteryear have been replaced by winters that are largely mild and wet, with regular flooding now common across much of the UK. Summers have changed beyond recognition, too, and although scientists' predictions of a Mediterranean climate are yet to materialise, months of dry weather with insignificant rainfall are rapidly becoming the norm. There is, however, one month that still provides a real sense of the turning seasons, and that's September.
Step outside early in the morning and the chill of autumn is instantly apparent. Although the nights are growing longer and the sun is losing its strength, September days are characterised by glorious sunshine and glowing sunsets. As the heat of August gives way to the season of mists and mellow fruitfulness, plants rejoice at moist soil and cooler temperatures, with borders putting on a spectacular last hurrah ahead of the first frosts.
Despite our changing climate, aster flowers remain classic September favourites that, whatever the weather, reliably dazzle with vibrant, daisy-like blooms that inject a profusion of colour into gardens at a time when summer bedding plants are running out of steam. Aster plants are multi-taskers, blending in superbly in a host of situations, whether grown in perennial-packed borders, planted en-masse to create wow-factor displays (blooms are brilliant for cutting for the vase) or taking pride of place in naturalistic planting schemes alongside grasses.
These stars of late-summer borders play a vital role in wildlife-friendly gardening too. The blooms of asters are laden with pollen and nectar, attracting beneficial insects in their droves. They are invaluable for bees, helping these precious pollinators to top-up their reserves of nectar ahead of the colder months that are around the corner. 
Aster flowers are commonly split into three groups. New York asters (Aster novae-belgii) are the classic Michaelmas daisies, so called because they'll be in full bloom on Michaelmas Day (29th September). Although popular, New York asters, which commonly grow 2-4ft high, can be prone to mildew, so minimise the risk by taking care to avoid splashing foliage when watering, and remove diseased plants promptly. New England asters (Aster novae-angliae) come in similar heights, or are slightly taller, with many sporting stiffer stems. Varieties of Aster amellus also bear popular daisy-like flowers, with a good choice for gardeners who like shorter varieties of up to 2ft high.
Which variety to choose? Aster 'Little Carlow' is a star performer, smothered in vibrant lavender-blue flowers with golden centres that glow in the early autumn sunlight. 'Winston S Churchill' bears wonderful red semi-double flowers, while the soft pink blooms of 'Harrington's Pink' come with the bonus of disease-resistant foliage. For something a little different, grow Aster umbellatus – the tall stems of this flat-topped aster hit heights of more than one metre and bear masses of white flowers that lure butterflies and insects. Whatever variety you go for, plant into well-drained, fertile soil in a sunny position and look forward to an early autumn treat.
Vegetable to plant in September : Winter onions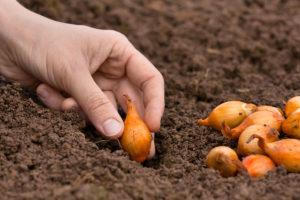 More gardeners are cottoning onto the fact that vegetable plots can remain productive when temperatures tumble – there's no need for kitchen gardens to sit idle once autumn's harvest has been gathered. Selected varieties of onion sets – that's baby onions in an arrested state of development – are ideal for planting from September (wait until October to start shallots though). They'll grow slowly over winter, but gather pace in spring and will be ready to harvest by early or mid-summer.
You may ask, why bother? After all, onions are cheap as chips at the shops. As with other home-grown produce, it's all about flavour, so choosing a variety that'll deliver a taste sensation is critical. Onion 'Electric' is a great choice for autumn planting: its flavoursome red flesh is perfect for jazzing-up salads and stir fries early next summer.
Look out for sets of 'Shakespeare', a British-bred winter onion that's renowned for good-sized, tasty bulbs that infuse casseroles with flavour – or, if you live in a region that is notorious for bitter winters, opt for onion 'Radar'. This Japanese variety is extra-hardy with exceptional tolerance of winter cold, delivering reliable crops of milder onions with crisp flavour. Whatever variety you choose, select a site where soil is free-draining, because onions hate sitting in heavy, wet, freezing soil where they're at highest risk from disease. Plant sets around 10cm apart, pushing them into the soil so that only their tips are on show, and allow 25-30cm between rows.
Shrub of the month: Callicarpa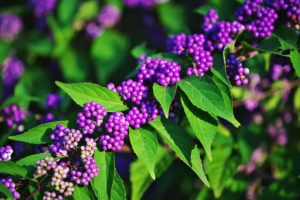 Autumn is the natural season for planting, and if you only have room in your garden for one more shrub, the beautyberry is the one to go for. The Latin name of our chosen variety (Callicarpa bodinieri var. giraldii 'Profusion') is a mouthful, but don't let it put you off, because this shrub is unbeatable for its clusters of glowing, violet-purple berries that appear in autumn and last long after leaves have delivered a pyrotechnic show of fiery reds and oranges before falling.
Not only does 'Profusion' hold a Royal Horticultural Society Award of Garden Merit (AGM), the ultimate endorsement of great garden performance, but it is not uncommon for its berries to cling on to naked stems until Christmas, providing vibrant colour at a time of the year when much of the garden lays bare. To get the most out of this jewel in the crown of autumn gardens, grow it where it can be seen from the house – it'll sit happily in well-drained soil in sun or a lightly shaded spot, and does best in acidic or neutral soil.
What are your favourite September flowers? What you are planting this month? Let us know in the comments.