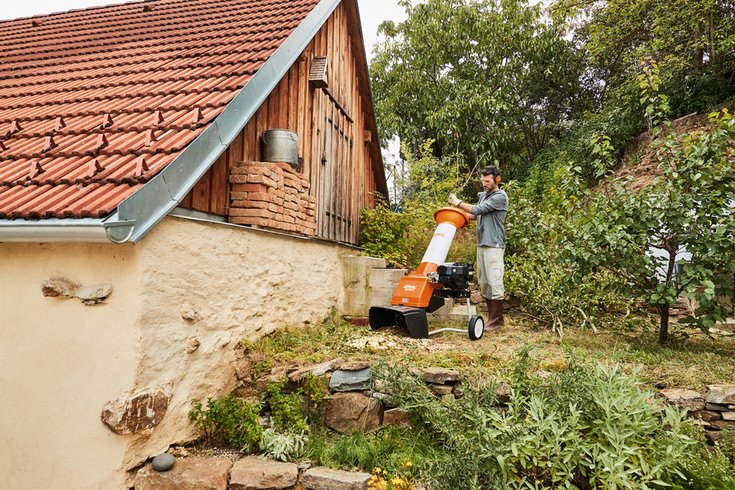 Here at STIHL, we have a range of 7 shredders and wood chippers to suit every British gardener's needs. Chippers and shredders can be a great addition to a garden tool shed – even small gardens can produce a lot of garden waste and by shredding leafy material you can reduce it by up to 75% in volume.
What's more, chipped or shredded garden waste breaks down quickly, providing you with natural fertilizer directly from your own garden. This can work great in a compost bin or can be spread directly onto beds or around trees and shrubs to help suppress weeds.
But they are an investment, so how do you decide what to spend your money in. First, let's go over the basics.
Wood Chipper or garden shredder, what's the difference?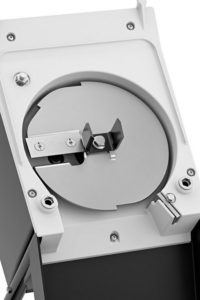 Chippers are used to turn wood into chippings. They work by chopping branches into little pieces like when chopping with an axe or when using a hammer and chisel. Where chippers are not as effective is with lots of foliage and leafy green material as there is nothing substantial and woody for the blade to chop. Lots of leafy plant material can clog a chipping machine up if there is too much of it. 
Garden shredders, on the other hand, love leafy plant material; think of these as a big blender. Soft foliage is cut and thrashed apart rather than chipped. This does mean however that they are not particularly effective with thicker, woodier material.
Multi-cut is STIHL's chipper/shredder combination cutting tool, designed so that a machine can both chip and shred. Different multi-cut designs mean that some machines are more suited to chipping than shredding, whilst some are the other way round, but the result is that there is the right balance of machine for everyone.
Electric or Petrol?
Compared to most garden machinery shredders and wood chippers tend to be stationary and only moved between jobs.  The machine will be set up where the chippings or shreddings are to be dumped or where the material has been cut from a hedge or tree. This will, of course, depend on the garden and mostly its size.
A corded electric garden shredder or chipper will be limited to where the 230v power outlets are in your garden. We advise that you only use an extension lead of up to 25 metres in length if it is a domestic 1.5mm² core cable, to maintain both safety and the machine's performance. Commercial grade extension leads with a 2.5mm² core cable up to 50 metres long are also fine to use.
A petrol machine can be used all around the garden with ease, and they do offer more power as there is no limit from the electrical socket.
What size branches will you be chipping?
The maximum branch thickness a shredder can take is a common specification used to differentiate between models and although important (like with a lot of power tools) it is easy to get carried away!
The maximum branch diameter is the thickest branch that the machine can process. This is dictated by the physical size that can be fed into the blades, but it's also worth taking into account the type of wood you'll be chipping.
 A machine capable of cutting a thicker diameter is particularly useful when processing branches that are not completely straight. For example, pruning apple trees or oak often result in lots of thin but densely packed branches and growth with right angles. The thickness of the branches may only be 10mm, but because of the density, a machine with a higher maximum branch diameter is very useful, so that you don't have to do lots of pre-cutting of branches to feed them one at a time. 
By considering these points, you should now have an idea on your own requirements. Now for a little more detail about the STIHL range.
GHE 105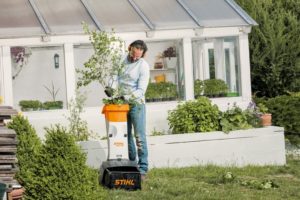 This is our very popular chipper / shredder. It is a really useful option for occasional use in most British gardens, and it delivers typical STIHL quality and efficiency at a great price.
The electric corded GHE 105 weighs just 19kg and is compact so it doesn't take up much room in the shed.
The cutting tool is our Multi-cut 103 which is made up of a single reversible chipping blade that can be turned over when becoming blunt and a double wing blade that is used for shredding leafy material.
The result is a machine that can chip branches up to 35mm in diameter and also shred the sticks and foliage. The Chip / Shred ratio of the machine is intended as 90% chip (woody material). This is a great machine for light chipping work in the garden.
GHE 150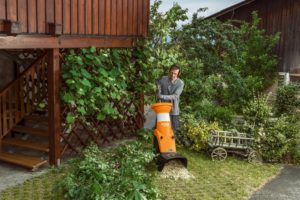 Another great machine for small to medium-sized gardens is the GHE 150, which uses the Multi-cut 150 cutting tool to get the work done. With two angled chipping blades and a double wing blade, it is a step up in performance from the GHE 105, getting more done in less time. Chipping blades are once again reversible, so they can be turned over when they become blunt and the Chip / Shred ratio is intended again to be 90% wood chip but with the Multi-cut 150 doing more work overall to move wood and green matter through the machine. The GHE 150 is the perfect machine for gardeners that need to do light chipping work on a more regular basis.
GHE 250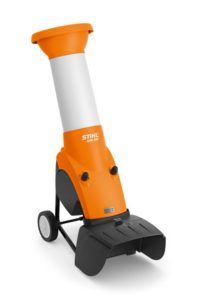 This a multi-purpose chipper / shredder that's equally at home doing either job. The Multi-cut 250 cutting tool has two symmetrically placed chipping blades and two double-wing blades so that garden material fed into the machine can easily be chipped or shredded easily.  The GHE 250 can also be converted to a dedicated chipping machine by using the ATZ 150 accessory kit making the machine faster and more efficient when chipping only. This is the ideal machine for gardeners that want to process a variety of garden material from leaves and branch trimmings up to 30mm in diameter.
GHE 355
This is another multi-purpose chipper / shredder which can process material in larger volumes thanks to the bi-directional multi-cut 355 cutting tool. The GHE 355 can be used on two different settings at the flick of a switch. In chipper setting the multi-cut 355 spins its 4 chipper blades clockwise, efficiently chipping branches up to 35mm in diameter. In the shredder setting the multi-cut 355 spins anti-clockwise using the two double-wing blades to shred green plant trimmings. The GHE 355 is perfect for gardeners who need to process larger volumes of hard and soft garden waste more regularly.
GH 370 S & 370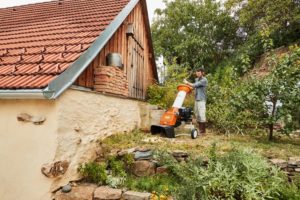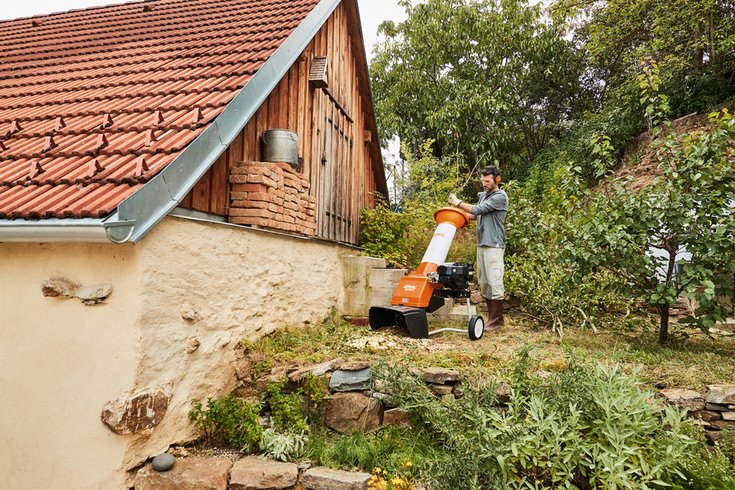 These are dedicated chipper / shredder petrol models – the GH 370 S is a chipper and the GH 370 is a shredder. But, each can be converted to the other model by installing the ATZ 300 (shredder) and ATZ 300 S (Chipper) accessory kits to allow complete versatility depending on the job.
Both models use a powerful 190cc 3.4 kw / 4.6hp Briggs & Stratton 850 petrol engine, providing more than enough power to chip material up to 45mm in diameter or shred large volumes of trimmings. With the added benefit of a petrol engine, the machine can be transported anywhere making it well suited to large gardens, smallholdings and plots of land.
GH 460
The GH 460 is the ultimate Chipper / Shredder from STIHL. It's ideal if you need to regularly process high volumes of hard and soft garden waste. The 190cc 3.4kw / 4.6hp Briggs & Stratton 850 series petrol engine powers twin chambers much like some professional machines of this type.
Each chamber has its own cutting tool one for chipping and one for shredding allowing each one to be optimised for its specific job, increasing the efficiency and output of the machine overall. The shredder chamber funnel has a wide vertical inlet so large handfuls of hedge trimmings or foliage can be dropped in and processed quickly and easily whilst the chipper chamber funnel is angled from the side to help feed long branches up to 60mm in diameter to the chipper blades for fast smooth operation.
You can buy our full range of shredders and chippers exclusively from STIHL Approved dealers across the country – find your nearest one today.