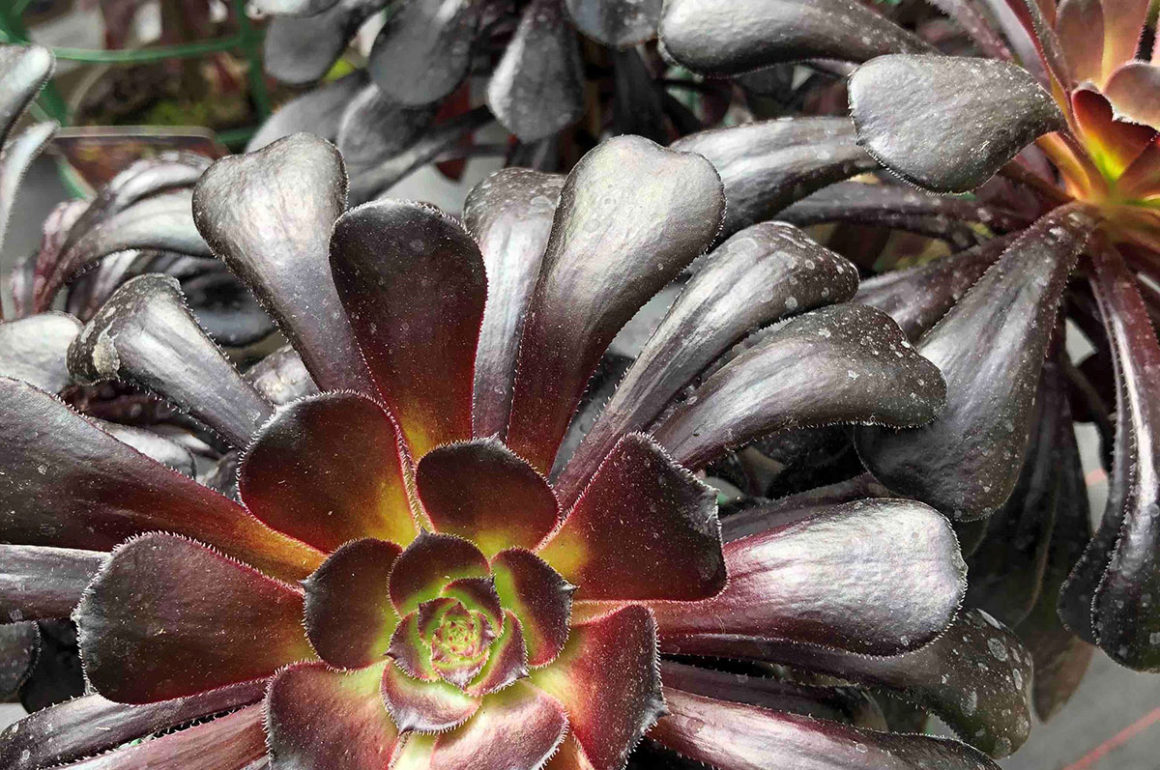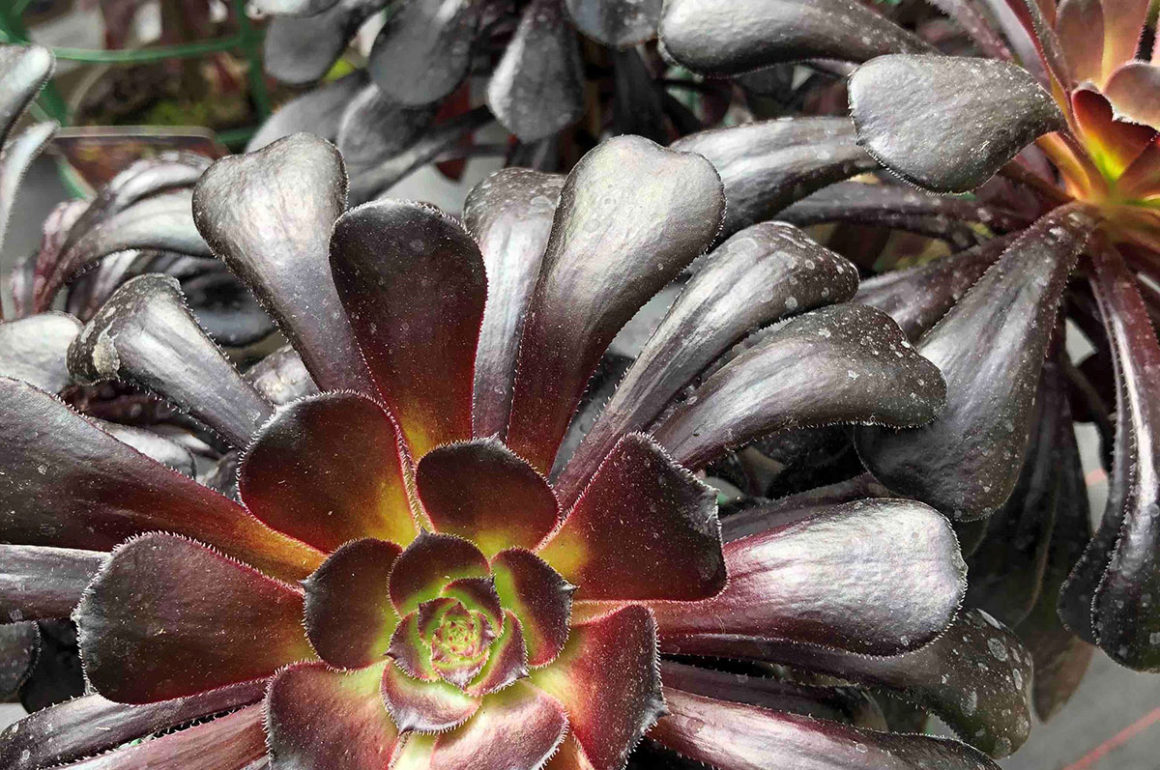 August may be one of the warmest, most relaxing months in the garden – but there's plenty to sow, plant and grow to keep the show on the road! Read on to find out what to plant in August.
August Flower of The Month: Rose
Gardening magazines love to pick the brains of their readers, often carrying out surveys to discover the nation's favourite flower. If you fancy a flutter on the result, long before the title publishes its big 'reveal', here's a tip: chances are that the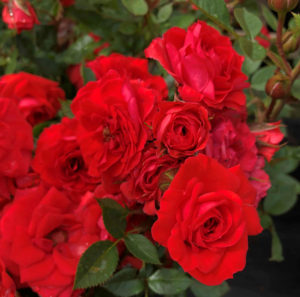 winner will be the rose. 
Now you may say that roses are a flower of yesteryear, and gardening has moved with the times to embrace contemporary outdoor living. But Google 'nation's favourite flower' and the rose's timeless appeal becomes apparent, with surveys by the Daily Telegraph, Daily Mirror, BBC and Country Living all confirming that this quintessentially British bloom remains the pick of the polls.
Roses remain a top choice for owners of both cottage gardens and modern plots because they're easy to grow (in fact, it's difficult to kill them), while many are perfumed and will fill the air with fragrance. Plants can flower from early summer late into autumn (many repeat-flower well if regularly dead-headed) and there are thousands to suit every garden situation, from patio roses to climbers, ramblers to ground cover, as well as roses that thrive in pots and planters. You'll be spoilt for choice!
Two types of roses can baffle gardeners who are unfamiliar with the terminology. The first is hybrid tea – roses that usually bear flowers on single stems. They create instant impact when planted en-masse in rose borders, as opposed to mixed planting, and are a popular choice for front gardens, formal designs and narrow borders. Some are very fragrant while others have no perfume, so check the label before buying.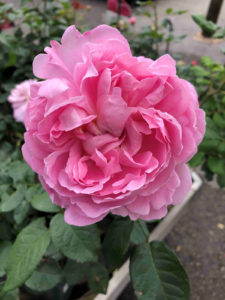 Another term you're likely to encounter is the floribunda rose. These roses are the go-to choice if you're craving a riot of colour with less of an emphasis on formality. Floribundas are smothered with flowers, borne in large clusters, and are a popular choice for mixed borders. Modern varieties are tough, hardy and can offer superior disease-resistance.
Roses are sold in two forms: containerised or bare-root plants. If you're shopping in August, garden centres will offer roses in containers. They are the slightly more expensive option, but have the benefit of being able to be planted all year-round (apart from during drought or if soil is waterlogged or frozen). Field-grown bare-root roses, sold in a dormant state, are cheaper, but you'll have to wait until autumn, because the bare-root planting season runs from November to March, with a great choice available from mail-order rose specialists.
Where do roses grow best? Roses love moist but well-drained soil, thriving in sites where plants can bask in sunlight for at least half of the day. If you're planting into a container, choose a big pot (roses have deep roots) with good drainage and fill with John Innes No.3 compost. Keep garden plants well-watered while they get going. Feed established border plants with a general purpose feed or rose fertiliser in summer after plants have displayed their first flush of flowers, and again the following spring before plants start to bloom. Roses grown in plant pots will need feeding at least once a month during the growing season.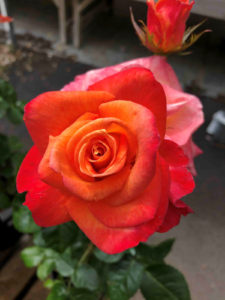 Watch out for black spot, a common fungal disease that blights foliage, but can be controlled using readily available sprays. And tackle infestations of aphids promptly using an organic bug killer. Unsightly suckers (pale shoots) can spring up from the roots – dig down and pull suckers away (don't snip them off or it encourages these rogue shoots to re-grow).
One final tip: try the scented rose 'Belle de Jour' which has been crowned Rose of The Year 2021. Capable of flowering from June to October, this disease-resistant floribunda is perfect for plant pots and borders and its flowers emit a vanilla and apricot fragrance. It's available at garden centres and from growers in autumn 2020.
Edible of The Month For August: Speedy salads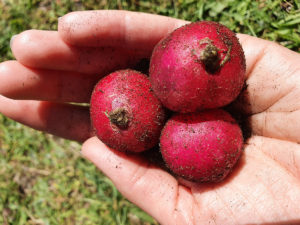 With the abundance of late-summer in full swing, and vegetable plots brimming with crops of beans, tomatoes, potatoes, onions, courgettes and sweetcorn (to name a few), it's easy to become focused on harvesting the fruits of our labours – rather than planning for how to put empty growing space to use and avoid hungry gaps later in the season. 
August is all about sowing and planting speedy salad leaves and veg that'll crop later in the season, and keep supplies of fresh produce going. Salad leaf mixes, widely available from seed suppliers, are ideal for sowing in pots until the end of August, while rocket leaves are a popular choice for sowing now for infusing late-season salads with its spicy, peppery flavour. Baby spinach leaves are perfect for getting under way now, too.
Radish can also be sown in August and September – it's one of the easiest and quickest crops to grow from seed, with gardeners pulling fresh roots in as little as a month after sowing (crops will benefit from a little light shade if conditions remain hot during August).
If you have empty space on the vegetable plot, sow the F1 hybrid cabbage 'Winter Jewel' until the end of August. It's hardy even in harsh winters, with superb flavour and excellent resistance to bolting. As long as cabbages are netted to protect from hungry pigeons, crops will be ready to harvest in April and May.
August Plant of The Month: Aeonium 'Zwartkop'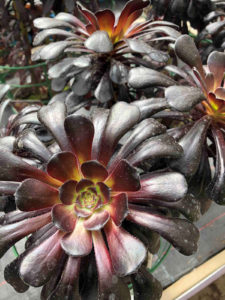 If you crave an exotic look that rekindles memories of hot holidays abroad, check out the near black, shiny rosettes of this magnificent evergreen perennial. These architectural succulent wonders may be native to North Africa and the Canaries, but they love to grace hot, sunny positions in the UK during the warmer months – and are a popular choice for coastal gardens, courtyards and sub-tropical planting schemes.
For a classic Mediterranean appearance, grow in terracotta pots filled with free-draining, loam-based compost and water sparingly using rainwater collected from water butts. The advantage to growing in plant pots is that they can be brought indoors before temperatures tumble in autumn. While aeonium may survive outdoors year-round in sheltered microclimates of the South West, it dislikes temperatures lower than 5°C and needs to be overwintered in a frost-free conservatory or greenhouse.
What else do you plant in August? What are your favourite summer plants and vegetables? Let us know in the comments.