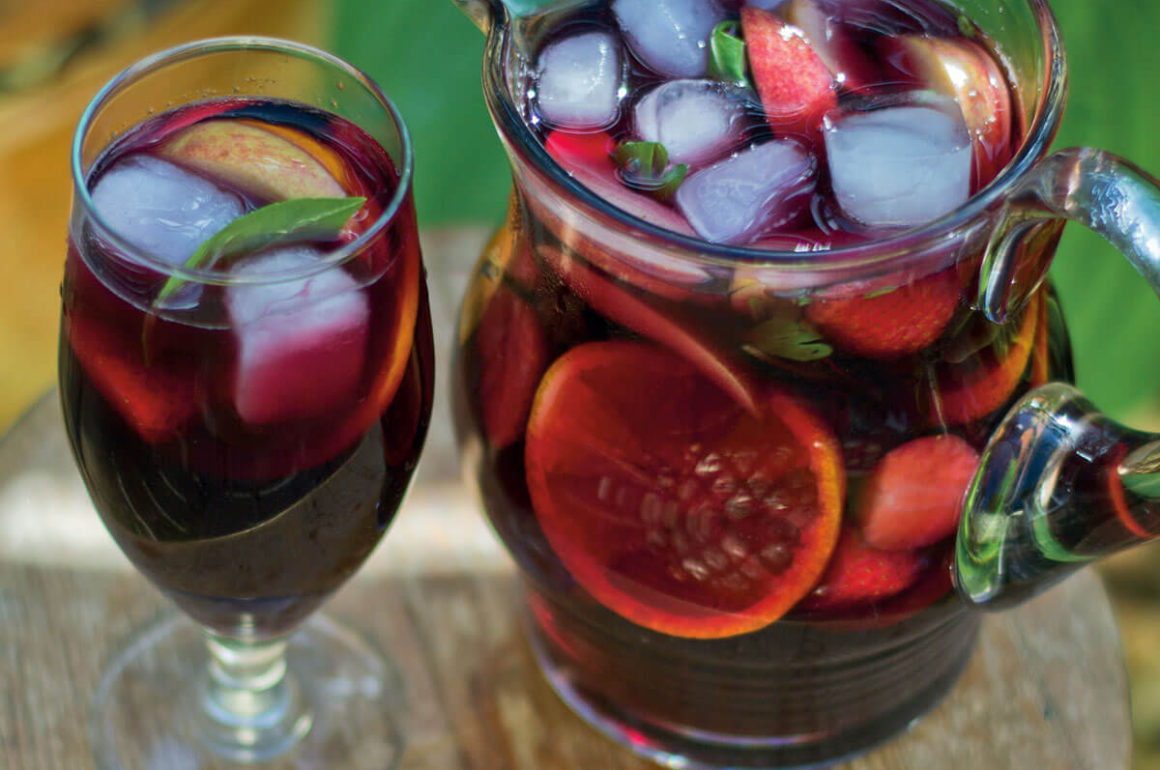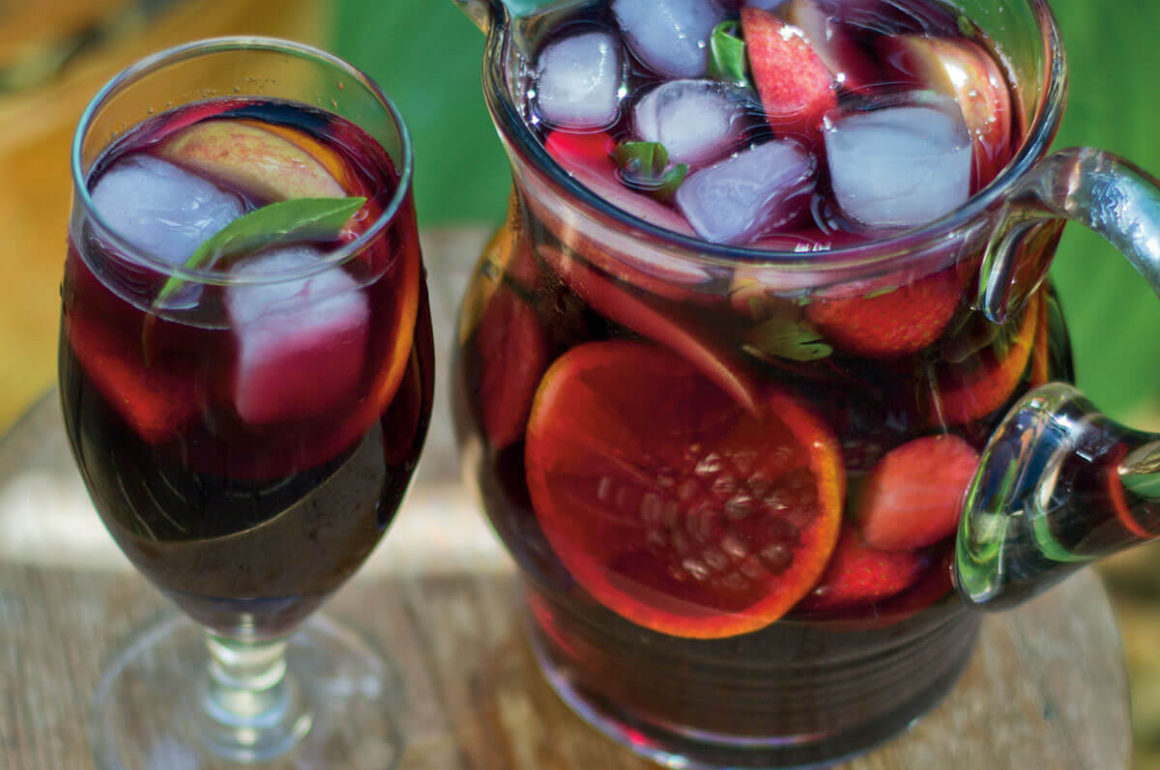 Chances are that you've had your 2020 summer holiday plans scuppered by COVID, and instead of contemplating a week or two sitting poolside at some foreign destination with a cool drink in hand, you are faced with an extended spell of mooching around in your garden, interspersed with unsatisfactory day trips involving masks, hand gel and social distancing. But all is not lost. It's easy to bring holiday vibes into your own garden – you just need some good company, maybe a gazebo to protect you from the inevitable, torrential rain, and these two classic summer cocktail recipes. Cheers!
How to make a homemade Summer Cup cocktail
A summer cup (also known as a 'fruit cup') is a centuries-old, boozy, fruity English cocktail. You may be most familiar with the summer cup recipe devised by James Pimm in 1823, which has since become a staple of British summer sporting events. This classic cocktail is a combination of vermouth, gin and liqueurs, served diluted with a soft drink and stuffed with fruit. If the fruit is homegrown and picked from your own garden or allotment, your drink will taste all the better for it.
Summer Cup Ingredients
100ml/3½fl oz/⅓ cup gin
100ml/3½fl oz/⅓ cup sweet vermouth
60ml/2fl oz/¼ cup orange liqueur
30ml/1fl oz/2 tbsp sloe gin
To serve
orange
lemon
cucumber
strawberries
mint leaves
around 500ml/17fl oz/2 cups lemonade
Instructions
Mix together the gin, sweet vermouth, orange liqueur and sloe gin.
Thinly slice the orange, lemon and cucumber.
Take a handful of strawberries and cut them into halves. Put all the fruit into a large jug with a handful of fresh mint leaves.
Add plenty of ice to the jug, then pour in your booze mixture and lemonade. We reckon twice as much lemonade as alcohol is ideal, but you can happily dilute the drink further with more fizzy pop.
Give the drink a stir, and serve.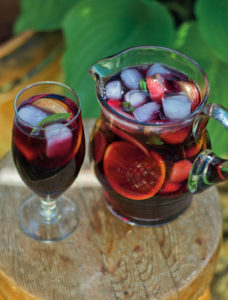 How to make Sangria
You can be forgiven for dismissing sangria as the quintessential, watery holiday cocktail, but made properly with fresh ingredients, it's a potent, infinitely customizable fruit salad in a glass that pulls ingredients from the four corners of the allotment.
Sangria Ingredients
1 x 75cl bottle of red wine
50ml/13⁄4fl oz/1⁄4 cup brandy
150g/5 1⁄2oz/heaped 2⁄3 cup sugar*
25ml/3⁄4fl oz/5 tsp orange liqueur
1 orange, washed and sliced
100g/3 1/2oz/heaped 1 cup
washed and sliced strawberries
1 apple, washed and sliced
A few rocket leaves
* To blend the sugar successfully into your sangria (or any other cocktail, for that matter), make a simple sugar syrup to avoid any undissolved sugar spoiling your booze. Use a ratio of 1 part sugar to 1 part water, and heat gently until the sugar dissolves. Leave to one side and add to your mix once cool.
To serve
1⁄2 an unwaxed lemon, washed and sliced
A small handful of basil leaves
Instructions
Pour the red wine into a 1 litre (2-pint) jug.
Add the brandy, sugar syrup and orange liqueur and give it a stir.
Add all the sliced fruit to the jug (reserve a few slices of lemon).
Add the rocket leaves – they will pep up the strawberries, intensifying their flavour. Also: it looks good.
Put the jug in a fridge to chill for at least an hour before serving with ice, slices of lemon and a couple of basil leaves per glass for good measure.
Neat sangria is strong stuff, so dilute to taste with soda water. For those with a sweeter tooth, dilute with lemonade.
Additional flourishes for fancy cocktail presentation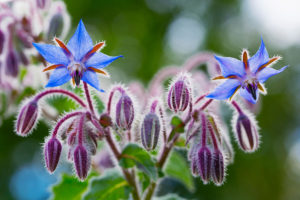 Borage Flower Ice cubes
Borage flower ice cubes look the bomb when floating in your favourite cocktail. Simply pick off the star-shaped flowers and freeze them in individual ice cube tray compartments.
Lavender stem stirrer.
Snip off a nice, thick stem from your lavender plant and use it to stir your cocktails whilst supping. Lavender stems won't impart much lavender flavour into your drink, so maximise the olfactory benefits instead and leave the flowering head intact on your garden cocktail stirrer.
Have you attempted any homemade cocktails recently? Let us know your favourite in the comments below.