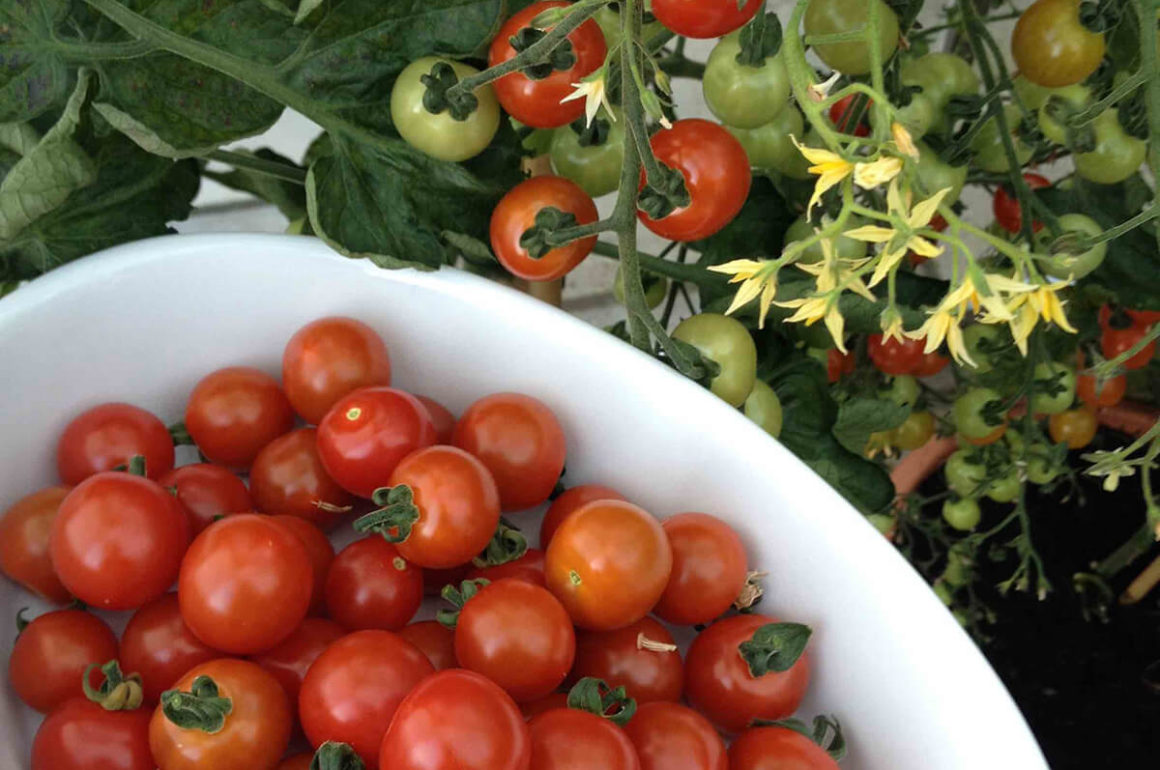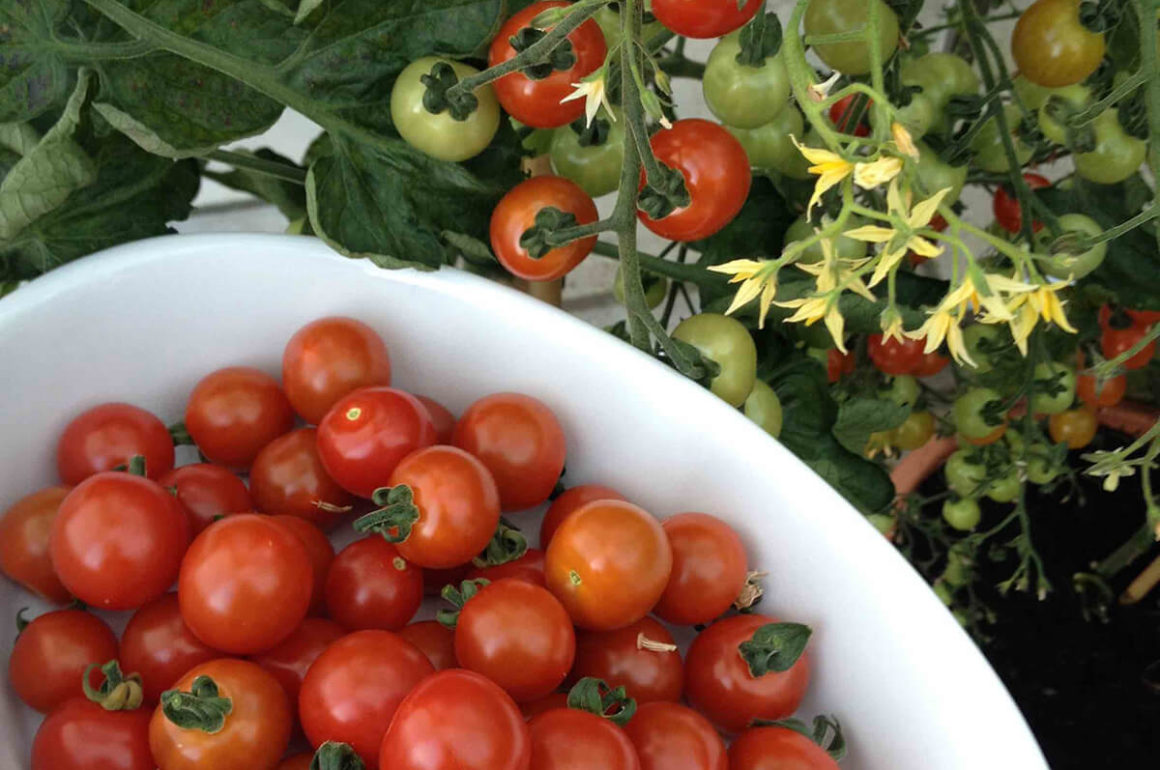 Garden writer Marc Rosenberg, who has been gardening for 30 years and has contributed to the STIHL blog since 2018, shares what he's sowing and growing in March with a diary from his small suburban garden. Growing a flowering Triffid, starting tasty tomatoes, preventing cats from fouling gardens and nurturing spuds in plant pots are top priority for March. 
1 Grow a real-life Triffid!

Growing something new is one of the fundamental joys of gardening. During lockdown last year, when we were permitted to leave home once a day for exercise, I caught sight of towering blue spires reaching for the skies in local front gardens, while out on daily walks. 
These floral Triffids, which wouldn't look out of place in a botanic garden, are Giant Viper's Bugloss (Echium pininana), a native of the Canary Islands that can inject an exotic touch to UK gardens. Dramatic spikes rapidly climb to 4m (13ft), cloaked in lance-shaped green leaves and smothered in vivid funnel-shaped blue flowers between late May and July. More than simply a wow factor plant, it's guaranteed to stop passers-by in their tracks.
If you're a fan of instant gardening, young plants can be bought at nurseries from late spring, but in a bid to avert lockdown boredom, I'm setting myself the challenge of growing from seed. Germination can be hit and miss, and patience is required, as plants flower in their second year, but the reward is worth waiting for.
To get the project under way, I filled a plant pot with seed compost and sowed the seed (from Mr Fothergill's) on the surface, lightly covering it with compost and misting it with water using a fine sprayer. The plant pot is currently sitting in a propagator on a windowsill at around 20°C (68°F), where the warmth and humidity should coax seeds into life.
Later in the season, seedlings will need to be pricked out and grown individually in pots of sandy, light compost. In September, I'll plant them out into their final growing positions (plants love a sunny, sheltered site) to flower next year. In colder regions, triffid plants may need protection using horticultural fleece over winter.
Hopefully, patience will pay off. I can't think of a more spectacular plant to turn borders into talking points and herald the arrival of summer 2022 in style.
2 Planting tomatoes – a sweet summertime treat
There's a reason why tomatoes are gardeners' all-time favourite crop. Even if you're new to growing tomatoes, it's a doddle to enjoy a bumper harvest from mid-summer through to autumn. Plus, freshly picked fruits are sweet and juicy with a rich flavour that simply cannot be found in shop-bought produce. 
If you plan to grow tomatoes in a greenhouse this summer, March is a great time to start seeds into growth. For crops that will eventually be planted outdoors, hold fire with sowing until April.
Under glass, I opt for cherry tomatoes because nothing beats these bite-size treats for an explosion of flavour. In recent years I've had outstanding crops from 'Sweet Aperitif', a delicious cherry variety that yields up to 500 super-sweet tomatoes from a single plant! Another winner for exceptional sweetness is 'Sungold' – a great choice for infusing summer salads with flavour and colour, as its fruits are bright orange. This year, I'm trialling 'Suncherry Smile', another sweet cherry that's claimed to offer good disease resistance.
Whatever variety you choose, sow seeds half a centimetre deep in a pot of seed compost, water and place in a propagator at 15-20°C (60-68°F). Tomatoes germinate fast and seedlings will appear in seven to 14 days. 
3 Prevent cat fouling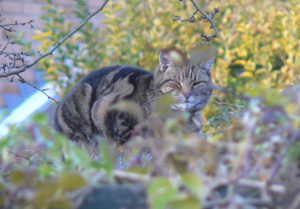 With planting season around the corner, it's time to talk about a topic that makes green-fingered types see red: cat mess deposited by local moggies.
When I worked for gardening magazines we often polled readers to discover their worst gardening groans and cat faeces always topped this chart of outdoor irritations.
Not only is feline muck in flower beds and vegetable patches disgusting, but it can contain a parasite that causes toxoplasmosis, a disease that can result in flu-like symptoms and is especially dangerous to pregnant women or anyone with a weakened immune system.
Wearing thick gloves when gardening can provide a degree of protection, but it's essential to tackle the problem. For me, it started last summer when a neighbour adopted a cat, which wasted no time in doing its business in surrounding gardens.
I needed to find a humane solution. Installation of trellis did little to deter the beast from scrambling over fences. Creating an assault course on bare soil using prickly stems such as holly, combined with bamboo canes, proved as effective as sticking a puncture repair kit on the Titanic – hopeless. A friend reported disappointing results from an ultrasonic device that promised to repel cats.
To date, cat repellent in the form of pungent garlic-scented granules sprinkled directly on soil has proved to be only moderately effective. So I'm about to top dress borders and the vegetable patch with well-rotted manure to replace nutrients that have been washed out of the soil over winter, which has the added advantage of deterring cats, as moggies dislike the whiff of other animals' dung. With a bit of luck, the farmyard pong should persuade next door's pet to deposit its little presents elsewhere.
4 Planting potatoes
There is a common misconception that you need an allotment or a vegetable patch to grow spuds. That's nonsense: potatoes thrive in plant pots and even grow well in old compost bags, so you can enjoy a delicious crop even if you only have a sunny patio or a balcony.
Seed potatoes are available at garden centres now and the choice of varieties is huge, but 'Charlotte', 'Rocket' and 'Maris Bard' yield great results when grown in small spaces.
Whether you choose a big pot or an old sack, make sure it has plenty of drainage holes and fill with at least 10cm of multipurpose compost. Plant one to three seed potatoes a hand's width apart on the surface, then cover with a further 10cm of compost and water. Each time green shoots hit 10cm tall, cover up again (known as earthing up) by adding more compost until you reach the top of the pot or sack.
Keep crops watered and, after plants have flowered, harvest. Remove the pot/sack and the compost should be full of mouth-watering spuds.
What garden jobs are you doing in March? What's on your gardening to-do list? Let us know in the comments below.