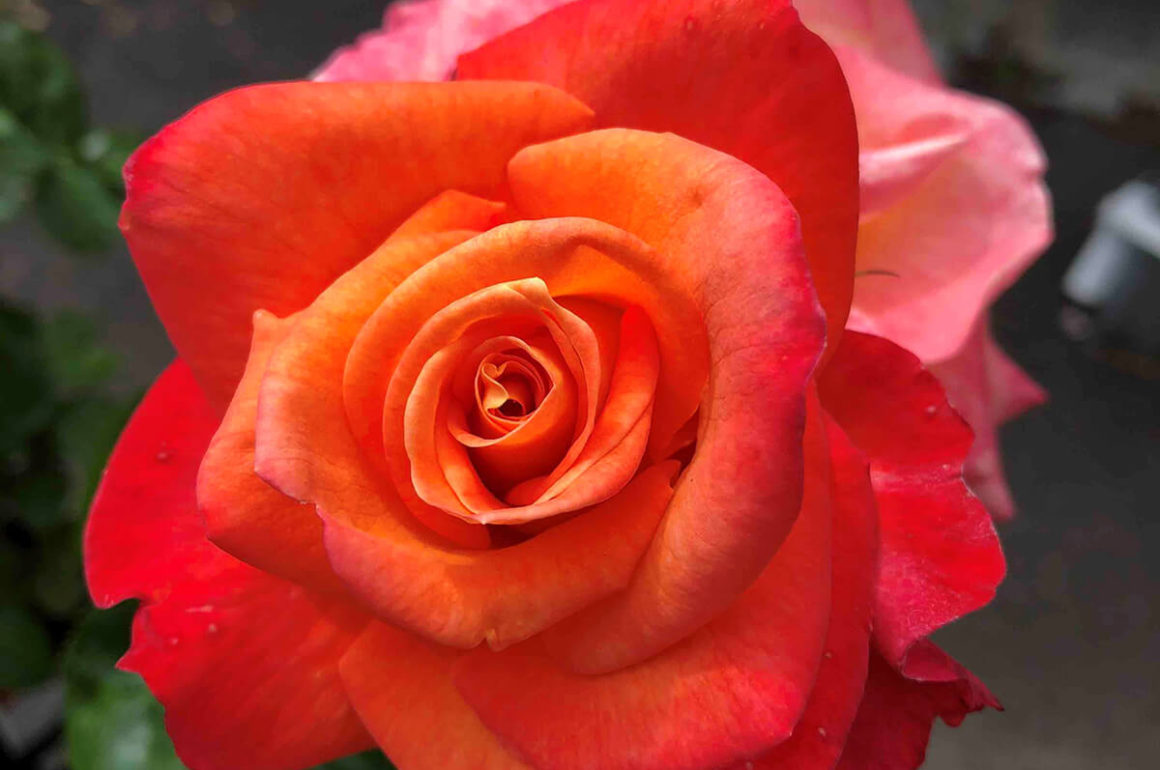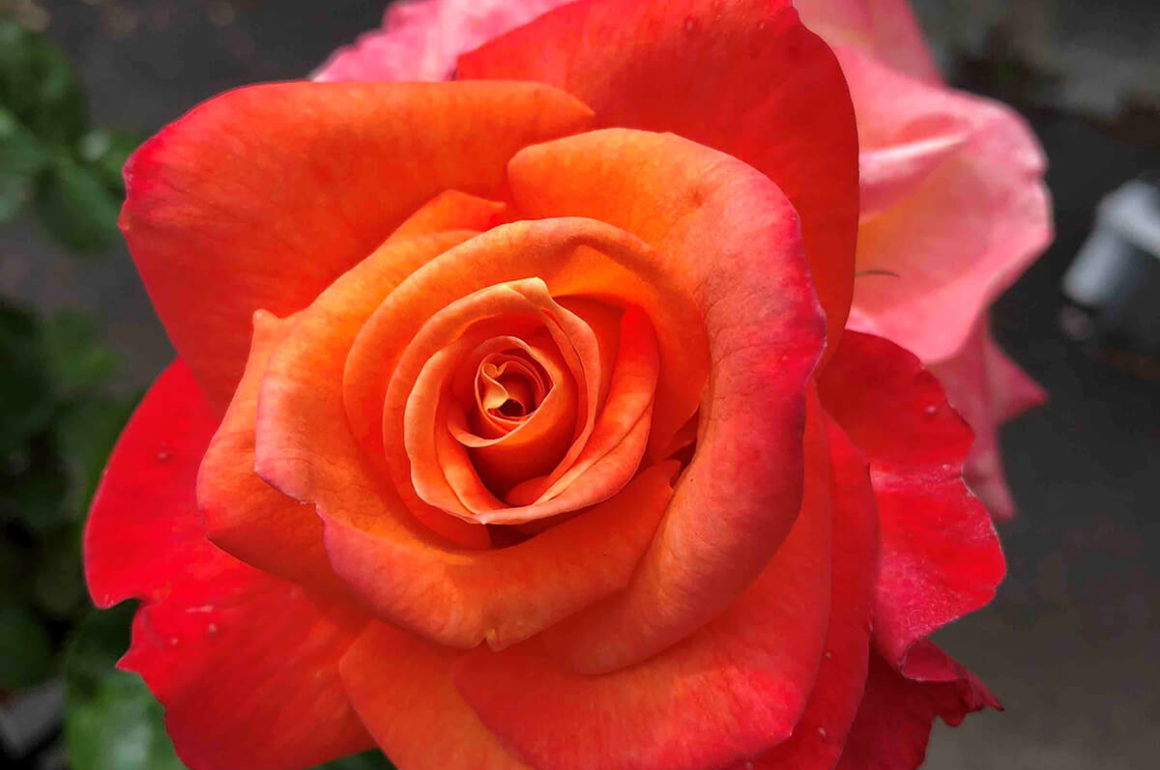 Garden writer Marc Rosenberg, who has been gardening for 30 years and has contributed to the STIHL blog since 2018, shares what he's sowing and growing with a diary from his small suburban garden. Building raised garden beds and establishing bare-root roses top the agenda for February.
With gyms forced to shut and daily exercise limited to a stroll or cycle ride within a short distance of our homes due to the third lockdown, it's natural to feel cooped-up while we're confined within four walls. It's vital to obey the rules, but it's important for our physical and mental health that we get outdoors into the fresh air for a workout.
Once again, our gardens have become a lifeline during the pandemic. Despite February being grey, foggy and chilly, it's a great month to prepare our plots for spring, burning off a few calories in the process. Here's a selection of my February projects, which have really helped to shrug off the lockdown blues.
1. Budget raised beds
Shortages at supermarkets last year hit home the fragility of our food supply chain, spurring more of us to grow fruit, vegetables and herbs at home. Raised garden beds – large planters with open bases – warm-up faster in spring than garden soil, provide an extra barrier against slug and snail attack and look ornamental, too. They're perfect for areas where soil is poor or prone to waterlogging. While you only need to raise the soil level by a few inches for great results, taller raised beds are ideal for gardeners with bad backs or reduced mobility.
Raised bed kits can be expensive, so I decided to build my own on a small, sunny, underused area at the bottom of my garden. When it comes to DIY, I'm no Tommy Walsh, so the fact that this project didn't end in disaster or a trip to A&E proves that anyone can do it, even if their carpentry skills are as non-existent as mine! Follow these six easy steps if you want to build raised beds:
Step 1
Choose sturdy, pressure-treated outdoor timber – I'm using lengths of decking timber – and cut to the required dimensions (ideally no more than 1.5m in length and 1m wide). I'm using shortened tree stakes as batons in each corner, to reinforce the joins and to anchor the beds in the soil. Drill pilot holes and fasten using decking screws.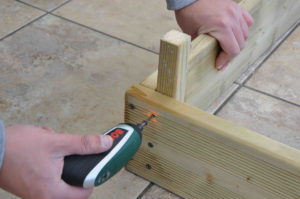 Step 2
Dig the area over, removing stones, rubble and debris. Rake level then walk over the soil to firm it down.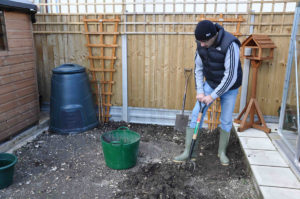 Step 3
Place the raised beds in position and gently tap down, using a rubber mallet to avoid splitting the wood.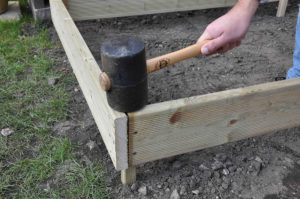 Step 4
Check that the raised beds aren't sloping using a spirit level and adjust the frame if necessary.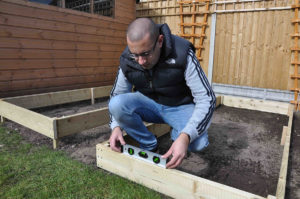 Step 5
Fill the garden beds with quality topsoil (suppliers will deliver to your door). I'm also adding well-rotted farmyard manure to boost nutrient levels.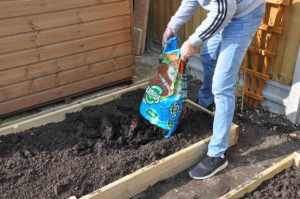 Step 6
After digging-in soil improver, rake the surface level and your new mini vegetable garden is ready to get growing!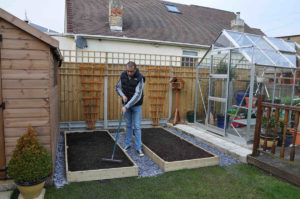 2. Planting Bare-root Roses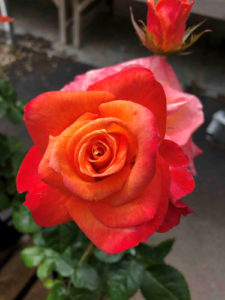 Roses have consistently been voted the nation's favourite flower. They last for years and bloom profusely all summer and into autumn. Modern varieties are commonly disease-resistant, while many emit a fragrance that epitomises the very essence of summer. You can buy container-grown roses year-round, but I'm opting for bare-root roses which can be planted between November and April, while dormant – as long as soil isn't frozen or waterlogged. The choice of bare-root varieties is huge, and this method allows plants to establish over winter, while the soil is moist, resulting in brilliant flowering come summer. Bare-root roses represent exceptional value for money, too.
Planting bare-root roses is an ideal lockdown project as they're widely available by mail-order for home delivery. Once roses arrive I plant them promptly, first placing their naked roots into a bucket of water for a few hours, to rehydrate. Roses love a sunny spot, and bare-root plants require a hole that's around 40cm wide by 40cm deep (fork a little well-rotted compost into the base of the planting hole). Place the rose in the centre, ensuring the base of its stems sit 5cm below the top of the hole, then backfill with soil, firm down and water.
3. Trees Shouldn't Rock 'n' Roll!
Young trees and top-heavy shrubs can come a-cropper in a winter gale, so it's worth checking for damage. Little detective work was needed to determine that the Chusan palm (Trachycarpus fortunei) in my front garden was in trouble – it was doing its best impression of the Leaning Tower of Pisa!
Chusan palms are the ultimate easy exotics: tough, evergreen, hardy and low-maintenance, so I was determined not to let it topple, despite my light, sandy soil being responsible for its rootball working loose due to wind rock. The first step was to hammer a sturdy, pressure-treated tree stake into the ground, then secure its fibre-covered trunk with a strong, adjustable rubber tree tie. I can't guarantee that it'll survive, but if one lesson has been learnt, it's to wear thicker gardening gloves for this type of procedure – these palms have sharp, finely serrated leaf stalks, and even a small mishap will cut into skin with ease. Ouch!
4. Sow sweet peas – a cottage garden favourite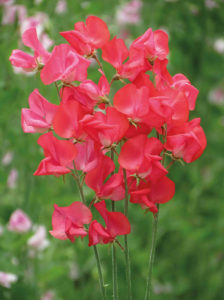 Whether they're grown up obelisks, arches, canes or netting or allowed to scramble naturally over shrubs, sweet peas are the first port of call for summer displays in cottage-style gardens. Seed can be sown under cover in autumn or from February to March, so it's not too late to plan a riot of colour for the warmer months.
Traditional advice recommends soaking sweet pea seed in a saucer of water prior to planting, but I've found that fresh, quality seed germinates fine if sown into decent compost. You can use plant pots or root trainers (deep cells) filled with seed and cutting compost. I'm sowing five seeds into 12cm pots, planting each seed 1.5cm deep. They'll germinate within a few weeks in a bright position at around 15oC – placing pots in an unheated propagator is ideal. Seedlings can become leggy (tall and lanky), so I pinch out growing tips once two pairs of leaves have formed, as it encourages bushy growth.
There are hundreds of varieties, but new for 2021 is Sweet Pea 'Nightingale', which honours NHS healthcare workers who have worked around the clock to save lives during the Covid-19 pandemic. Exclusive to supplier Mr Fothergill's, this bright red bloom with marble effect petals has been named after the seven NHS Nightingale hospitals. A hardy annual that's capable of growing to 180cm (6ft) high, these gorgeous sweet pea flowers will become a symbol of our gratitude to key workers and offer hope that better times lie ahead.
What gardening jobs will you be looking at in February? What will you be planting in your raised garden beds? Let us know in the comments below.