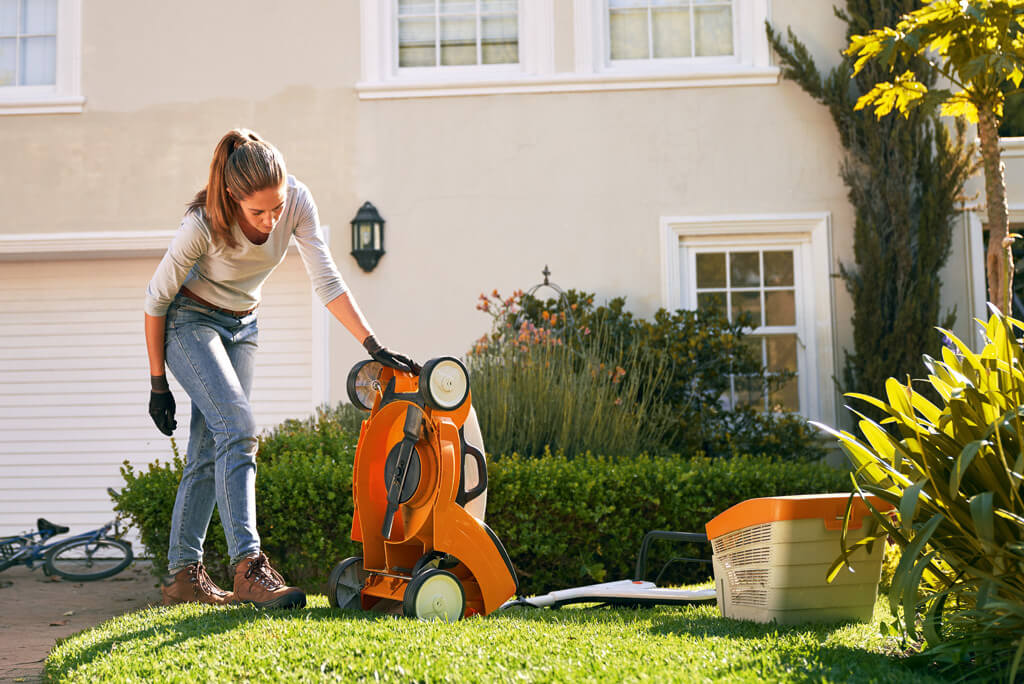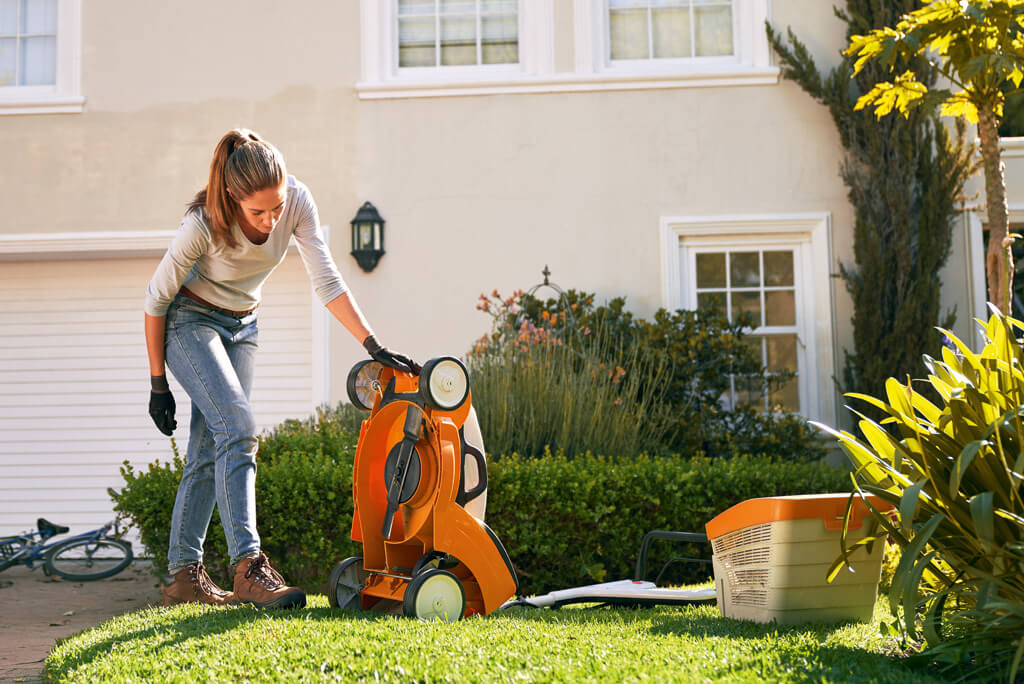 The gardening season will soon be upon us! While you are busy making plans for what you'll do in the garden, first take a moment to consider what garden tools you'll use to maintain it. Most of your powered gardening tools will have been hibernating over the winter so before putting them back into work, it's good practice to see what sort of shape they are in after resting in the shed.
STIHL Approved Dealer, Arb and Grounds, have shared their top tips to make sure your lawn mower, chainsaws, hedge trimmers and other outdoor powered equipment run reliably this season and for many more years to come.
Check for any broken parts
Take all of your powered equipment out of the shed or garage and visually inspect them to see if there are any broken or damaged parts. Should the unthinkable have happened and your prized item needs some TLC the best thing to do is to bring it into your local STIHL Approved Dealer to repair and replace any parts if needed. STIHL dealers are fully trained to be experts in this field so your garden tools will be on the mend in no time! 
Sharpen blades and saw chains
It's a good idea to check the blades and teeth on your tools as they may have become blunt with use over the last season and their cutting edges will need to be sharpened so they don't cause damage. Mowing with a blunt lawn mower blade, for example, can leave your grass susceptible to disease. Chainsaw chains and hedge trimmer teeth will also need to be examined to make sure they are sharp enough to work through those tough jobs. Again, most STIHL Approved Dealers offer a quick sharpening service.
Check air, fuel filters and spark plugs
Inspect all of your air filters for any dirt and damage. Power tools may have different filter types so please check the Instruction Manual or with your local STIHL dealer to find out what maintenance is needed. Another important task is to ensure your spark plugs are in good condition and ready for the gardening season, so give them a good clean and reset the required plug gap or replace them if necessary. If you're not confident about doing this yourself, your STIHL Approved Dealer will be more than happy to service your machine for you so that it has a clean bill of health. 
Recharge the batteries 
Ahead of the season test and charge all of your batteries for your garden tools. You should leave batteries at a charge level of 40–60% when in storage.
Change the oil
Replace the oil in your 4-stroke powered tools (such as lawnmowers) so that they run smoothly and efficiently. Another great idea is to stock up on the correct grade of oil recommended by the manufacturer before the season starts so you can get on with the garden straight away and top up little and often, just as you would with a car. Please make sure you dispose of any engine oil safely too.
Fresh fuel and two-stroke mix
Make sure you flush out any old fuel before you get started this season then fill it back up with fresh fuel. For 2-stroke machines, mix a fresh batch of fuel to oil in a ratio of 50:1. Remember – fresh fuel only stays fresh for approximately a month and then starts to degrade without any fuel stabiliser. The high ethanol content in some fuel has a hardening effect on carburettor gaskets so it is always worth considering pre-mixed fuel such as STIHL MotoMix, which has no ethanol and virtually no olefins and aromatic compounds. It also has a shelf life of 5 years when stored correctly.
Make sure they start and run
Give your garden power tools a little warm-up for a minute or so before starting your garden projects – this will give the oil and fuel time to circulate through the machine.
Lubricate and tighten any loose parts 
It is important to ensure your tools are in good condition and well lubricated – be sure to check all of the moving parts including bearings, wheels, hinges and any grease points, particularly in hedge trimmers. More information on this can be found in the Instruction Manual. In addition to lubricating your power tool, make sure there are no loose parts on the machine either.
If you are in any doubt with any of these tasks, take your machine to your local STIHL Approved Dealer. A STIHL dealer is a safe pair of hands who can check your tool properly and make sure it is completely ready to spring into action this spring!
STIHL Approved Dealer Arb & Grounds is a family-owned company, based in Derby. They distribute gardening and groundscare machinery, as well as arborist equipment, and offer servicing and repairs in their dedicated workshop.
Do you have any other tips for getting your tools ready for the spring? If so, let us know what they are in the comments!