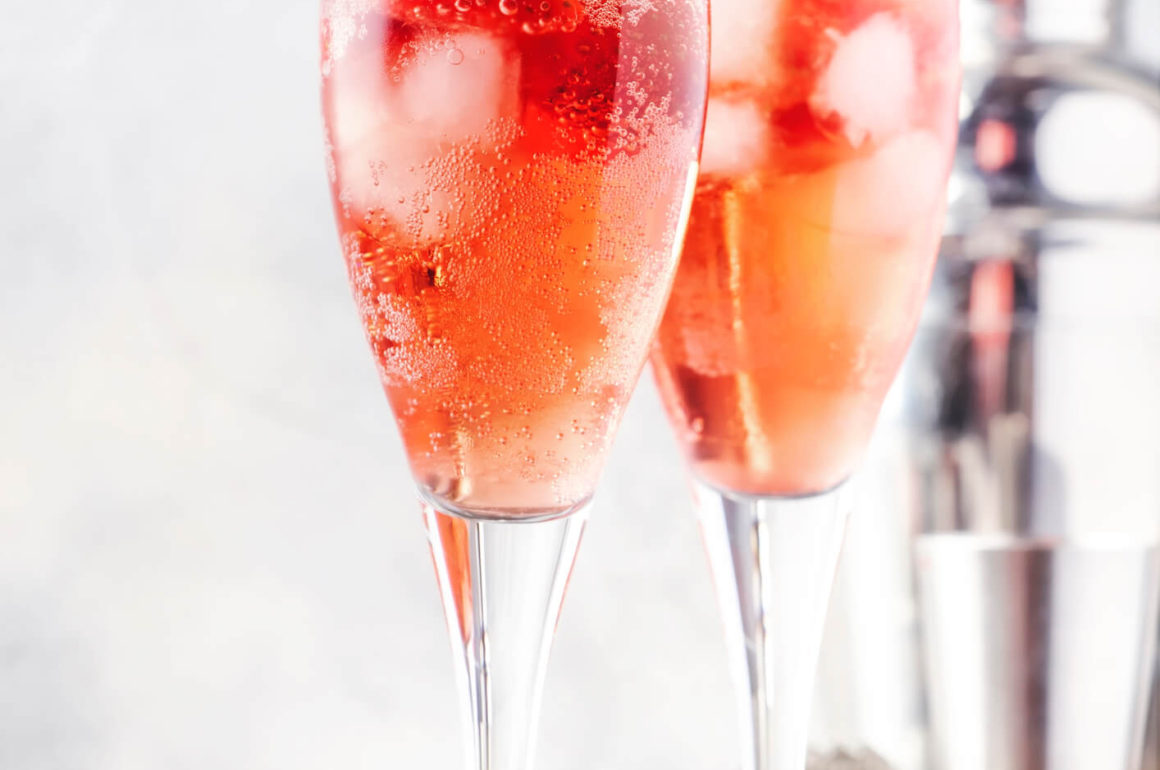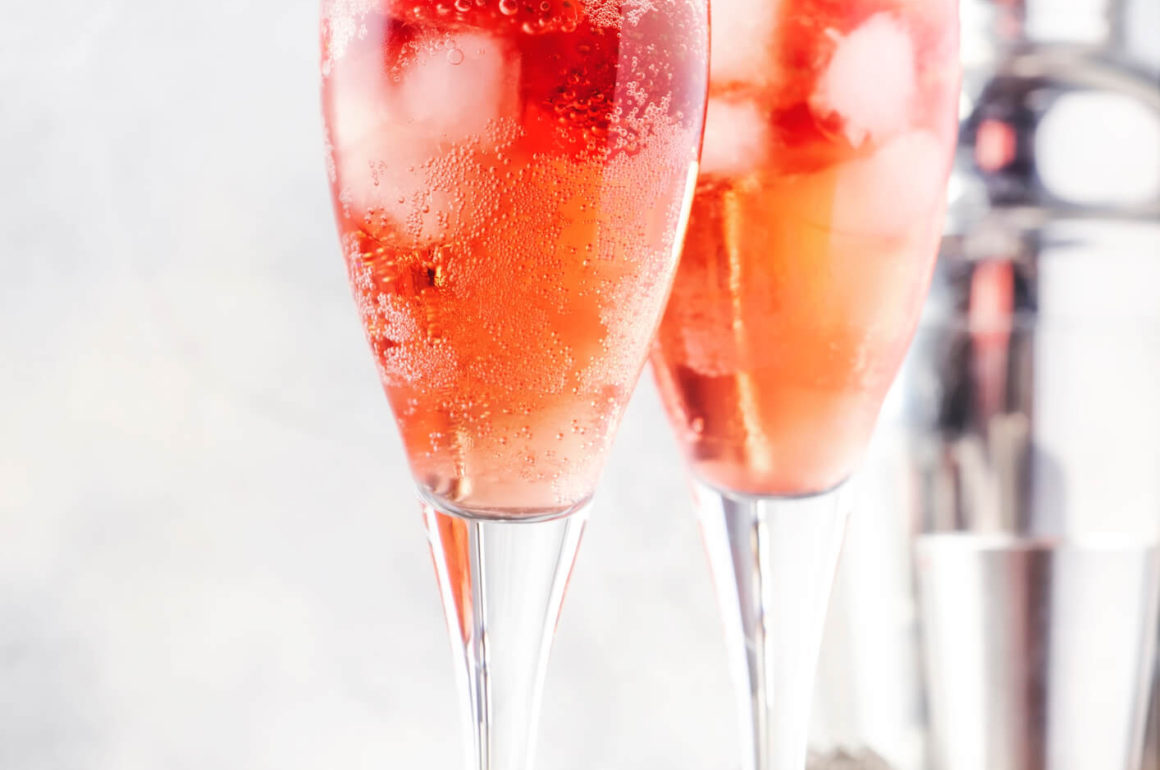 As we rev up to the height of summer, those of us who grow our own fruit will be increasingly busy with harvesting duties. We're already racing slugs to the strawberry patch; the summer raspberry canes are beginning to bend with the weight of fruit; and before you know it we'll have stained fingers from picking blackcurrants and blackberries. 
At times like this we often find ourselves tapping phrases into Google along the lines of 'what to do with a glut of fruit' so as not to waste a single berry. One of our favourite uses for an abundance of fruit is home-made fruit syrups: sweet, thick, sugary liquids that can be used to flavour all manner of drinks and puddings (see below) and are surprisingly quick and easy to make. And it's not just fruit that we use to conjure them up – our herb patch also gets in on the act. 
How Long Do Homemade Fruit Syrups Last?
Because sugar acts as a preservative, syrups are a great way of enjoying home-grown produce long after you've finished picking – you can store your home-made syrups in a sealed, sterilised bottle for up to a year and, once opened, they can be kept in the fridge for around ten days.
How to Make Syrups
How to Make Simple Sugar Syrup
Before we introduce flavours to our syrups, it's worth explaining what a 'simple sugar syrup' is – a common ingredient of cocktails that can needlessly put people off making the cocktail.
It really is simple to make, being just a combination of the same volume of water to weight of white sugar, heated until it dissolves and allowed to cool.
For example, for 250g white sugar you need 250ml water. With flavoured fruit syrups you're simply combining this simple recipe with other ingredients, using any combination of heating, mashing and infusing to extract their flavours. We've picked out two of our favourites, below, but experiment with other flavours for your own sweet concoctions.
How to Make Raspberry Syrup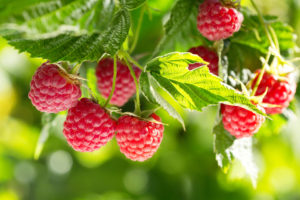 Of all the fruit syrups you can make, raspberry syrup is our number one. The tart fruity flavours seem to work with just about anything, while the vibrant red colour always looks great in a bottle.
Raspberry Syrup Ingredients
250ml water
250g white sugar
A handful of raspberries 
Method
Heat the water in a pan with the sugar and bring to a boil, turn the heat down and stir until the sugar has dissolved. Take off the heat.
Wash the raspberries, add them to the sugar syrup and mash the lot together.
Set aside for around an hour to let all the flavours mingle and merge.
Strain the liquid through a fine mesh strainer into sterilised bottles or jars.
(You can add the remaining raspberry pulp to your next fruity pie)
How to Make Mint Syrup
A splash of mint syrup over a dessert works wonders, especially if that dessert involves chocolate or ice cream.
Mint Syrup Ingredients
250ml water
250g white sugar
A small bunch of mint (roughly 20 fresh mint leaves) 
Method
Add all the ingredients to a pan and heat until it boils, turn the heat down and stir until the sugar has dissolved. Take off the heat.
Allow to cool, cover and set aside for the mint flavours to infuse – an hour minimum, overnight is best.
Strain the liquid through a fine sieve into sterilised bottles or jars.
Top Five Home-grown Syrups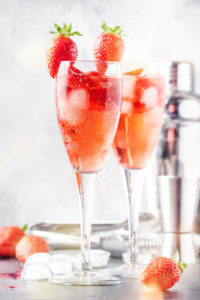 Here are five more of our favourite ingredients for making homemade fruit or herb syrups.
Strawberry: the summeriest of all the fruit syrups.
Rhubarb: more tart fruity flavours, add ginger for spicy warmth.
Blackcurrant: one of the best syrups for turning into drinks.
Lemon verbena: if you like lemon sherbet then you'll love lemon verbena syrup.
Anise hyssop: the leaves from this plant taste like a combination of mint and liquorice, making it an unusual and delicious syrup.
Ten Best Uses for Homemade Fruit and Herb Syrups
Just add water for a simple, refreshing drink.
Just add sparkling water or lemonade for a simple, refreshing sparkling drink.
Just add sparkling wine for a simple, refreshing sparkling boozy drink.
Use in any number of cocktails, experimenting with your own flavour combinations.
Add a few drops to an iced tea.
Pour over pancakes.
Pour over ice cream.
Pour over your breakfast cereal (or stir into hot porridge).
Use in baking when making a pudding.
Use it as a marinade for meat or vegetables and pretend you're a trendy chef.
There you have it – making herb or fruit syrups is simple and a great use of a generous harvest! What other syrups would you like to try? Would you prefer a fruit syrup or a herb syrup? Let us know in the comments below.