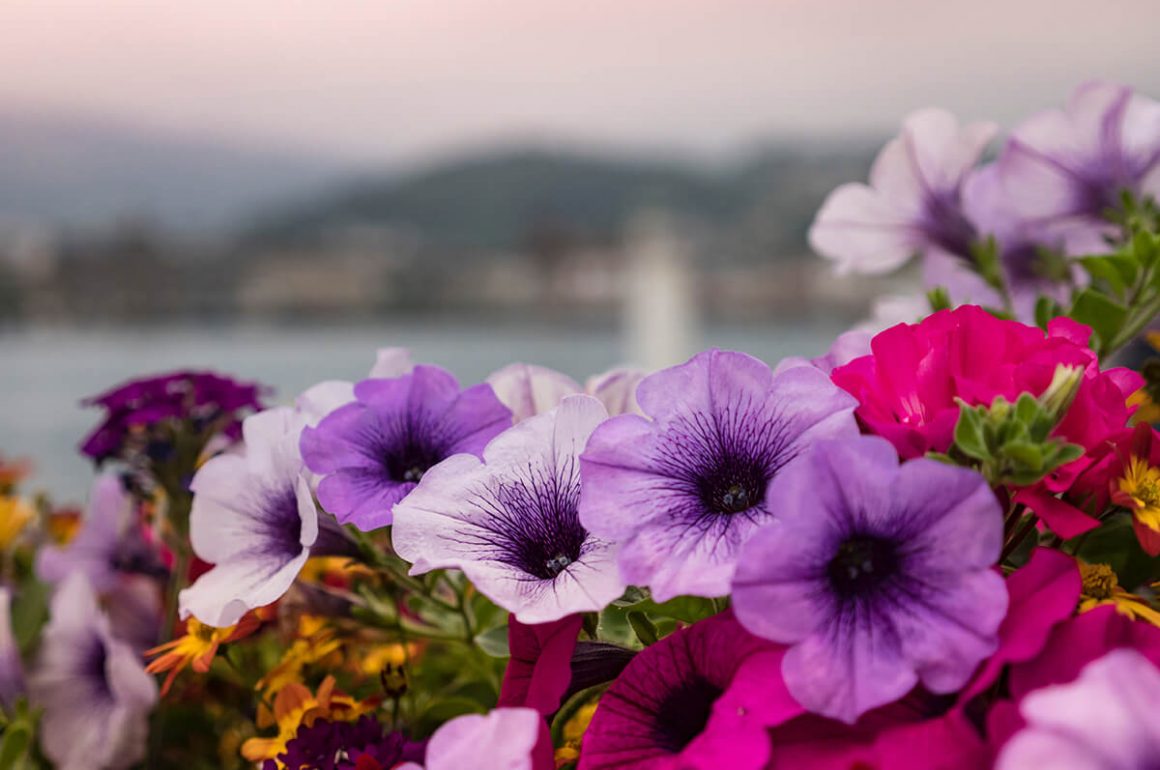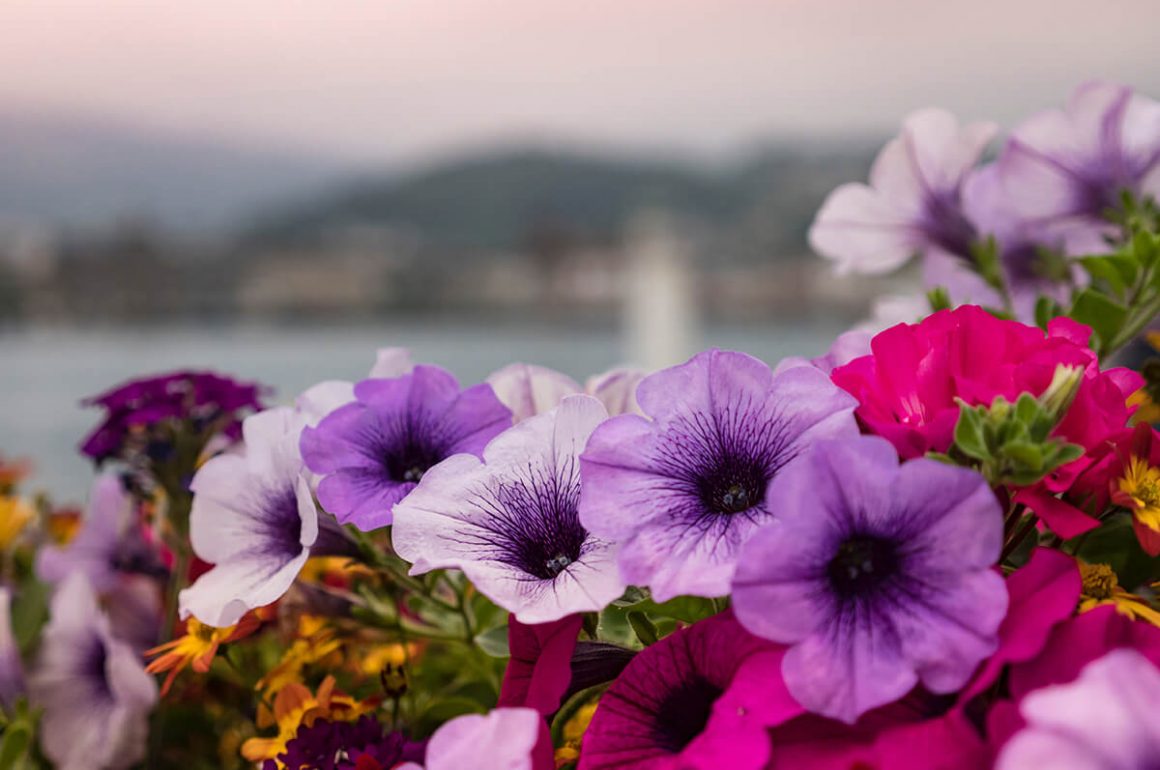 The great thing about summer bedding plants is that there is just so much to choose from. The garden centres are stuffed with an array of brilliant bloomers in all the colours of the rainbow, all sorts of shapes and sizes and to suit all sorts of budgets too. Trouble is, where to start?
If, like me, you have a handful of plant pots, a window box and the odd hanging basket at home, then you can't buy half the garden centre, no matter how much you might want to. My guide to summer bedding plants won't help you with colour schemes, budget or that urge to just buy one more plant. But these are my top performers, the tried-and-tested old faithfuls that I rely on and that will guarantee you good colour all summer long. Just don't forget, these are slightly tender little lovelies so don't take any chances – wait until the last frost has passed before planting them outdoors. Read on to find our best summer bedding plants…
The Mainstays
These are the core summer bedding plants for any garden; the big, flowery beauties that scream summer. They're usually the most expensive too, so you really only want to fork out for a few plants.
Geranium or Pelargonium
The stalwart Geranium (don't be confused with hardy Geraniums – they're completely different) is always a good 'doer'. For a classy look stick to single colours such as white or apple blossom pink and combine with other pastels. Or go for a hot Mediterranean look of brilliant scarlets and hot pinks, perhaps planted in blue glazed pots or even old olive oil tins. Good varieties to look out for include Tango which comes in lots of colours and Cascade varieties for their trailing habit. 
Fuchsia
A summer bedding classic, Fuchsia plants are as blousy and fulsome in flower as an outfit in a period drama, and like them they do have a reputation of being a little dated. But there are few other plants that compete with the sheer exuberance of Annabel, a pink and white confection, or Dollar Princess, hardy Fuchsias with rich purple and red flowers. Pick a hardy variety like Hawkshead with its elegant dainty white flowers and you can plant it in the garden afterwards for a good show in the border for years to come.
Osteospermum
A more modern mainstay, these easy to grow African daisies go well in the contemporary garden, but the more mellow purple and white colours also look great with blousy cottage garden bedding schemes too. For sheer drama, pick one of the brilliant rust-orange osteospermum varieties and plant it alone in a dark glazed pot. Make sure you have them in a sunny spot, though, they need sunshine and plenty of it to perform well.
The Supporting Cast
These are the fillers for your flower pots, hanging baskets and garden borders. They're cheaper and more plentiful to buy, often in multi-packs of single or mixed colours and without them the show wouldn't be half as interesting.
Petunia
Available in a myriad of colours, single, mixed, striped and veined, there is a Petunia flower to go with any colour scheme you fancy. I tend to veer away from the frilly doubles and the more strident striped and spotted forms, preferring the delicate ice blues, pinks and soft yellows. Petunia plants such as Prism Sunshine is a particular favourite of mine as it goes with just about anything and doesn't get drab and brown as the flowers fade like most varieties. For trailing types it's hard to beat the Surfinias too.
Cosmos
Big, bold and undeniably beautiful, I've yet to meet someone who doesn't like Cosmos. I adore them, especially for bedding out en masse and for filling in gaps in the border, where they will keep on flowering their socks off until the autumn frosts. I'm all for popping the shorter forms like Sonata into plant pots along with all sorts of other summer bedding plants. The combination of big, open flowers in those sugary whites and pinks, along with the delicate ferny foliage is pure summer perfection. Look out for single colours like Daydream with bicolour white flushed pink flowers and pure white Purity or stick with sturdy Sonata in pink, white and cranberry shades.
Gazania
Starry sun-lovers, these burnished daisies with their tough foliage are fantastic for those dry, sunny spots where other bedding plants might struggle to establish. It needs to be sunny though, or the pink, yellow and orange Gazania flowers will stay closed up tight. I love the Daybreak series, especially the pinks and whites and Sunburst is a lovely mix of colours. For a bit of zing, look out for Gazania Tiger Stripes with contrasting striped petals that are exuberant without being garish.
The Little Lovelies
Flower pots, hanging baskets and borders all need a bit of a frill, some of those little plants that just soften the edges of the container or border. These three smaller summer bedding plants will add a daintiness to the whole show.
Lobelia
Dainty flowers in clear shades of pale pink, sky blue, deep blue and snowy white, with equally dainty foliage that belies just how robust Lobelia plants are. Cambridge Blue has sky blue flowers and an upright habit while the Cascade series has trailing flowers in shades of blue, pink and white.
Bacopa
I love this cheery little open flower with its leafy green foliage in all sorts of containers. There are double forms but they lack the charm of the single varieties with their pale blue, pink or white flowers. It prefers a moist soil and will cope with some shade which is useful for shadier spots as most summer bedding plants relish the sun.
Alyssum
So scented and so free-flowering, it's almost a crime not to have some sweet Alyssum in your garden – just for the bees alone. It's extremely easy to grow from seed yourself in almost no time at all, so there's no excuse not to have plenty dotted about the garden where it will seed itself freely. You can't go wrong with Carpet of Snow, the classic white form that I first grew as a child.
Best of The Rest 
For brilliant citrus shades, Marigolds are hard to beat, although I prefer the smaller French Marigolds to the huge headed African types. I'm also a sucker for a Snapdragon – really what looks better in garden borders than a good show of tall snapdragons? Personally, I don't usually plant Begonias of any sort but I know there are many that do, particularly because they are so lush and reliable.
There are also several excellent basket plants and brilliant trailing plants, so look out for part 2 of my Summer Bedding Plants series, Brilliant plants for hanging baskets and flower pots.
What are your favourite summer bedding plants in your garden? Share your favourites in the comments.