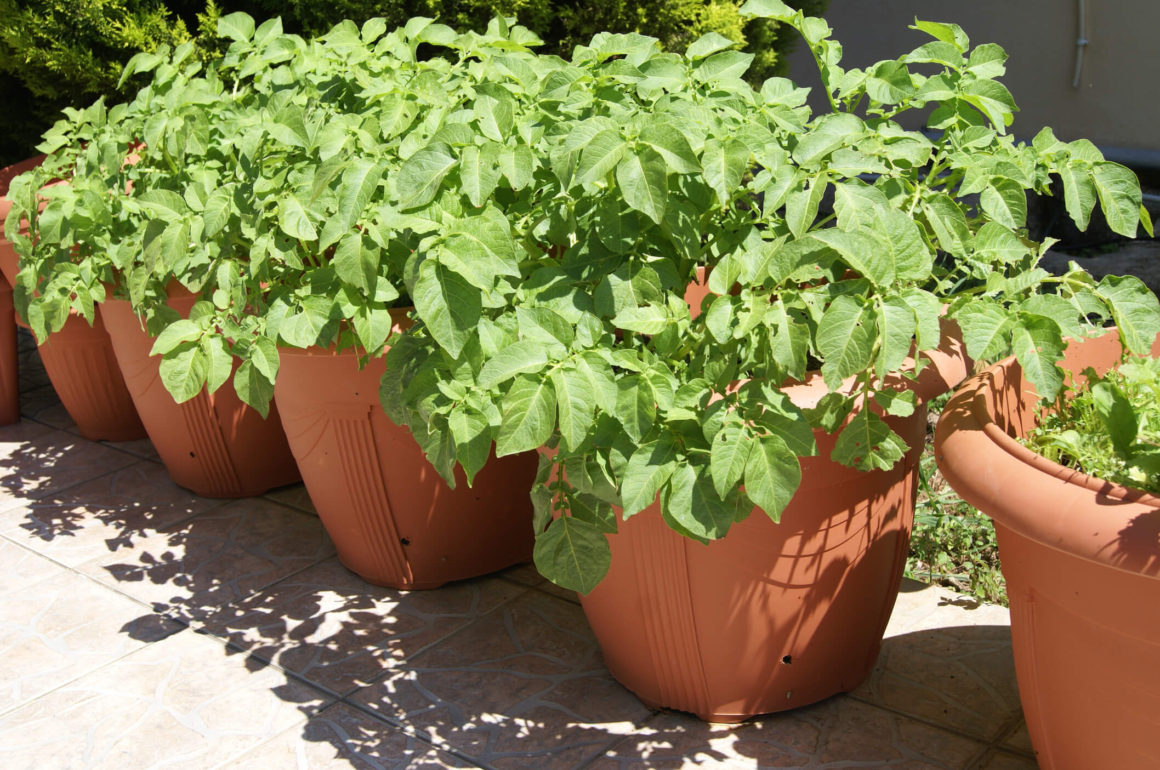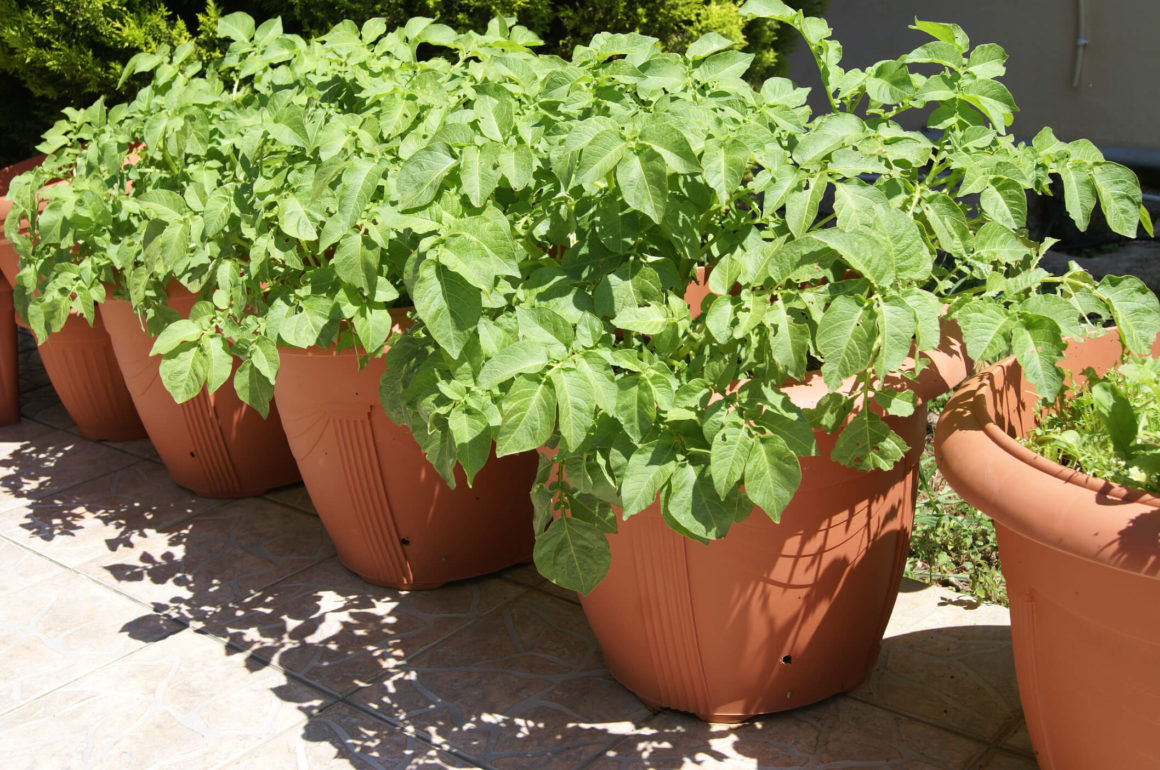 Who doesn't like growing spuds? Potatoes are one of the easiest veg to grow and digging up the hidden harvest is one of the most enjoyable tasks of the year. The only common complaint against growing your own potatoes is "they take up too much space". Although you will need lots of room (or a handy allotment!) if you want to feed on your own potatoes throughout winter if you're simply after a few home-grown meals then you can get away with growing potatoes in containers in your garden.
These days there are numerous spud-growing containers available on the market, but we'd suggest such receptacles are unnecessary as there are plenty of home-made or recyclable alternatives you could use instead. We used to run the 'Great British Spud-Off' competition to determine which was the most successful growing container in the nation and we've listed a few of our favourite entries below, but for anyone considering potting up their potatoes, here are a few basics to get you underway…
The best size for your potato growing container 
Obviously the bigger the container you have, the more potatoes you'll be able to grow, but you can get a decent harvest from relatively small pots – a regular household bucket is probably the minimum you want to aim for. And remember, a good depth is as important as girth.
Pot prep
So long as your pot is able to hold soil and potatoes without breaking or decomposing it will do the job. All you need to do is make sure it has drainage holes to allow excess water to escape.
Planting potatoes
Some people like to prepare potatoes for action by 'chitting' them first – allowing a few shoots to grow before plunging them into the compost – but it's a stage you can do away with if you like (particularly with container growing). When you plant them is dictated by the type of potato you have. The general guide for when to plant and start growing potatoes is:
First earlies (such as Maris Bard or Swift potatoes) should be planted around late March;
Second earlies (such as Charlotte or Anya potatoes) should be planted in the first half of April;
Maincrops (such as King Edwards or Maris Pipers) should be planted in late April.
We've been known to be a little late on these stages and have got away with it, so don't fret too much if you have other plans during those brief windows of time.
To plant in a container, fill the base with around 10cm compost (spuds like a good compost). If you've got a very deep container you could aid drainage by first covering the base with bits of broken pots or polystyrene. Place the potatoes with their eyes (the bits the shoots will grow from) poking up and space them out well – if you've got a small pot don't be tempted to crowd them with lots of spuds, two or three will suffice. Then cover with another 10cm compost and wait.
Growing on
As green leaves emerge from the surface of the compost, cover them up with more compost. Keep doing this until you reach the top of the pot. They'll need regular watering as the compost will dry out quicker than it would if planting directly in the ground, and you could consider giving them a feed later in the season (check your local garden centre for the numerous options available).
Harvesting
Potatoes are ready to harvest after the plants have flowered, but that doesn't mean they'll be at their maximum size, so dip your hand into the soil and try to find a spud or two: if they feel the size you would expect from your chosen variety then empty the container and reap the rewards, otherwise leave them in for a few more weeks (but make sure later varieties are harvested before the first frost strikes).
DIY potato growing container ideas
As mentioned, our Great British Spud Off Competition generated a number of ideas for containers to grow your potatoes in. Here are a few worth trying….
Plastic bags and sacks
So long as it's tough enough, a large plastic bag or hessian sack will do the trick. Builders rubble sacks and IKEA bags are especially good. Or for a full-circle effect, reuse a large potato sack.
Bricks
Bricks stacked in a circular or square shape can become a feature of your garden design.
Dustbin
Perhaps the ultimate custom-built container. Big and deep, all you need to do is pepper it with drainage holes. Pedal bins, buckets and old fermenting tubs have also been used successfully.
Palettes
If you're the kind of person who likes a good excuse to whip out a saw and drill, then palettes can be quickly transformed into sturdy potato-growing containers.
Let us know how you get on with your potato-growing efforts in the comments!