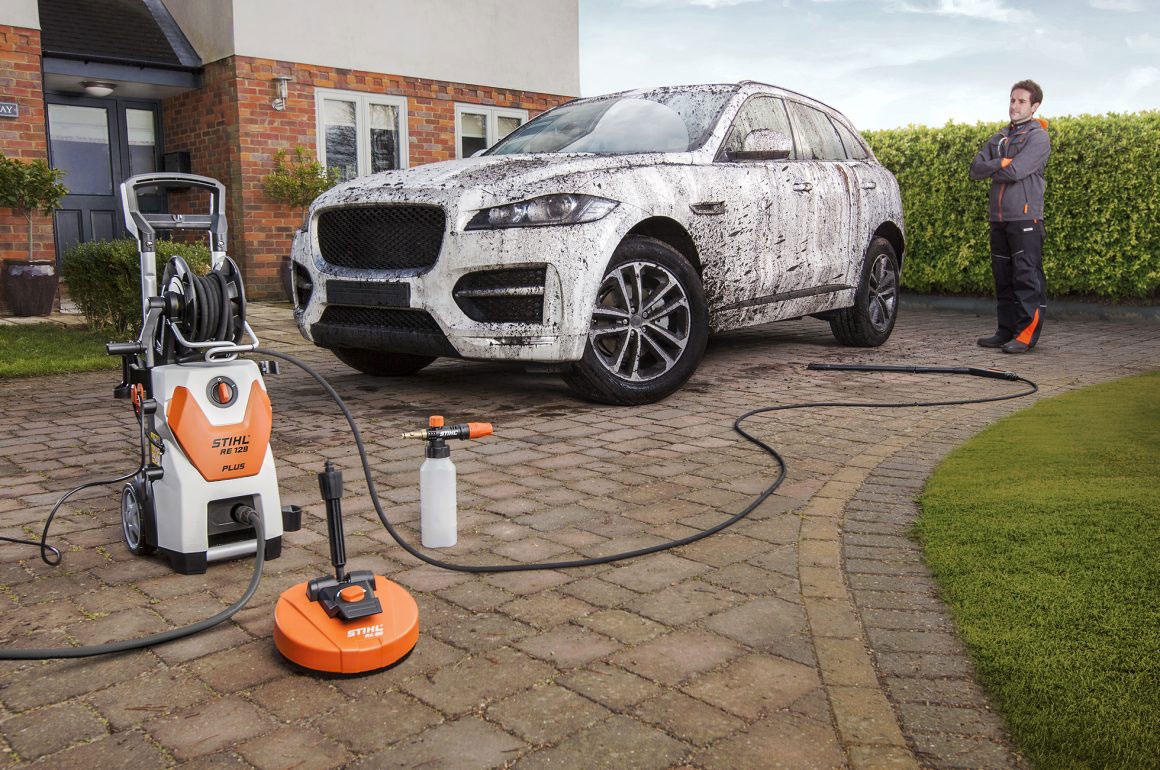 The rain, grit and mud at this time of year makes it near-impossible to keep anything clean! Every car on the road, as well as every patio, wall and piece of furniture in the garden tends to be covered in a stubborn layer of dirt and grime, ruining their appearance and potentially causing damage as well.
It's time to up the pressure!
STIHL high pressure cleaners cut through dirt without causing damage and without the need to scrub away for hours with a sponge and some soapy water. And with a range of accessories available, such as long-handled lances and pressure brushes, the spring clean will be a breeze!
With a 3-year domestic warranty across the range, along with handy features such as clips for accessories and telescopic handles, a pressure washer from STIHL is designed to be extremely easy to use.
From the smaller garden companion the RE 88, all the way up to the mighty RE 143 PLUS, the STIHL range is supported by a suite of cleaning agents, including a car shampoo, universal cleaner and special cleaner for stone, wood and concrete. It can be a one-stop shop to improving the appearance of your driveway, car or garden patio.
To find out which is the perfect pressure washer for you, take a trip to your local STIHL dealer, where they'll be happy to help with expert tips and advice.