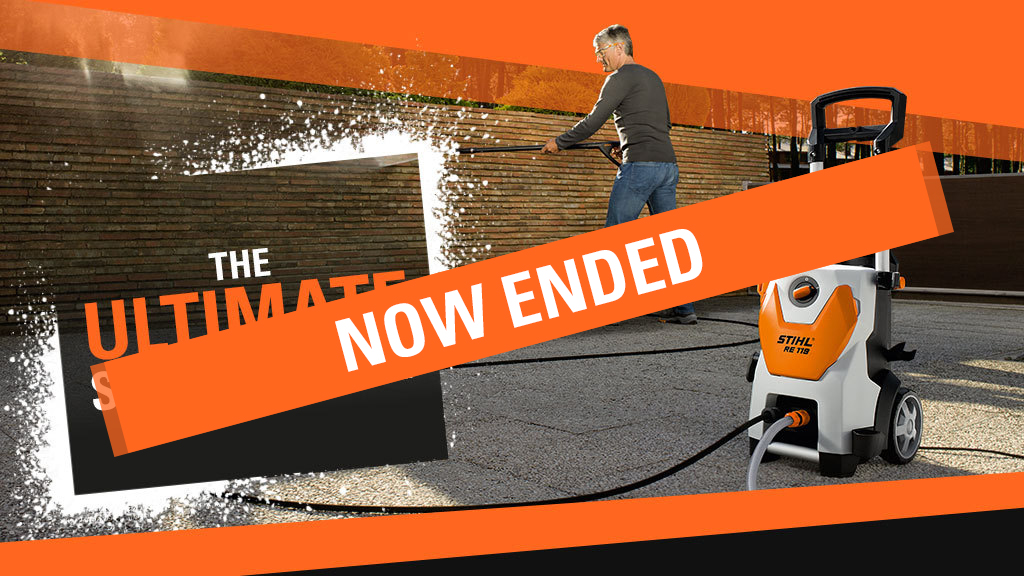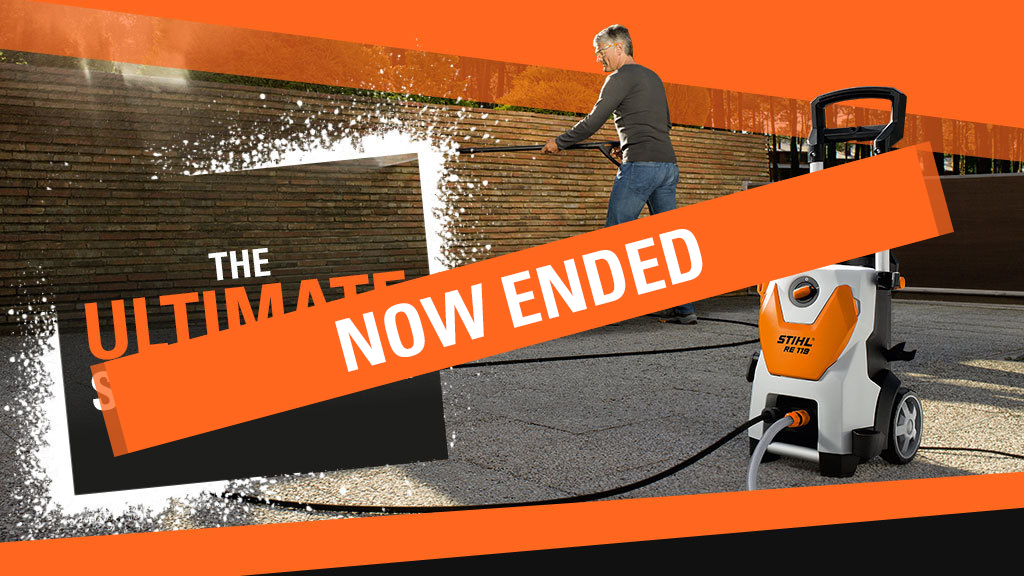 The 2019 Pressure Washer Promo has now ended.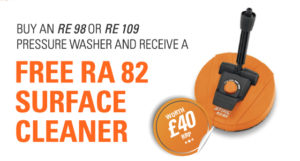 Right now, the 2019 Ultimate Spring Clean pressure washer promotion is available at your local dealer.  If you buy an RE 98 or RE 109 now, you will receive a free RA 82 surface cleaner, worth £40, which is ideal for cleaning large flat areas such as patios.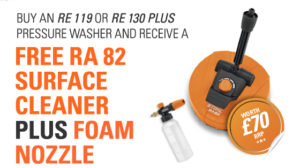 Or if you need a pressure washer suitable for larger properties and gardens, choose from an RE 119 or RE 130 PLUS and get £70 worth of free accessories: the RA 82 surface cleaner plus a foam nozzle. The foam nozzle is great for using when washing your car as the foam sticks to the surface lifting the dirt off in no time at all!
Visit your nearest STIHL dealer today to get expert advice and receive your free accessories with selected STIHL pressure washers.
The rain, grit, and mud at this time of year makes it near-impossible to keep anything clean! Every car on the road, as well as every patio, wall, and piece of furniture in the garden tend to be covered in a stubborn layer of dirt and grime, ruining their appearance and potentially causing damage as well.
It's time to up the pressure!
STIHL high pressure washers cut through dirt without causing damage and without the need to scrub away for hours with a sponge and some soapy water. And with a range of accessories available, such as long-handled lances and pressure brushes, the spring clean will be a breeze!
With a 3-year domestic warranty across the range, along with handy features such as clips for accessories and telescopic handles, a pressure washer from STIHL is designed to be extremely easy to use.
From the smaller garden companion the RE 88, all the way up to the mighty RE 143 PLUS, the STIHL range is supported by a suite of cleaning agents, including a car shampoo, universal cleaner and special cleaner for stone, wood, and concrete. It can be a one-stop shop to improving the appearance of your driveway, car or garden patio.