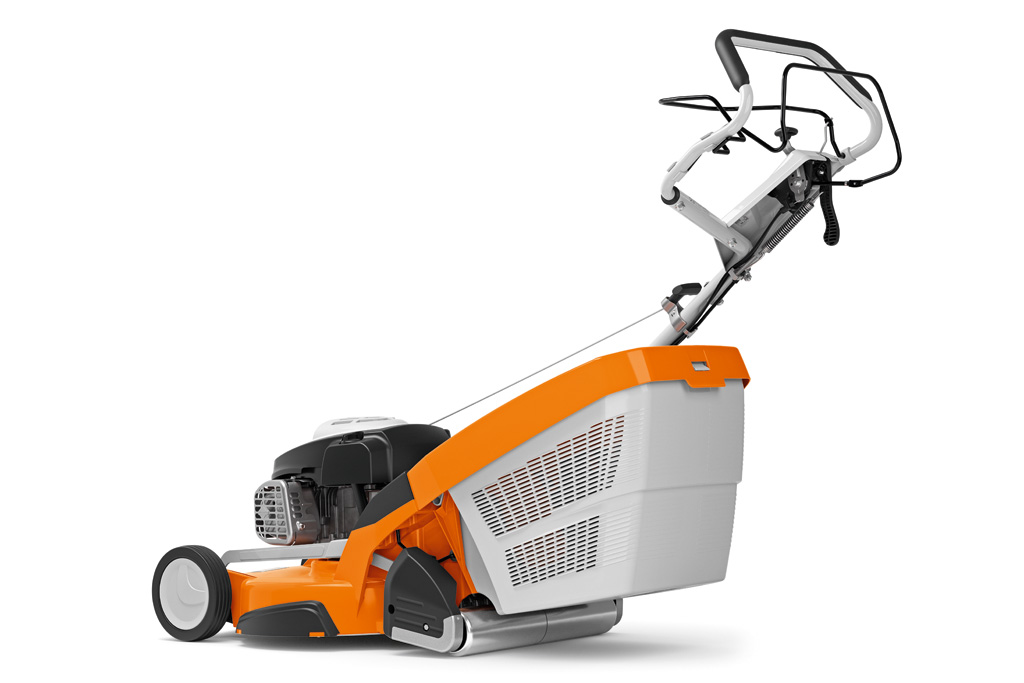 STIHL has expanded its range of robust, dedicated professional mowers with the introduction of the RM 655 RS rear roller lawn mower, ideal for grounds and garden maintenance jobs in Great Britain.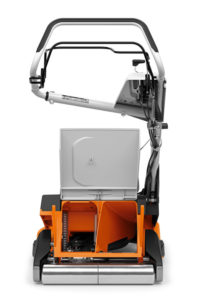 The new mower features a single speed, driven rear roller which provides a great quality striping effect as well as making manoeuvring around borders easier, so it's less likely that a wheel will drop into the flowerbed and scalp the edges.  The rear roller features high quality bearings and stainless steel build for longevity – and has been designed, built and tested specifically for the GB market.
The mono-handlebar has a soft grip so it's comfortable to use and is easily adjustable to three different heights without tools, so you can find the best setting for you. You can also easily access the grass catcher box, or fold it over for easy and compact storage and transport in a van.
Designed with ease of use in mind, the powerful Briggs and Stratton engine is simple to start thanks to its auto-choke, and provides plenty of power to tackle the toughest mowing jobs. The high-lift blade and aerodynamic housing produces a strong air current that efficiently lifts the grass, cuts it straight and blows the grass cuttings into the grass catcher box, so that all 70 litres of the box can be used. Its two-part design makes it easy to open and empty, and it also has an integrated level indicator which drops down when it's full so you know exactly when you to empty it.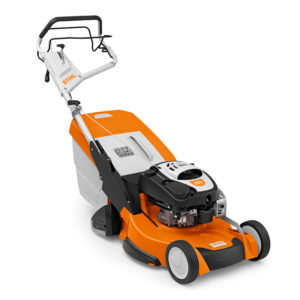 The Blade Brake Clutch (BBC) mechanism means that the blade can be stopped when the mower is stationary, so the grass catcher box can be emptied whilst leaving the engine running, or the blade can be stopped so the mower can be easily moved from area to area, with the robust single speed drive. The BBC also provides crankshaft protection in case the mower blade accidentally hits an unwanted object on the mowing area.
The single height adjustment means that you can quickly and easily find the cutting height you need. And it's sprung-loaded too so the mower is effectively weightless when adjusting the height – so there's much less strain for you!
The design of the 6 Series lawn mowers gives easy access to working parts, such as drive belts, cables and pulleys, to make maintenance easier and keeping mower down-time to a minimum.
The RM 655 RS is fitted with high traction wheels with high quality ball bearings for long life and low resistance. Replaceable bumper strips protect the mower when using it next to walls and obstacles too, helping to economically maintain your lawn mower's professional appearance.
The RM 655 RS is available from STIHL's network of Pro grounds care dealers across Great Britain. Visit one today to find out more.