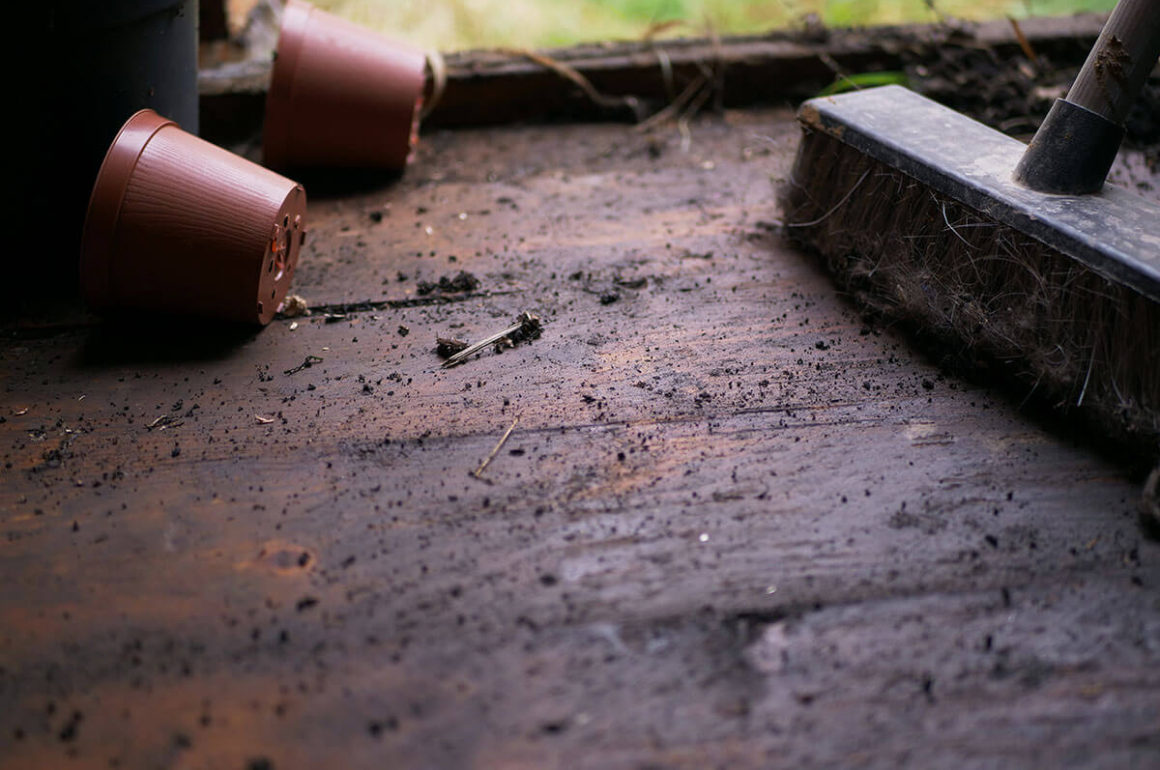 Besides pruning, chopping down dead stuff and fending off allotment predators wishing to poach our precious sprouts, we'll be spending the next few days giving our poor shed a bit of TLC.
Garden sheds are a bit exposed during winter but you can help it survive the season by showing it some love now. Here are five steps to help get your shed ready for winter.
1. A Nice New Coat of Paint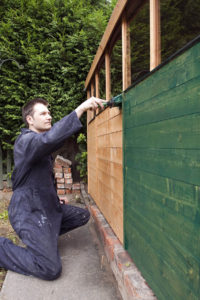 Our garden shed has taken a bit of a battering recently thanks to some biblical downpours sweeping in from the South West and is overdue a few coats of paint to help protect it from further winter storms. The hops that have been growing up and over have died down, so now is the perfect time to deploy the paintbrush. Before splashing the paint around, put dust sheets at the base and cover any surrounding plants to protect them. Water-based paints are best for the environment and tend to dry quite quickly, but don't be fooled by manufacturers' claims of 'one coat coverage'. For proper protection you'll need to apply two coats of paint minimum, so choose a day that promises fine weather before starting.
2. Seed Check
To prevent rodents from using your garden shed as an AirBNB over the festive period, make sure you throw out any seed packets that may have gone past their use by date. Seal viable packets in tight containers. Tins and large jam jars are your best bet, but if you do choose something made of plastic, make sure its walls are thick; rodents have sharp teeth and can be very determined, especially if the prize is a seedy snack.
3. Keeping Your Shed Clean
Help your garden tools fend off the cold and damp by giving them a good clean with a stiff brush and soapy water. Make sure you dry tools thoroughly and apply a generous helping of linseed oil to wooden handles. Finally, a squirt of oil on blades and prongs will help protect them from rust. If you've got any snips or garden shears that need sharpening, now is a good time to seek out your whetstone, or you could try the STIHL 3-in-1 sharpening tool which can be used to sharpen knives, scissors and secateurs.
4. Secure Your Shed
Allotments can be lonely places during the cold winter months, and the combination of unattended sheds and dark nights can lead to dark deeds conducted by ne'er-do-wells looking for things to thieve. Consider fitting a hasp and staple lock in addition to the standard mortice lock on your allotment shed and refit your shed door hinges with tamper-proof screws. Fit sheets of cardboard over the inside of your shed window to prevent felons peering inside to recon the contents, although we wouldn't recommend keeping anything of value inside in the first place. Read more on how to secure your shed in our dedicated blog post.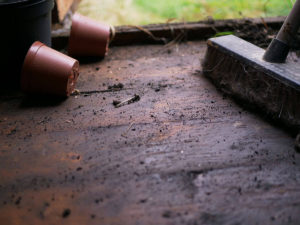 5. Floor to the Fore
If it's anything like ours, the floor of your shed is most probably sporting a muddy underlay topped with a filthy carpet of plant-based detritus. Grab a stiff brush and give the floor a good old scrub, paying particular attention to the corners and strip near the door threshold. Use a dustpan and brush for a finishing flourish.
Tidy shed, tidy mind!
Do you have any tips for getting your shed ready for winter? Let us know in the comments.