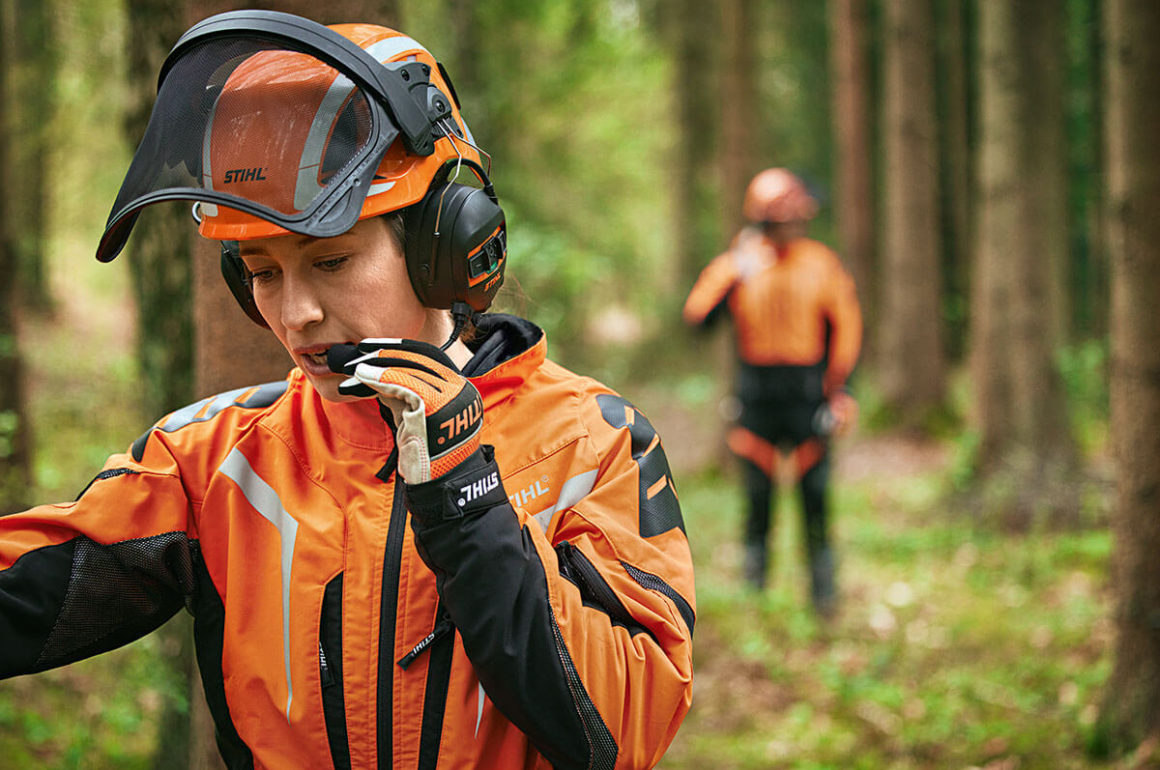 We know that arborist and forestry jobs are incredibly tough on you and tough on your tools. But we've got a few key accessories to help make your working lives easier. Whether it's simpler chainsaw maintenance, quicker cutting time or clearer communication with your team, these arb and forestry accessories are must-haves.
STIHL MS Care Kits
Launching in December 2022 are our STIHL MS care kits. Available in a small or large version, these care kits consist of STIHL Varioclean ECO cleaning spray and a brush, which can also be used to clean the chainsaw bar groove and oil pick-up hole. The PLUS version includes a microfibre wash bag that can be used for wiping down the tool, but also doubles up as a zipped holder for a HD2 airfilter, typically fitted to our professional chainsaws. Simply pop the HD 2 airfilter into the washbag and put it in the washing machine with your chainsaw trousers!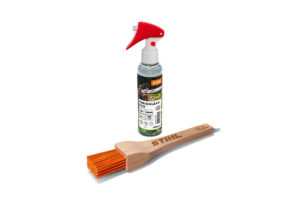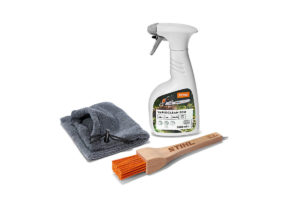 STIHL Hexa Chain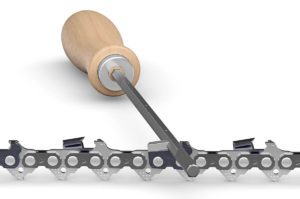 Want to give your forestry chainsaw a new lease of life? Then look no further than our Hexa upgrade kits or new Hexa chain loops and file.  The new STIHL Hexa chain has a hexagonal (instead of round) cutting shape and gives 10% faster cutting performance and simpler sharpening. And because the angle of the cutter is less acute, it holds its edge for longer too. Hexa chain loops can be bought separately, but the kits with the file and 2 Hexa chains are better value than buying all the items separately.
STIHL Advance ProCOM
Our smartest hearing protection to date, STIHL ADVANCE ProCOM connects up to 16 users across vast distances with market-leading technnology that makes communication simple. Simply turn the ProCOM headsets on and they automatically connect together. Each headset can then be up to 600m apart, as they each operate as a signal repeater. STIHL ProCOM headsets can connect to another device such as a phone or walkie talkie via Bluetooth and also have a built-in ambient mode. Just turn ambient mode on and you can hear the outside world as if you didn't have ear defenders on. When a chainsaw revs up nearby, they then automatically stop playing the sounds from the outside world into your ears, except your colleagues voices from other ProCOM sets so you can communicate without interruption knowing that your ears are properly protected too.
STIHL Stump Vice
Simple but effective, our handy stump vice is ideal to help sharpen your chainsaw chain in the forest or on a job. Simply tap the vice into a stump and secure your bar in it. It will hold your chainsaw bar firm so that you can sharpen the chain without the chainsaw moving around.
STIHL 2-in-1 EASYFILE
Why not make sharpening your chainsaw chain on the job, or back at the workshop even simpler? Whilst more experienced chainsaw users may prefer to use a manual file and depth gauge, our 2-in-1 EASYFILE sharpens the cutting tooth and files down the depth gauge at the same time, shortening sharpening times and making sure it is filed to the correct 30 degree angles for the standard chainsaw chain. It's really handy if you hit something in the wood, touch the ground or just need to sharpen the chain up quickly. After all, a sharp chain makes for more efficient cutting, improving battery longevity or fuel economy.
Light O4 Chainsaw Bars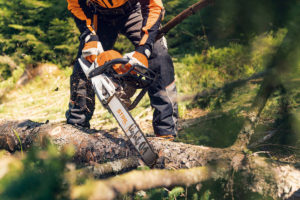 You may have seen these fitted as standard equipment to the latest STIHL MS 261 C-M, but the new 1.3mm gauge Light 04 chainsaw bar and 26RS chainsaw chain fitted to the MS 261 has a slimmer cutting tooth which gives up to 20% faster cutting performance. The contour of the guide bar makes it better for plunge cutting too. It's a simple upgrade to make sure you get the best from your MS 261 C-M chainsaw. Just make sure you combine this with the new 1.3mm RS PRO chain as the previous RS chain is 1.6mm gauge.
STIHL Forestry Hand Tools
STIHL make a whole host of great tools to make lifting and dragging timber much simpler. Whether in the forest or in a customer garden or estate, moving timber can be one of the toughest parts of the job, so tools like our hand lifting tongs are a great option! They grab the timber so you just have to focus on pulling up, rather than grappling with the log and getting underneath it. The STIHL drag hook does exactly what it sounds like it should – simply hook the sharp end into the timber and you can manoeuvre or drag it to where it needs to be.
STIHL Connected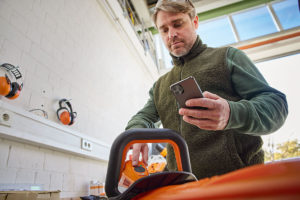 Keeping on top of maintenance of your tool fleet can be much simpler with STIHL Connected. Consisting of a STIHL smart connector, the STIHL Connected App and STIHL Connected Portal, this fleet management system logs hours on the tool so it lets you know when maintenance is due. It can even be used on non-STIHL tools where you simply add in a service schedule you want to stick to. It's really simple to set up, helps you keep an eye on your entire fleet in a matter of seconds, tells you when tools are in and out of service, allows you to book a service with your nearest or preferred dealer and keeps a full record of all your fleet maintenance. Plus when it comes to replacing machinery, it can track how much a tool has actually been used so you know if it needs replacing like for like, or if another model would be a better fit for your team. 
Which of our arborist or forestry accessories do you think would make your working life easier? Let us know in the comments below.