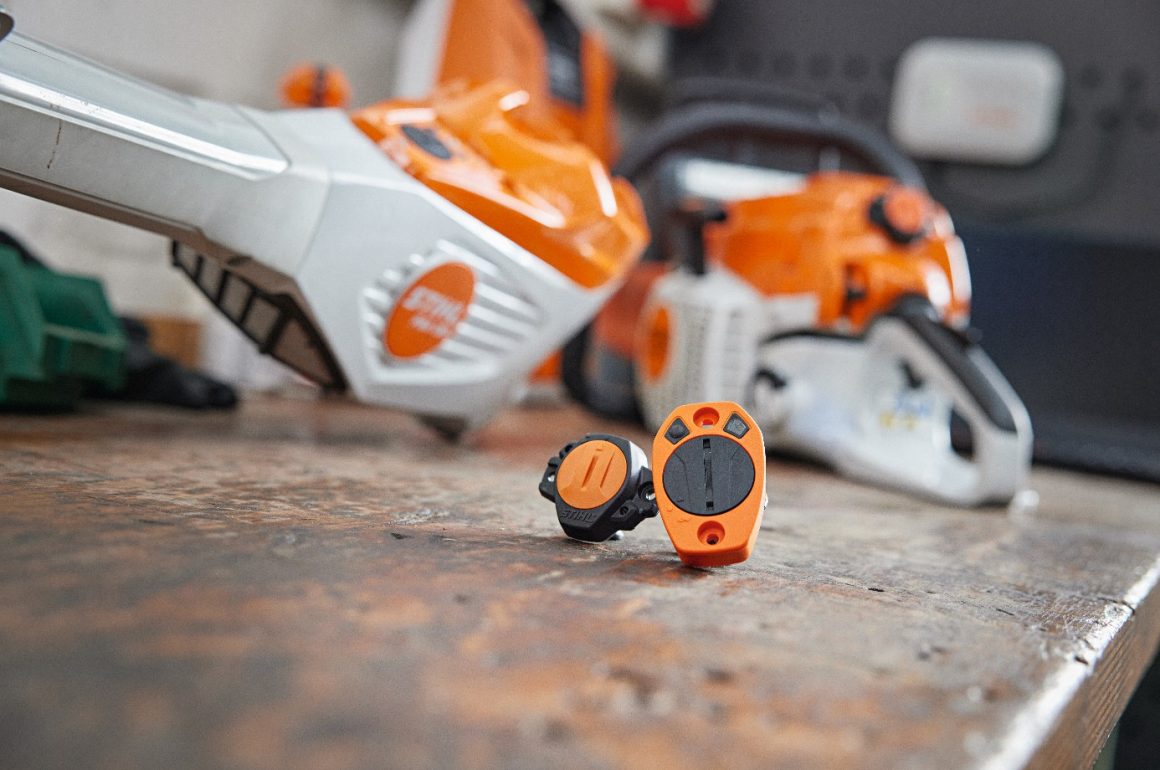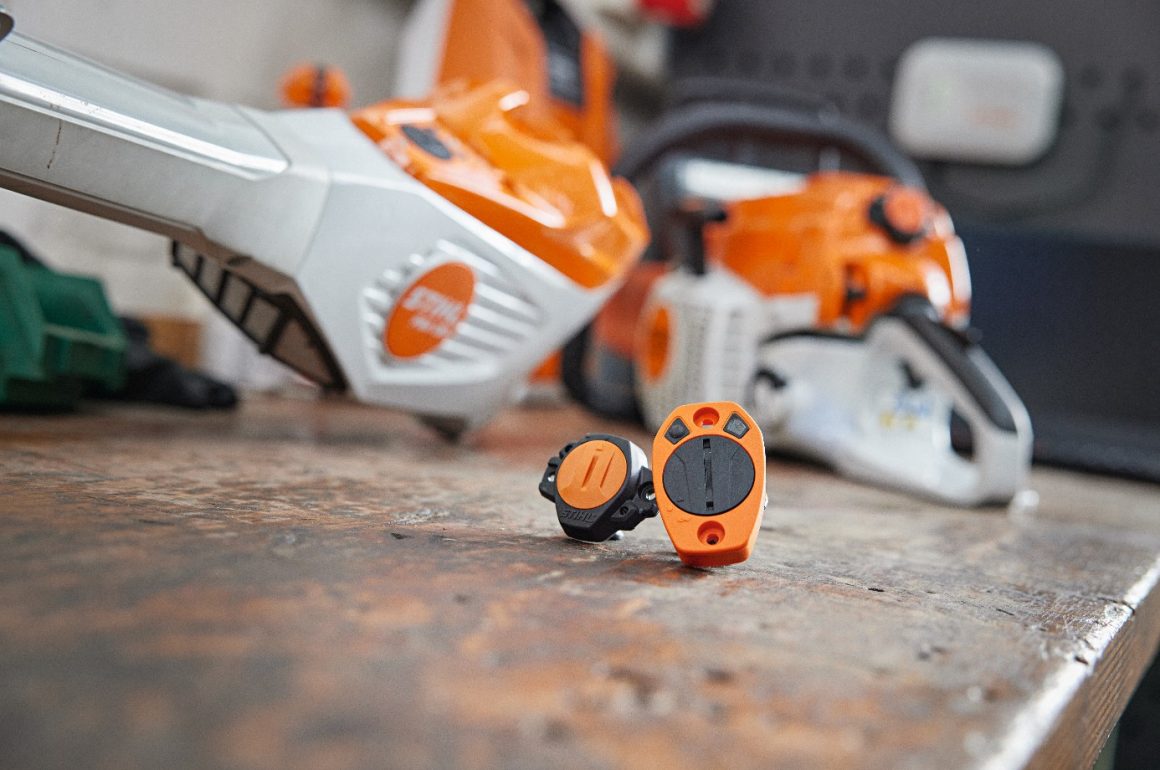 STIHL Connected is an intuitive system for recording machinery run time and managing the maintenance of your cordless and petrol tools. It consists of a STIHL smart connector that transmits the runtime data via Bluetooth to your smartphone, and then on to the STIHL Portal via the phone's Wifi or 4G signal. We've previously written blogs covering the workings and benefits of Connected in detail, so if you're new to Connected we recommend reading these as an introduction. In today's blog, we'll explain how STIHL Connected can be setup effectively on a larger scale, for example in large teams working across large areas.
Step 1: Setup an Account
It's recommended that the fleet manager or owner creates an account before any employees. The same login details are used to access the Connected app and the STIHL Connected Portal.
Step 2: Add Employees
If you aren't the primary user of the tools, it's advisable to register your employees on the Connected Portal. There is no limit to the number of employees you can register. Once registered, each employee will receive an email link asking them to complete the setup of their Connected account.
If the employee already has their own Connected account, you will need to register them using a different email address to the one already in use. If they do not have another email address available, it may be necessary to delete the existing account on the Connected app.
It is advisable to setup as many employees as possible, as this broadens the number of devices each STIHL connector can link via Bluetooth with. For example if 3 employees are working together all day, number 1 may have their Bluetooth turned off accidentally; number 2 may run out of phone battery charge during the day; but number 3 will still be able to link to the Connectors and collect the data in real-time.
It's possible to edit the permissions of each employee to control what they may change. If you'd only like the team leader to mark maintenance as complete, this is entirely possible.
If no registered employee is within 10m of the tool while in use, the connector will offload the runtime data on the next connection (runtime is stored and not lost). Although if this connection is irregular, the fleet manager may not have the most up-to-date information.
Step 3: Add Machines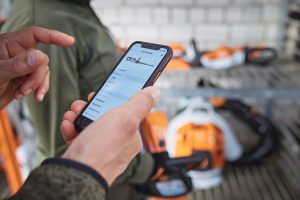 Any employee can add a machine and setup a smart connector. For example, employee #1 adds a STIHL MS 261 C-M and sets up the connector. Employee #2 will also see the MS 261 C-M appear in their Connected app. Even if employee #1 is on holiday, employee #2 will be able to connect to the MS 261 C-M petrol chainsaw and collect the runtime data.
It's not just STIHL machines that can be added; any third-party petrol or cordless tool that produces an electrical signal can be setup. Bespoke maintenance schedules can be created in the Connected Portal too.
Please be aware that if you set a Connector on a personal machine, this will be visible to all employees! If you'd like to keep work and home life separate, just set up a second account using a different email address to register personal tools.
The quickest and easiest way to add tools is by scanning the barcode, as this will automatically populate the machine data and serial number.
Step 4: Add Dealer
It's possible to give your dealer visibility of each tool, streamlining servicing and providing their workshop plenty of information to repair tools effectively. In the STIHL app or Portal, select the dealer you'd like to share information with and agree to share the data with them.
Step 5: Customise Maintenance Schedules to Suit
Maintenance schedules for third party machines can be setup easily in the STIHL Portal. Maintenance tasks for STIHL machines are setup automatically, but the level of detail can be adjusted depending on whether visual inspections are required, or just core maintenance.


Step 6: Assign Teams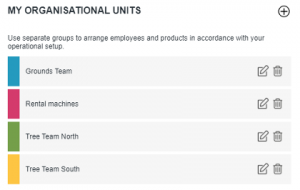 For larger companies with a large fleet of tools, each employee having visibility of every machine may be unnecessary and convoluted. Employees and machines can be assigned to teams and filtered accordingly. This means the grounds team at location A do not have to scroll through the Arborist team's machines at location B. Teams can be assigned based on location, job roles or any metric relevant to the business at hand.
STIHL Connected Frequently Asked Questions
Can I control which machines are visible to certain employees?
No. All employees registered under the same account will be able see all machines in the fleet. As mentioned above, you can assign employees to teams to make it easier for them to see the tools that are relevant to their roles.
Can I control which employees can edit information / mark maintenance as completed?
Yes. Permissions can be edited in the employee page of the STIHL Connected Portal of the main account.
All my employees have the STIHL Connected app setup, but the information isn't updating. Why is this?
If the Connected app is not used regularly it may log out or become inactive. Re-open the app and ensure Bluetooth is turned on. Make sure the Connector battery has charge – the app will indicate the charge level.