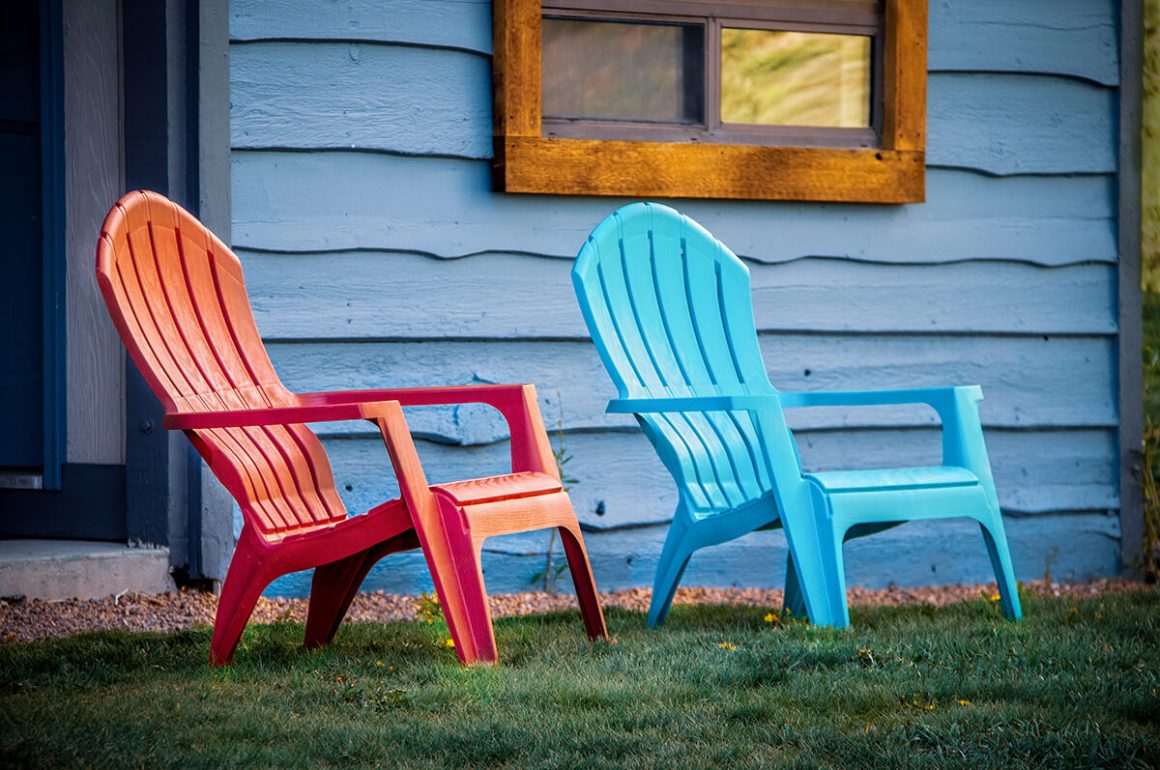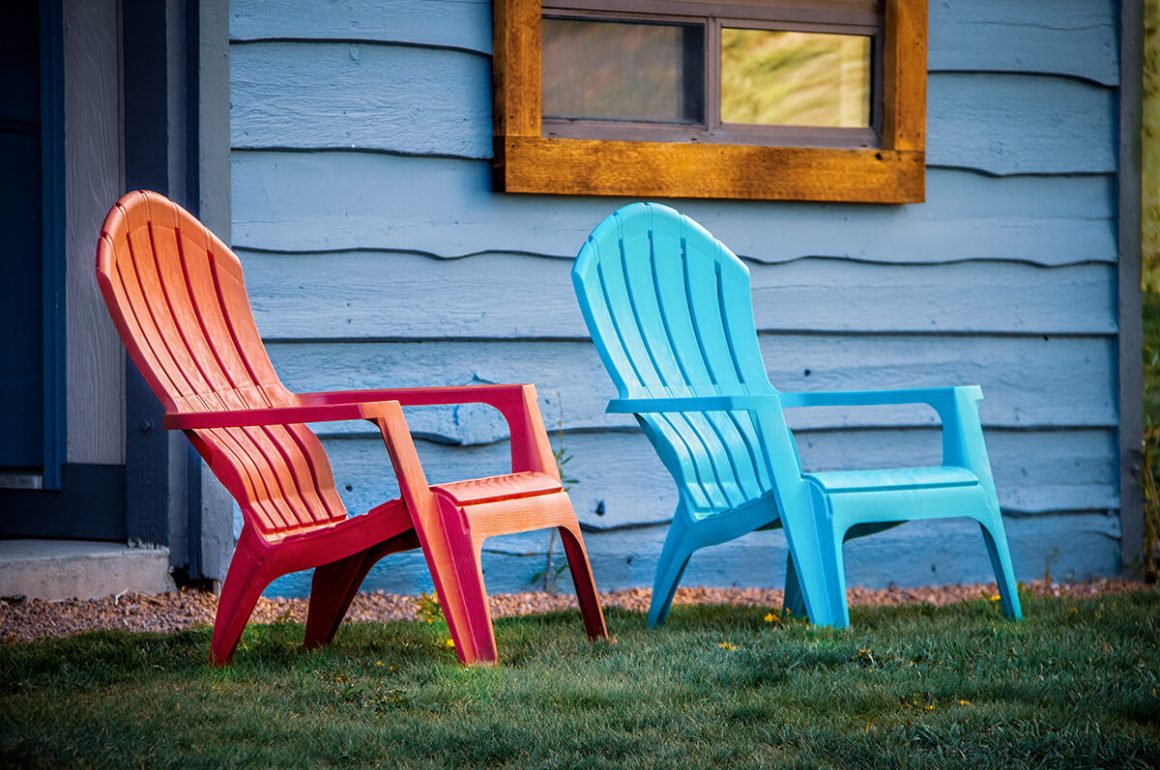 If you're planning on using your garden for al fresco dining, socialising or simply relaxing, then some quality outdoor garden furniture is worth investing in. From simple benches, to full dining and sofa sets, there's a vast range of products available. When looking for the best buy for your garden you'll soon realise they all come in a wide range of materials too.
Each of these materials has its pros and cons, from weather hardiness to value for money, so it's useful to get a broad idea of what materials might be best suited for you to narrow down the field. We've put together this guide to some of the most common materials you'll find and what to consider when buying garden furniture.
Aluminium Garden Furniture
This lightweight metal is ideal for garden furniture. Designers love it because they can work it into all manner of contemporary styles, and gardeners love it because it's affordable and lasts a lifetime. When buying aluminium outdoor furniture, make sure it's solidly built with no weakness at the joints, and check that it's powder coated for maximum weather protection.
Pros
Good for stylish, contemporary designs
One of the cheaper materials around
Weatherproof and lasts a long time
Lightweight
Cons
Some cheaper pieces can be a bit too light in blustery conditions
Can deteriorate quickly if damaged
Rattan Garden Furniture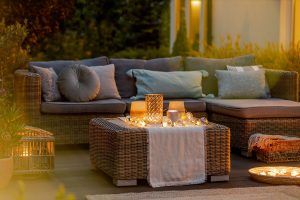 Rattan is a climbing plant grown in the tropical regions of Asia, Africa and Australia that produces canes which can be woven together to make furniture (if you're wondering what the difference is between wicker and rattan, then wicker is the name given to the woven style and can be made from rattan, bamboo and other plants). Look for garden furniture with a strong, tight weave and you'll have a durable, natural product that should last a long time. Synthetic rattan is also available, which often lasts longer but doesn't have the same environmental advantages of natural rattan.H2:"
Pros
A natural product with natural looks
Strong and durable
Lighter than wood
Cons
Natural rattan weaves can come apart so may not be as long-lasting
Fairly expensive
Wrought Iron Garden Furniture
If you're after a traditional, decorative look to your garden, and want your furniture to be strong and reliable, then wrought iron garden furniture is hard to beat. Skilfully crafted ironmongery can have the kind of intricate decoration that fits perfectly within most gardens, giving them a look of timeless quality. Provided you look after it, wrought iron patio furniture will remain in good condition for an age.
Pros
Strong and sturdy
Intricate designs
Long-lasting
Universal appeal for all gardens
Cons
Expensive
Can be heavy to move around
Needs some maintenance to prevent rust
Stainless Steel Garden Furniture
Much like wrought iron, stainless steel produces strong and durable garden furniture. There are various grades of steel available, with the higher grades offering better protection against the weather, but coming at a higher price tag. You'll also find powder coated steel, which again increases the lifespan of the garden furniture, although in all instances you should keep an eye out for signs of rust and, ideally, keep the patio furniture protected during the winter months. It's well suited to all types of design, from traditional to modern, but does conduct heat so make sure any seating has some sort of fabric covering to prevent burning bare limbs when using.
Pros
Strong and durable
Design flexibility
Lasts a long time if well looked after
Cons
Can be expensive
Not totally weather resistant
Can get hot under the summer sun
Plastic Garden Furniture
If you're on a tight budget then you might consider plastic garden furniture. Besides being cheap, it won't suffer from rust or rot and you'll be able to choose from a wide range of shapes, styles and colours – including designs that mimic some of the more expensive materials. However, despite plastic's reputation for lasting a long time, it can degrade quickly, with colours fading and it being more prone to damage than other materials. It may be useful for a cheap, quick garden fix but it does have a greater negative environmental impact.
Pros
Cheap
Lightweight
Lots of colourful and fun designs available
Cons
Degrades quickly and prone to damage
Too lightweight in adverse weather
Not sustainable
Wooden Garden Furniture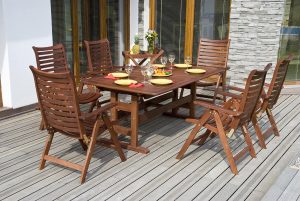 Our favourite choice for garden furniture, wood has the most natural look and the most natural feel. There are numerous types of wood that can be used, each with their own pros and cons, as well as their own look, with oak, cedar and pine being among the most popular. But perhaps the best of the lot is teak – a strong hardwood that keeps its shape over time and resists rot for longer than other woods. If you want to maintain wooden garden furniture in tip top condition then it'll need more maintenance than most other materials, but we think that for the natural appeal wood possesses it's well worth the effort.
Pros
Natural look and feel
Good value options available
Recyclable
Strong and long-lasting if well maintained
Cons
Needs regular looking after to keep in good condition
Cheaper woods can crack or warp out of shape
What garden furniture will you choose? Let us know in the comments below.