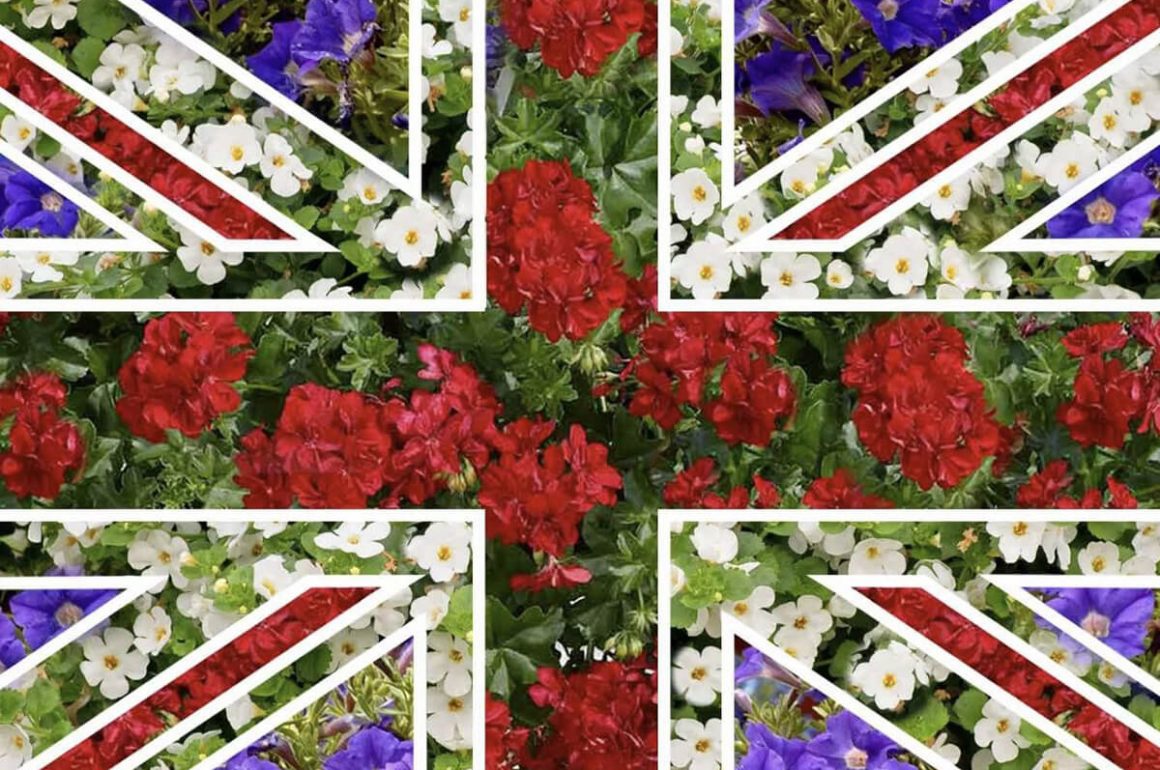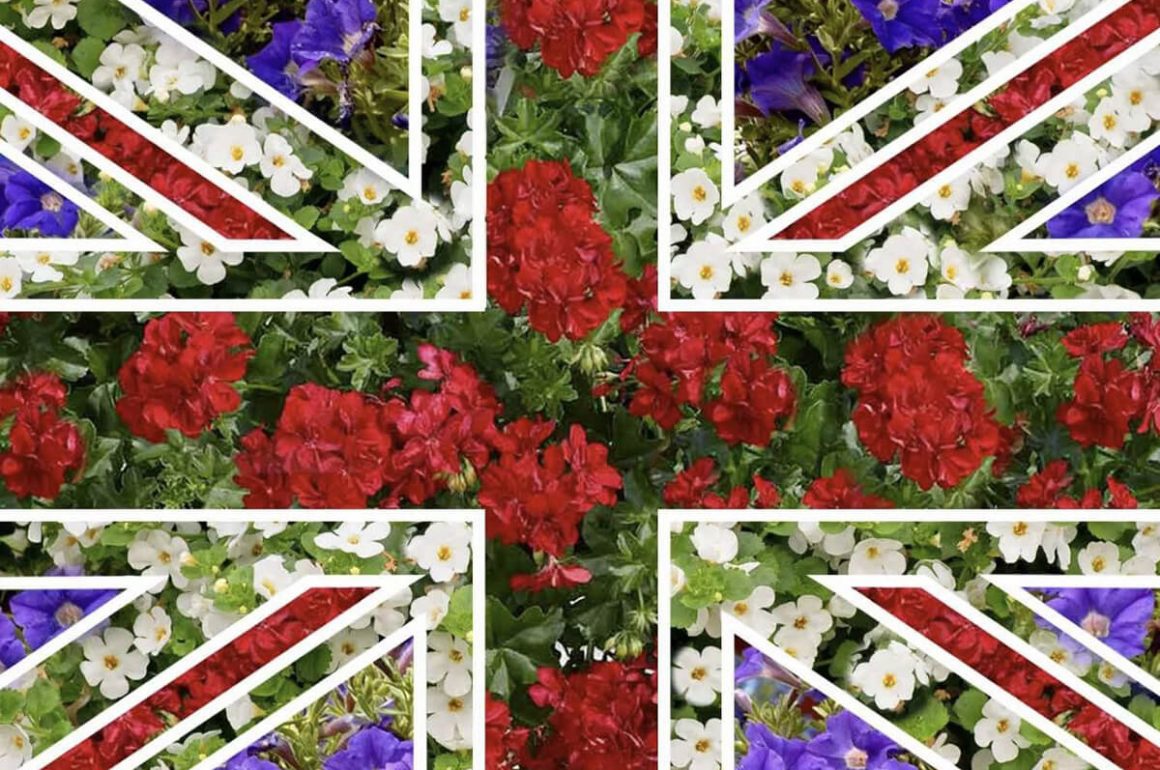 There's a right royal long bank holiday weekend of celebrations just around the corner – and weather permitting, it's on track to be a corker for gardening. Thursday 2nd and Friday 3rd June have been designated as special bank holidays to honour the Queen's Platinum Jubilee, with street parties and celebrations planned across the UK to mark Her Majesty's 70 years on the throne.
With bunting going up and barbecues dusted down, gardens will be looking ship-shape for patriotic parties and gatherings. There's still a window of opportunity to plant royal-themed flower displays – we'll show you how – but first we're taking a look at the royal family's favourite flowers. Why not add these regal blooms to your garden borders in time for the Platinum Jubilee?
The Queen – Lily of the Valley Flower
Despite being presented with thousands of bouquets of cut flowers over her long reign, the Queen's favourite flower is an enchanting, low-growing, spreading perennial – the Lily of the Valley (Convallaria majalis).
Blooms of Lily of the Valley held a prominent position in Her Majesty's coronation bouquet on 2nd June 1953. The flower, which symbolises happiness, has taken pride of place in floral displays at Buckingham Palace over the years.
Admired for its nodding, bell-shaped white flowers which fill the air with perfume in spring, Lily of the Valley brings a touch of woodland magic to shady areas, where it forms a fantastic ground cover.
Provided that Lilly of the Valley plants can get their roots down into moist soil, they'll thrive with minimal interference, although congested clumps benefit from being lifted and divided every few years. The Royal Horticultural Society has also issued its seal of approval, crowning Lily of the Valley with an RHS Award of Garden Merit (AGM) – an accolade that's bestowed on plants with superb garden performance.
The Prince of Wales – Delphinium Flower
Heir to the throne and passionate organic gardener Prince Charles chose delphiniums, the king of cottage garden plants, to be crowned as his favourite flower.
Towering purple, pink and blue flower spikes of this old-fashioned garden staple grace the flower borders of the Prince's Sundial Garden at Highgrove, his private residence in Gloucestershire. It is reported that delphiniums evoke images of Edwardian watercolours in the Prince's mind.
The Prince, a champion of eco-friendly gardening, might have singled out the delphinium flower for its ability to attract bees, making these giant blooms a must for wildlife-friendly areas. They look sublime when cut for the vase, too.
Delphiniums love moist, well-drained soil in full sun, while regular feeding with a high potash fertiliser works wonders at encouraging blooms fit for royalty. Tall delphiniums may need staking to prevent wind damage, while cutting stems back after flowering can encourage another flush of flowers.
More Royals Reveal Their Favourite Blooms…
Camilla, Duchess of Cornwall highlights Alchemilla mollis, better known as the Lady's Mantle, as her favourite flower. This clump-forming herbaceous perennial is, however, predominantly grown for foliage, because its light-green leaves with scalloped edges make brilliant ground cover and look delightful when droplets of rainfall sit on the surface of the leaves. Thriving in sun or part-shade, Lady's Mantle plants bear large sprays packed with masses of tiny yellow flowers from midsummer.
The Earl and Countess of Wessex have singled out azaleas as their favourite blooms. Often smaller than the stately flowers of rhododendrons, these woodland-style shrubs put on a magnificent springtime display, as long as they're grown in acid soil.
Cottage-style favourite, the sweet pea, is being hailed as the Duchess of Gloucestershire's most-loved flower. In order to get sweet peas into bloom for Jubilee celebrations, it's best to buy young plants from garden centres now, and grow sweet peas up an obelisk or trellis. They'll reward with an abundance of classic, often fragrant flowers to cut for the vase.
Plant a Rose for the Platinum Jubilee
If you're keen to plant a new rose to celebrate the Queen's Platinum Jubilee, there's a host of regal roses at nurseries and garden centres to whet your appetite.
'Elizabeth' is new for 2022 – a majestic rose bred by David Austin Roses with pale pink/apricot flowers. Named in honour of the Queen, this large English shrub type looks set to prove popular with its sweet, old-fashioned rose perfume. Elizabeth rose plants are expected to become available from this summer.
Harkness roses has taken the wraps off its 'Platinum Jubilee' rose – a strongly fragrant bush type with large, gentle pink blooms that pack a punch in garden borders, as well as on patios.
The 'Royal Jubilee' rose, which was actually launched in 2012, is a classic English shrub rose from David Austin Roses, with deep-pink, chalice-shaped blooms. Flowers fill the air with fruity fragrance, which even has hints of blackcurrant!
Another winner from David Austin is the 'William and Catherine' rose, named in 2011 to celebrate the marriage of Prince William and the Duchess of Cambridge. This medium-sized English shrub rose bears a profusion of white, shallowly cupped flowers all summer, emitting a myrrh fragrance.
Create a Royal Riot of Colour in Your Garden!
Garden hanging baskets and window boxes to the ready – it's time to plant a patriotic splash of colour ahead of the Queen's Platinum Jubilee.
With the countdown to the long bank holiday weekend under way, young plant suppliers are offering plug plant collections that celebrate the best of British.
Marshalls Garden has selected Ivy Leaf Geranium 'Sunflair Paula Red', Surfinia Petunia 'Sky Blue' and Bacopa 'MegaCopa White', along with other regal bedding favourites, for its Platinum Jubilee Hanging Basket Collection.
The Royal Horticultural Society unveiled its Jubilee Container Collection, sold via RHS Plants. This triple collection of verbena includes 'Enchantment White', 'Showboat Burgundy' and 'Showboat Dark Violet' – ensuring that patio pots look fit for royalty.
Thompson & Morgan's Verbena 'Union Jack Mixed' features a similar collection of patriotic verbenas for garden hanging baskets, patio containers and window boxes. Of course, gardeners who are feeling ambitious can simply use red, white and blue combinations of geranium, salvia, verbena, bacopa and petunia to plant up a Union Flag in their flower borders.
And Finally… Plant a Tree for the Platinum Jubilee
Everyone is being invited to plant a tree in their garden to mark the Platinum Jubilee, as part of the Queen's Green Canopy tree-planting campaign.
Because trees are best settled into the ground between autumn and early spring, gardeners are being urged to wait until October to get planting. Physical and virtual commemorative plaques will be available to mark the occasion. Go to www.queensgreencanopy.org for details of how to get involved.