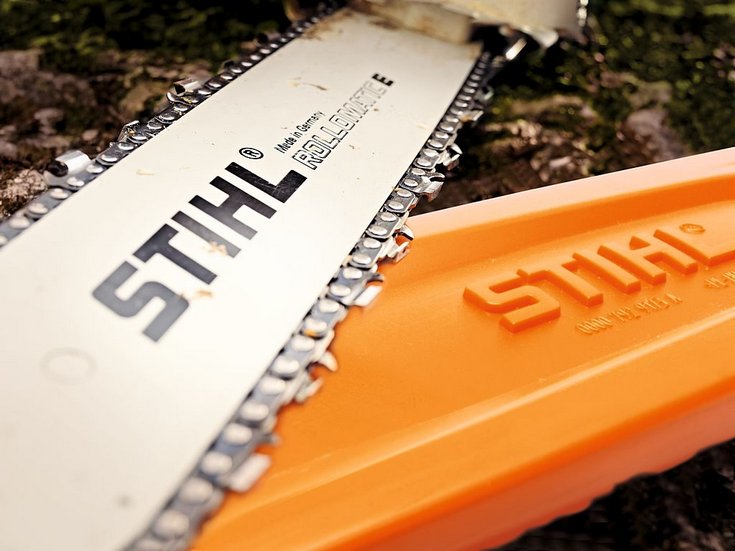 We know that everyone loves a bargain, but if something looks too good to be true then it usually is.  And that is often the case when it comes to STIHL tools being offered for sale on auction sites or at car boot sales, for example.
Unfortunately, we know that there are counterfeit STIHL garden tools available from all sorts of unreputable sources. But take care, the lower prices you might pay for fake STIHL tools usually mean less quality and more importantly, reduced safety.
Authentic STIHL tools go through rigorous testing and must meet strict safety standards. Electric, cordless and petrol tools manufactured at STIHL factories can also be relied upon to be the quality you have come to expect from STIHL.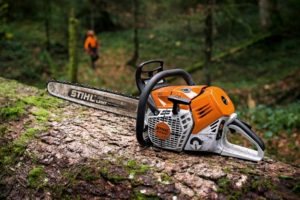 As counterfeit machines are produced very cheaply, they can quickly break down and it's unlikely that genuine STIHL spare parts will fit them so they cannot be repaired. More of a concern though is that safety devices could be completely missing. The hand guard for the automatic chain brake was found to be broken on a counterfeit chainsaw that we came across recently.
The fake tools are usually designed to look like the original STIHL products and given the same model name. Our familiar orange and light grey colour scheme is used and a STIHL logo might even be stamped on the tool.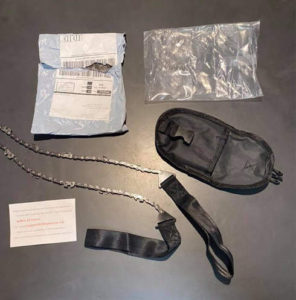 Sometimes though, online sellers will just use the STIHL name to sell a product that is nothing like the original. This happened when we launched the STIHL GTA 26 cordless garden pruner in 2020. A flood of fake adverts appeared on social media offering the GTA 26 battery-powered pruner at an extremely low price, but when the products actually arrived, they bore no resemblance to the tool. Instead, they were just saw chains with two fabric handles attached!
Talking of saw chains, it's not just our products that are copied. We have also seen imitation saw chains, chainsaw guide bars and other accessories too.
Here at STIHL, we only sell our products exclusively through our network of STIHL Approved Dealers. You can find your nearest STIHL dealer here and these should be your first port of call if you are looking to buy a STIHL product. That way, you can be sure that you are getting STIHL quality, as well as the right back-up for servicing and maintenance. STIHL dealers are not allowed to sell through auction sites, such as eBay or on Amazon either so if you do see STIHL products on these sites, they are highly unlikely to be genuine.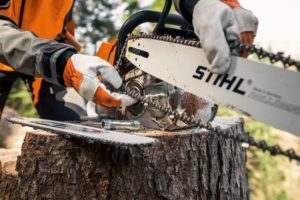 We are of course aware that second-hand STIHL products are sometimes available for sale too, and they won't all be counterfeit versions. But do look closely at the products before you buy. We have seen plenty of fake versions with STIHL spelt slightly wrong (STHIL or STILL!) or with no model name on them at all.
If you are in any doubt, you can always ask for the serial number of the STIHL machine and check with our Customer Services team to see if it is a real serial number. This can help with machines you suspect might be stolen too, as owners can let us know about stolen tools and we can add a note to our serial number database.
If a new product is offered for sale anywhere other than from a STIHL Approved Dealer, we urge you to be cautious. You not only run the risk of receiving a product of lower quality, but you also risk your own safety. Instead, take advantage of the advice given to you by STIHL experts at over 700 dealers across Great Britain.