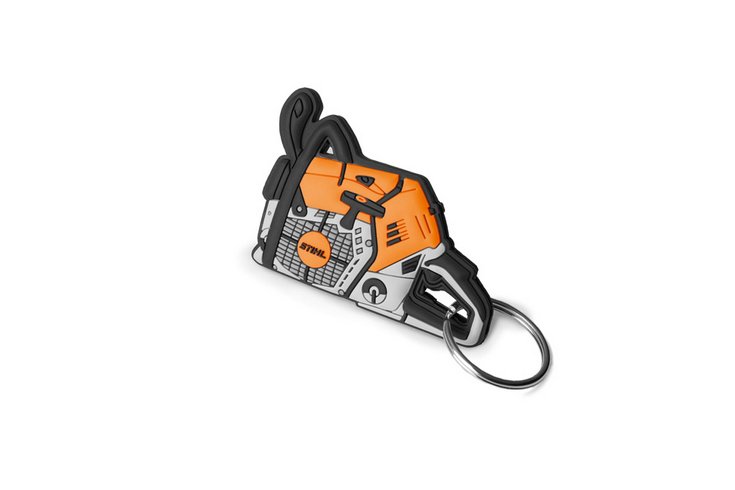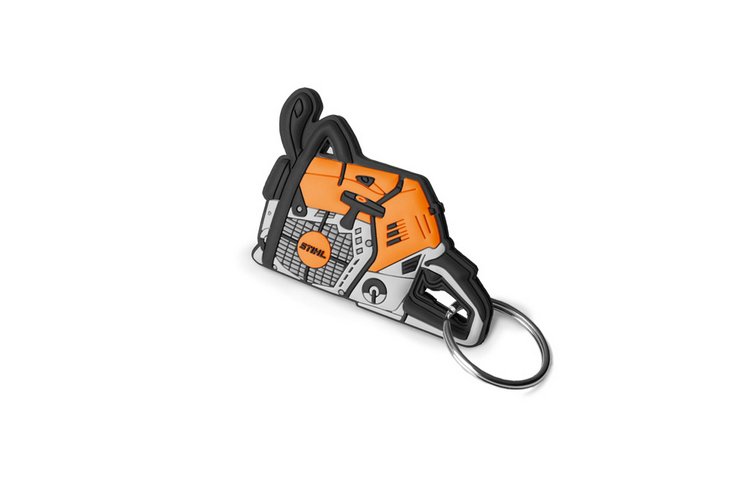 When you think of STIHL, you might automatically think of power tools. But that's not all we make! Beyond our expansive range of battery and petrol-powered products and accessories, we also have a line-up full of fun gifts, toys and clothing.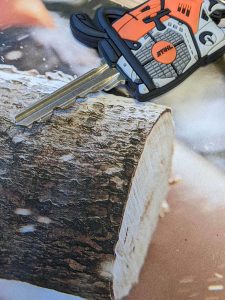 New for 2022 are a whole bunch of accessories for STIHL and gardening fans alike, and here's a round-up of our top 5 accessories for the year.
The New STIHL Key Cover
Sad you can't take the world's first fuel injection chainsaw with you at all times? The new STIHL MS 500i keyring cover means you're never far away from a reminder of its class leading power to weight ratio and cutting performance. Plus, you'll never need to fumble your way through your keys again; its bright orange design will help you get straight to the right key in 0.25 seconds – as fast as the real MS 500i chainsaw takes to accelerate to 62mph chain speed!
Rubber Duck
It's the bath accessory you never knew you needed – the STIHL chainsaw-toting rubber duck! It certainly caused a stir on social media when we shared a picture of it recently, and at 8cm high, this dinky duck is the perfect way to show your love of STIHL!
The STIHL MS 500i Toy Chainsaw for Kids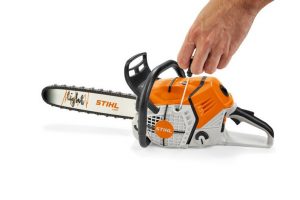 New for 2022 is an eagerly awaited update to the hugely popular STIHL chainsaw toy. This edition mimics the MS 500i injection petrol chainsaw. The new STIHL MS 500i toy chainsaw comes with a moving, interchangeable child-friendly chain, a LED battery level indicator and working noise (which can be adjusted!) the MS 500i will create hours of fun for your little forester. Pair it with some kid's work gloves and a children's toy helmet and they can be just like you!
STIHL TIMBERSPORTS® Ear Defenders for Children
Protecting children's hearing is really important, so our kids ear defenders offer SNR 29 protection to EN 352 standard. Whether at a gig or watching the STIHL TIMBERSPORTS® championships, these soft, well-padded ear defenders are perfect to keep their ears protected. They're also available in an adult version too.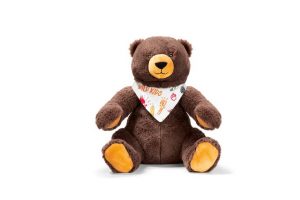 BEAR Toy
Last but by no means least, the bear plush toy is the latest in a line of collectible STIHL soft toys. With a "wild kids", it's perfect for children (although we know a few adults who have one too!).
Get your hands on the latest STIHL merchandise at your nearest STIHL Approved Dealer.