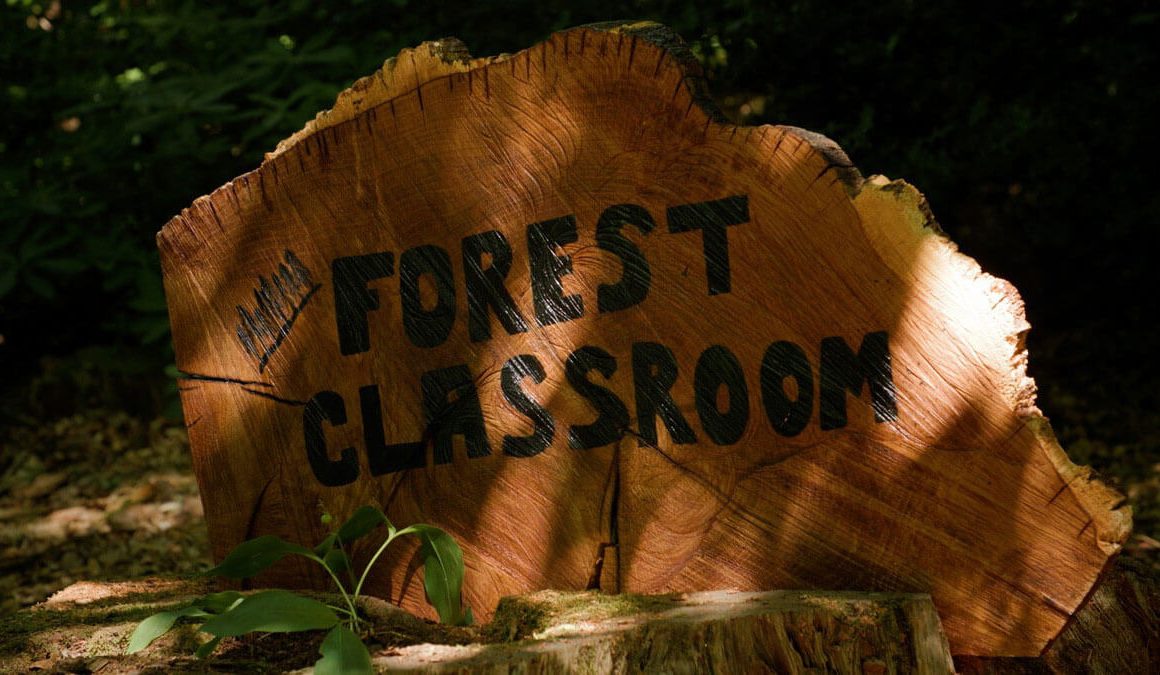 Here at STIHL Great Britain, we are passionate about supporting local causes and our latest project has been something that the STIHL team could really get stuck into.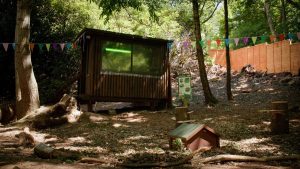 Carwarden House Community School caters for children with additional learning needs. Based close to STIHL Great Britain's HQ, we originally visited in early 2022 to discuss the possibility of offering some work experience to students. This has since been implemented and we have been delighted to have two Carwarden students working with us in May and June.
Whilst at the school, we were also given a tour of the grounds and it became clear that their existing outdoor forest classroom needed some work. Surrounded by woodland, the area had a lot of potential, but it was hugely overgrown. A badger hide in the grounds had become unsafe and therefore unusable and there was no storage for coats, bags or equipment either.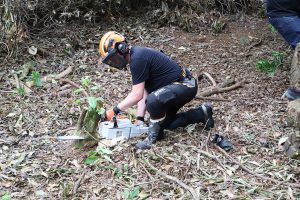 We saw this as a great opportunity to offer something else to the school and a plan to transform the area was born! Business Development Manager Chris Holloway worked with Learning and Development Manager Caroline Wallace to manage the project, whilst STIHL colleague Tara Masters took on the task of designing the area, utilising the skills she had gained from a garden design degree she is currently studying for.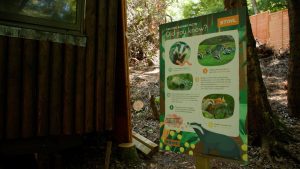 With a design in place, the next step was to round up the team. In total 53 out STIHL's team took part in the creation of the forest classroom with volunteers coming from all over Great Britain and from all areas of the business. The work took place over 7 days with the team first working to clear the area with STIHL chainsaws, brushcutters and hand tools. STIHL contractor Ray from RAS Property Care also dedicated his time to the project, creating benches and a storage unit, as well as securing the badger hide for future use.
The classroom was officially opened on Friday 8 July by headteacher Tim Stokes and STIHL GB Head of Marketing Simon Hewitt, and many of the school's students came to see the classroom makeover. They couldn't wait to use it, particularly the new chill-out area, where students can enjoy some quiet time amongst nature. The classroom also includes a firepit area for toasting marshmallows, a log store and a wildlife camera, to track sightings of the badgers who have a sett within the boundaries of the garden.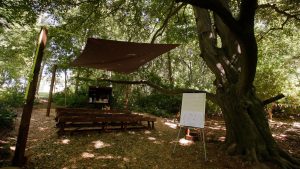 Alex Ewen, Deputy Headteacher at Carwarden House Community School, said: "This is more than a forest classroom; it's a forest school, a social skills space, an outdoor theatre, a science experiment, nature in action, a campfire for marshmallows when camping and so much more.
"This is a school community project for students now and in years to come and holds so many possibilities to enhance the curriculum offer.  This is more than we expected and exceeds what we could have done ourselves, so we are so thankful for the support from STIHL GB to help us achieve this. Thank you from us all."
The suppliers below generously supported the project with donations of time, equipment and expertise: