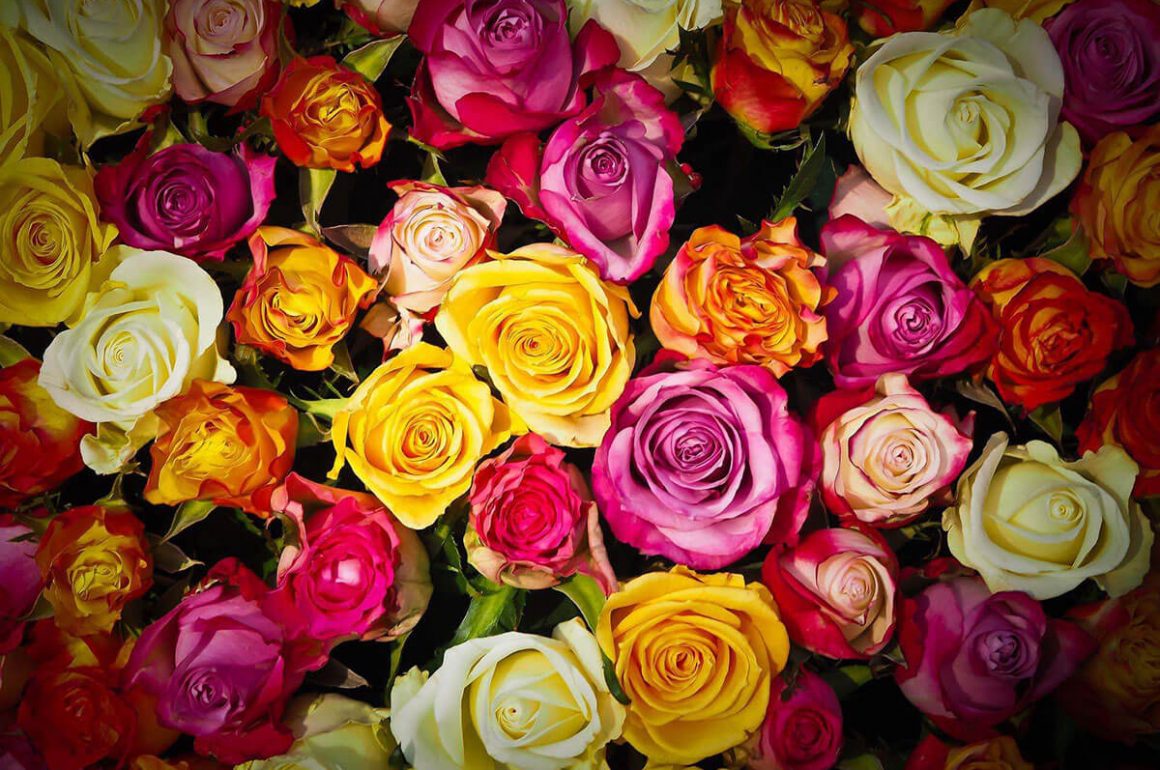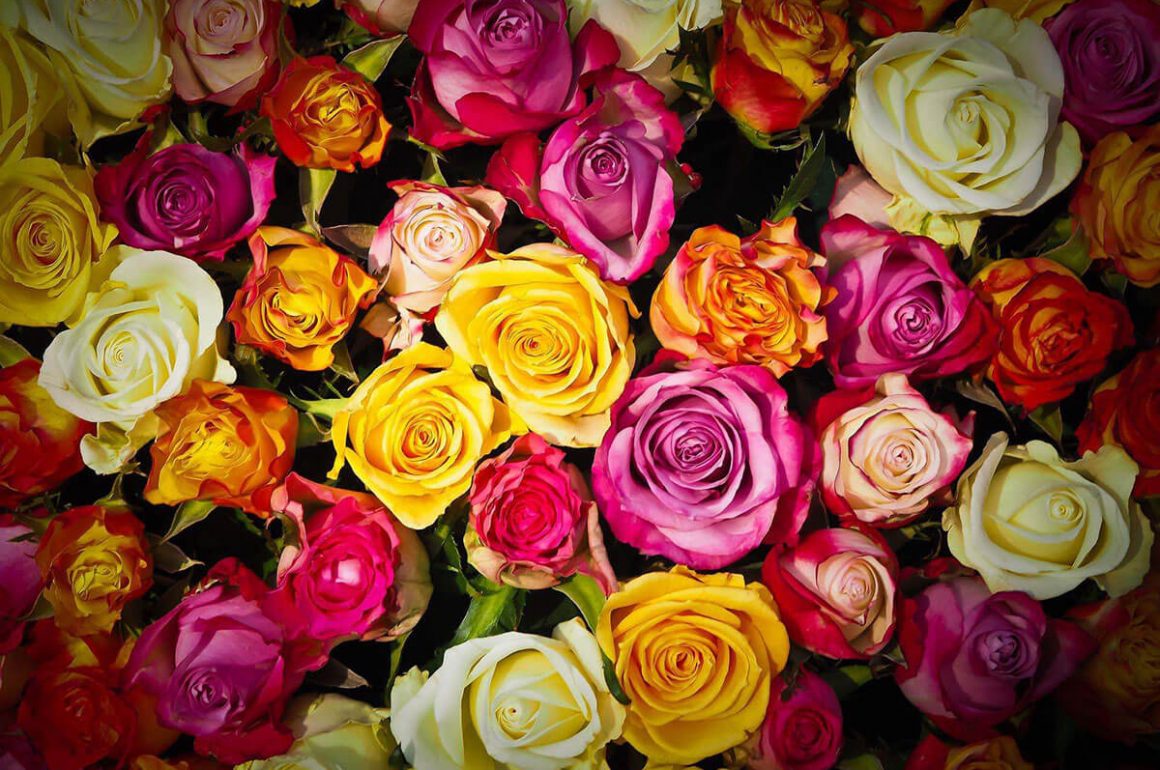 Time and time again, the rose has been voted Britain's favourite flower. Television garden makeover shows would have us believe that we're a nation that's obsessed with minimalist, low-maintenance, contemporary design; yet visit any garden centre and these cottage garden flowers sell like hot cakes all year-round.
At the turn of the century, readers of the UK's oldest weekly gardening magazine, Amateur Gardening, crowned the rose as their Flower of the Millennium. In 2006, a poll by BBC Gardening saw telly viewers also name the rose as their favourite bloom, pipping the lily, tulip, iris and sweet pea to take pole position. Fast forward to 2017 and a survey by now defunct Monarch Airlines also named… you guessed it… the rose as the all-time greatest flower.
Roses' enduring appeal lies in their ability to thrive in all soil types and flower profusely throughout summer and into autumn, even when subjected to neglect. The fragrance of roses in full bloom is a defining scent of high summer, as blooms fill the air with delicious tones that range from fabulously fruity scents to exotic citrus flavours.
Modern rose varieties have been bred for health, too, with superior resistance to common diseases such as blackspot. There are some easy ways to make sure you get the best out of your roses too. Here's how to plan a resplendent display of roses in your garden this summer!
Rose Types Made Simple
If you're in the market for a new rose, you'll be spoilt for choice! Repeat-flowering hybrid tea roses are famed for their pointed flowers, with each stem holding a single bloom. They're a popular choice for formal rose borders and many are wonderfully perfumed, but not all.
Floribunda roses are fabulous for flower power, featuring multiple blooms held in large clusters. They're ideal for mixed garden borders, with a reputation for robustness and disease-resistance, making rose plants a doddle to grow. However, many have no fragrance.
Ground cover roses have been bred to be low-growers, ideal for banishing the sight of bare soil, whereas patio roses remain compact, making them ideal for growing in garden containers in small gardens.
Climbing roses, which are often fragrant, are ideal for growing up trellis, archways and pergolas. Rambling roses can be more vigorous (ideal for scrambling through shrubs and into trees), but mostly have smaller flowers, borne en masse in high summer only.
Bare-root Roses Versus Container-grown Roses
Before the advent of containerised roses, field-grown 'bare root' roses were lifted and sold in winter, while dormant. Bare-root roses have made a comeback in recent years, and there's a huge choice of varieties. However, they're commonly dispatched between November and March, and you'll need to plant bare root roses promptly when they arrive, as long as soil isn't frozen or waterlogged.
Container roses are ones which have been grown in their flower pots for at least a whole season and are available all year-round. They can be more expensive but are ideal for instant impact. If container roses are planted during summer, they'll need to be kept well-watered.
How Deep Should a Rose Be Planted?
A new rose bush is an investment that should provide years of enjoyment, so it's vital to plant it correctly. While roses can thrive in poor soils, adding well-rotted manure or garden compost to the soil before planting, as well as a sprinkling of general-purpose fertiliser, can help rose bushes to establish and remain healthy. Follow these steps to make sure your rose thrives:
How to Plant Roses
Dig a hole that's around twice the width of the plant's root ball, and the depth of your spade's blade.
Water the rose well, at least an hour before planting, then ease it out of its plant pot and gently tease out roots at the edges (it'll help them to grow outwards once in the soil).
Set the rose in the centre of the hole so that the graft union, where the root network joins the stem, is at soil level. Traditional advice taught gardeners to plant so that the bottom of the stems were 5cm below the top of the hole, however, this is no longer advised, as the Royal Horticultural Society reports that it can lead to rose dieback.
Backfill with soil, firm the bush in gently and water well.
Rose plants will benefit from feeding in future years. Apply general-purpose or rose fertiliser in spring, followed by a second feed in summer, after the first flush of flowers have faded.
What's The Best Way to Banish Rose Suckers?
Ugly rose suckers, which are often paler in colour than the plant's stems, are a common occurrence. Gardeners' natural instinct is to grab secateurs and snip the rose sucker off at the base but this is the wrong approach, as it encourages suckers to regrow.
The best method for banishing this unsightly menace is to dig down to the point at which the sucker has emerged and, wearing gardening gloves, pull it away. If a rose is producing more suckers than healthy stems, and is reluctant to flower, dig it up and replace it.
What is Rose Replant Disease?
One of gardeners' most common rose-growing gripes is when new roses fail to establish on ground where roses previously grew. It's a result of rose replant disease and can strike in soil where roses formerly grew for as little as a few months.
Replacement roses often display sluggish growth, failing to establish, and in severe cases new bushes may die. The culprit is believed to be a build-up of pests in the soil (root diseases and nematodes) that were lured by roses grown previously, and there are no chemical treatments available to tackle the problem.
If you're digging out old rose bushes and replacing them with new, there's a handy trick that's proven to reduce the risk of replant disease striking. Dig a hole that's at least 60cm wide and 30cm deep and remove the soil, replacing it with fresh topsoil or soil from another part of the garden where roses haven't been grown.
Some pundits advise lining the planting hole with cardboard, which shields roots of new roses from existing soil and gradually rots away as plants establish. Sprinkling root-boosting mycorrhizal fungi – a relatively new innovation – around a rose's root ball before planting is also claimed to be effective in combating replant disease. You can also help roses get off to a flying start by forking in plenty of well-rotted manure or garden compost ahead of planting.
Are you a fan of roses in your garden? What's your favourite rose variety? Let us know in the comments.