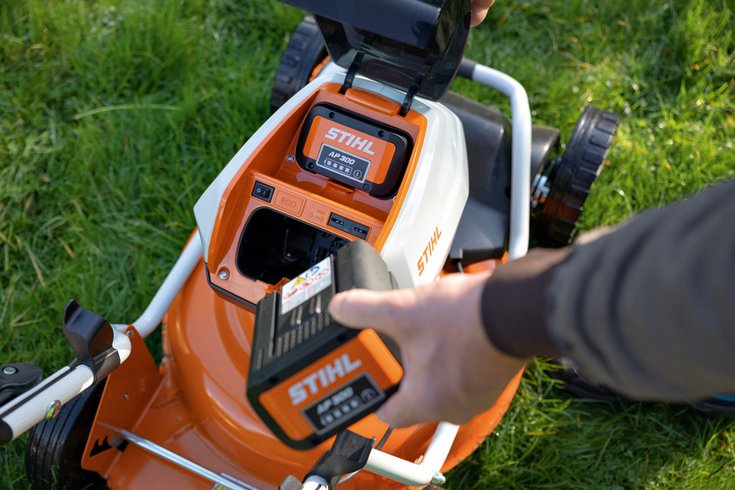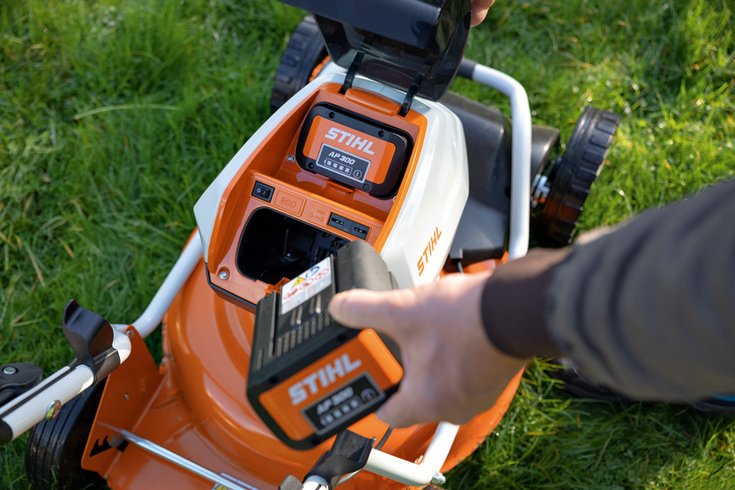 One of the key benefits of STIHL cordless tools is cheaper running costs when compared to a petrol model. Whilst a petrol engine can have plenty of complex moving parts, it's a lot simpler with a battery powered tool; they typically consist of a motor, wiring harness and electronic control module.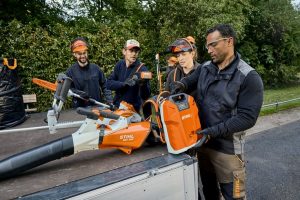 Of course, battery and petrol machines require similar maintenance at the cutting attachment end, but with cordless tools, motor maintenance is rare; only a few models in the STIHL AP system require an air filter clean but that's as complex as it gets.
If you are considering a STIHL battery-powered tool and want to see the maintenance it might require, you can find all Instruction manuals and service recommendations on the STIHL website. When it comes to maintaining the cutting attachments, this is also documented in the Instruction manual too. This often includes greasing gearboxes on brushcutters and hedge trimmers, along with keeping them sharp or full of line.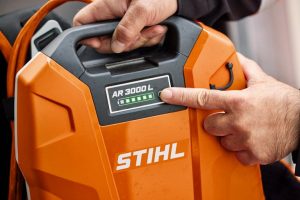 But what is the actual cost of running a STIHL cordless machine? How much does it cost to charge? Energy costs are increasing rapidly in 2022 but it can still be considered good value when you weigh up the cost vs the value of the benefits of cordless tools, such as low weight, low noise, great balance, no emissions and no trips to the petrol station required.
A battery such as the STIHL AP 300 S, one of our most powerful batteries and with a capacity of 281 Wh, only costs around 9.5 pence to charge. In real terms, that's over 3 hours of hedge trimming with a STIHL HSA 86 hedge trimmer, nearly an hour of brushcutting with the FSA 90 battery-powered brushcutter or an hour working time with the MSA 161 T top handle arborist chainsaw. This calculation for charging cost assumes the current maximum rate of 34p pr kWh is paid*.  We also have backpack batteries in our range, with the top model, the AR 3000 L boasting 1520 Wh. Even this would cost just 52 pence to charge and can power a STIHL BGA 100 leaf blower between 1.5 hrs up to 8.5hrs, depending on the power setting.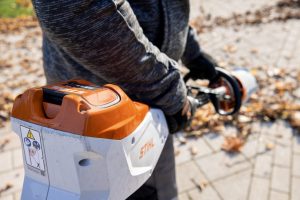 (The Wh of the AP 300 S is 281 Wh so 281/1000 (to turn KWh into Wh) x 34 = 9.5 pence)
*Price cap source by Ofgem.
With these affordable charging costs, battery-powered tools becoming more powerful and working times per charge increasing as battery capacities become higher, the landscaping and gardening future is looking promising.  Range anxiety needn't be a concern; just invest in the right number of batteries for your work with the right charging solutions to make sure you can get the job done efficiently, with batteries charged overnight. Then you can enjoy the benefits of a fuel source that is cost effective, whilst being better for you and the environment.
What are your main concerns about battery-powered tools? Let us know in the comments and we'll do our best to answer them.