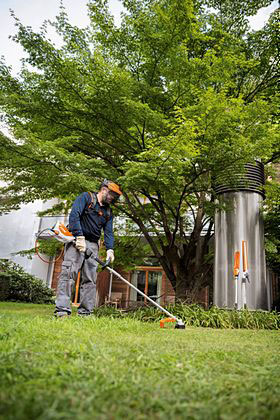 STIHL have further expanded their AP System cordless range with the introduction of the KMA 130 R KombiEngine. The Lithium-Ion battery powered engine unit powers all the existing attachments within the KombiTool line up, except the FSB-KM bent shaft grass trimmer, giving you the option to carry out your jobs quietly, with the added bonus of no exhaust fumes. It's ideal if you need to work in noise-sensitive areas, such as near schools or in urban areas.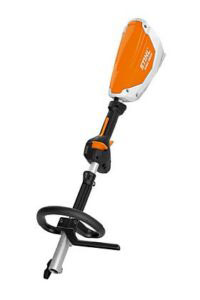 Weighing in at a low 3.2kg, this lightweight tool is easy to handle and perfectly balanced. The design of the KMA 130 R STIHL KombiEngine allows all the weight of the battery to be worn either around the waist (using an AP battery, battery belt and a power adaptor) or on the back (using an AR backpack battery) and offers impressive run times of up to 370 minutes. And these batteries are compatible across all of the machines in the AP System – that's over 25 tools in total!
Three power settings combined with a variable trigger give full control of the Kombi attachment, so the speed or power of the machine can be tailored to the job at hand. The soft, rubberised control handle and the durable loop handle make the KMA 130 R KombiEngine comfortable to use too – the perfect, versatile choice whether you are hedge trimming, grass cutting, clearing leaves and debris, pruning branches or just tidying up the flower beds.
Find out where you can buy the STIHL KMA 130 R KombiEngine here.