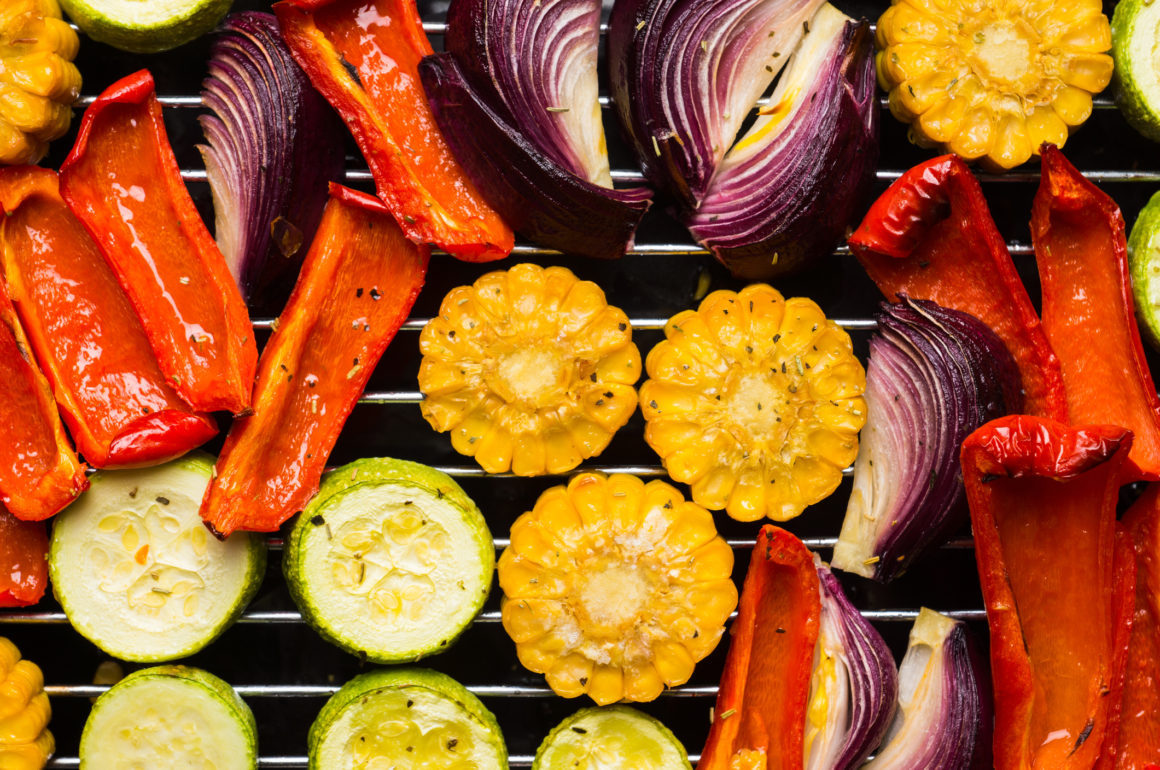 Summer is a great season for us vegetable growers. It's not only a time of abundant harvests, but the long, warm evenings allow us to spend even more time in the garden, often with a cold cider in hand and a BBQ smoking away in the corner. And it's those burning BBQ embers that allow us to use our veg at its best: picked and cooked with barely a pause in between, allowing the heat of the grill to gently char each fresh vegetable for maximum flavour.
If you're in the barbecue mood then get your cider in the fridge and consider chucking one or more of these tasty vegetable treats on the grill…
Sweetcorn
Few things are better suited to barbecue cooking than a whole corn on the cob. Snapped straight from the stalk they're one of the sweetest snacks around and their combination of starch and sugars chars like nothing else. Peel away their green clothes and shave off their furry beard, dress them in a light coat of oil and cook until the kernels take on a deep golden hue. Bite. Drink. Repeat.
Peppers
If you've got a greenhouse teeming with peppers then at least a couple deserve the freshly grilled treatment. As with sweetcorn, a bit of charring brings out some rich and toasty sweet flavours that you can't recreate any other way. Whether they're red, green or yellow bell peppers they'll all benefit from a brief scorching on the hot grill, and you can even go for some extra heat by cooking up chillis over the hot coals.
Courgettes
If you're a sucker for growing courgettes like us, then there's every chance you've got more plants than you need and are desperately wondering what to do with all the fruits before they bloat into marrow-like monsters. A quick stint on the BBQ is one solution. Slice them or dice them, brush them with oil, and place on the grill. The outer edges will take on delicious smoky flavours, while the rest will succumb to the heat and ooze with juicy goodness.
Onions
The humble onion rarely gets a starring role in the kitchen, so why not give it the glory it deserves on the barbecue? Slice and put straight onto the grill, or wrap in foil and cook whole, and when it comes to eating you'll quickly realise just how much sweet flavour there is in this most versatile of veg. It's also an essential ingredient if you're considering BBQ kebabs, making a perfect skewer companion to chunks of courgette and pepper.
Broccoli 
Have you ever roasted broccoli in the oven? You haven't? Give it a go and you may never again allow them to share a pan with boiling water. A similar culinary revelation can be achieved by tossing them on the barbie. Slice the florets in half, coat in oil and grill until you get the trademark BBQ stripes. Season with salt and pepper and wonder why you've not tried this before…
What other home-grown vegetables have you cooked on the BBQ? Share your top chef tips in the comments!