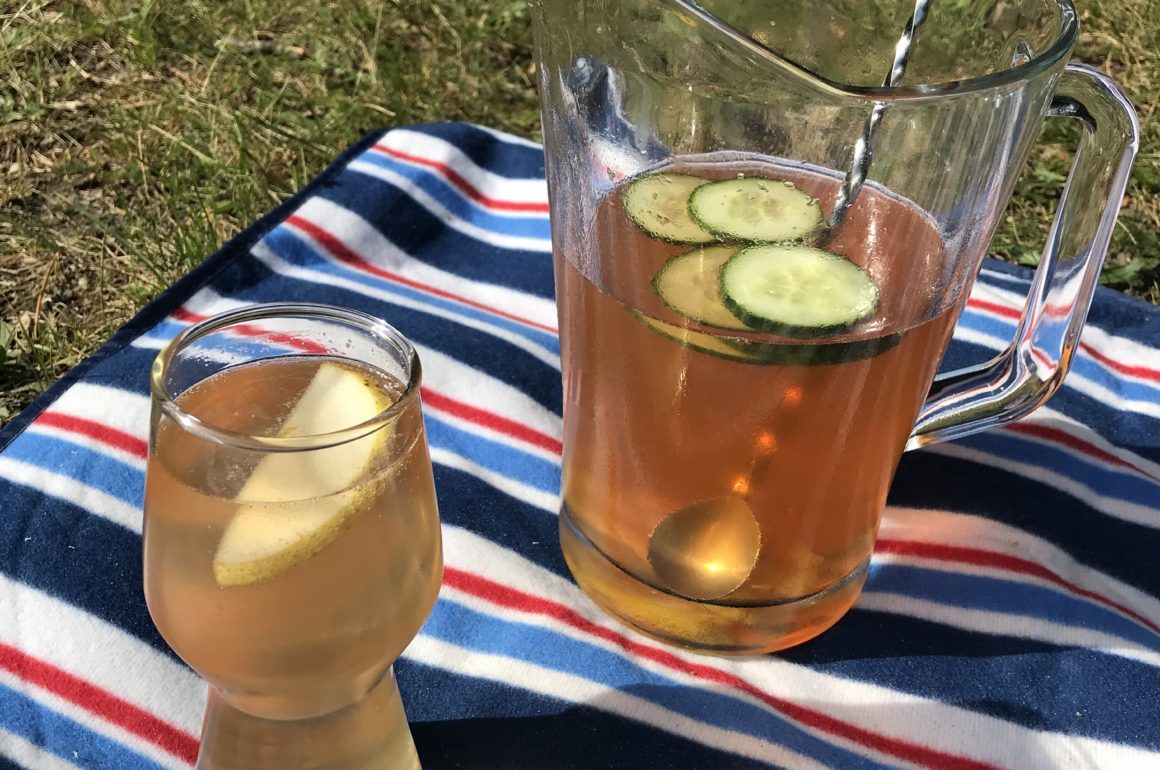 On hot summer evenings, we often like to sit under the tangled mess of our unkempt hop arch and survey the allotment whilst supping on something cold and boozy. Beer, cider and gin are our go-to tipples, and sometimes we'll push the boat out and create garden cocktails with each of these boozes, combining them with produce plucked from the plot.
Here are three garden cocktails we suggest you try!
Hop Collins
Make your IPA soar with this gin-infused beer cocktail.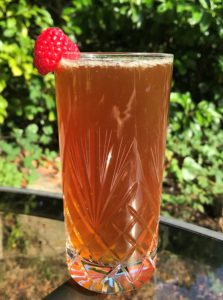 Shake it
This cocktail is based on the classic Tom Collins, but cleverly sidesteps the soda water with the addition of a nice hoppy beer. First of all, lob a few ice cubes into a cocktail shaker and add 60ml gin, 30ml lemon juice and 15ml simple syrup (a sugar solution of 1 part sugar, 2 parts water). Shake vigorously and pour into a tall glass (just to be clear, you don't add the beer into the shaker at this point, unless you want your kitchen ceiling dripping with booze…).
Mix it
Slowly top up your glass with a chilled IPA* of your choosing.
Drink it
The traditional garnish for the Tom Collins is usually a maraschino cherry, but for this boozy mash-up we'd suggest using a nice ripe raspberry, preferably plucked from your own plot.
Cider Cup
Try this cider-y spin on a traditional summer favourite – the perfect reward for a day of hot allotment toil.
Most people are familiar with the traditional British boozy punch known as the 'summer cup' (Pimm's being the most famous). But fewer folk are aware of its more unruly, apple-y cousin, the 'cider cup'.
Mix it
Locate your summeriest looking jug and place within two tablespoons of sugar, the rind of one lemon and the juice of half a lemon (the same lemon for both is probably a wise idea). To this, add around 150ml brandy or, if you're feeling fruity, sloe gin. Give it a good stir to dissolve the sugar then pour in a litre of cider** and some slices of cucumber. Place in the fridge to chill.
Drink it
To serve, pour the cold booze into a glass until it's around two thirds full and top up with soda water. Garnish with a slice of apple and guzzle. Easy.
Lavender gin
This fine floral infusion can be sipped on its own or be used as a base for more elaborate garden-inspired cocktail creations.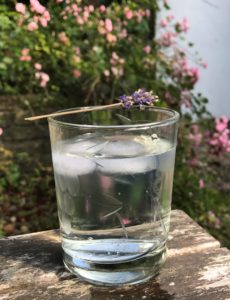 Choose it
First up, make sure you go for English lavender Lavandula angustifolia, for its oily essences are far superior to those butterfly-crested French varieties. How much you pick depends on numerous factors including size and time of year harvested – it'll be at its aroma-giving best if picked at the peak of its blooming powers during the mid-morning sun – but our trials suggest 15 lavender heads will be ample in 375ml gin.
Infuse it
To allow the delicate, perfumed finery of lavender to shine, we suggest you use a decent quality gin***. To infuse your lavender bounty, simply drop the flower heads into the booze (either directly in the bottle or a clean, glass jar) and leave overnight before removing them.
Drink it
Behold your own lavender gin – a light, dusky gold liquid with the relaxing essence of lavender to accompany the botanical delights of the booze. It's a thing of subtle beauty, so allow it to work its emollient charms in the purest form possible – perhaps diluted with tonic or lemonade; given the martini treatment with a touch of vermouth; or served simply on the rocks. 
Cheers!
* IPA lovers, rejoice! Here's our current top of the hops: Kona Brewing Company, Hanalei Island IPA ; Beavertown, Gamma Ray; Kew Brewery, Join the Kew;Sierra Nevada, Tropical Torpedo; Buxton, Axe Edge.
** Delicious ciders you say? We've guzzled plenty. Here are five of the best: West Milton, Dorset Moonlight; PressHead, Ital Drop; Kentish Pip, Skylark; Hecks, Kingston Black; Oliver's, Traditional Dry.
*** We like gin. Here's some of our favourites, in no particular order: The Botanist; Rock Rose, Scottish Botanicals; Dyfi Distillery, Hibernation Gin; Capreolus, Garden Swift Gin; Hepple Gin