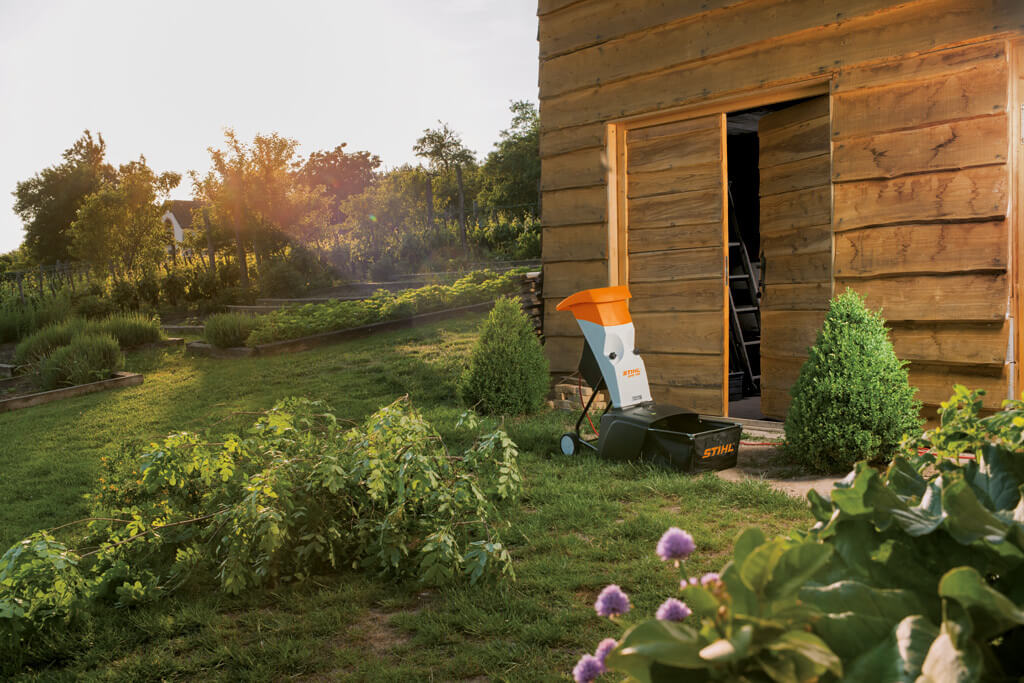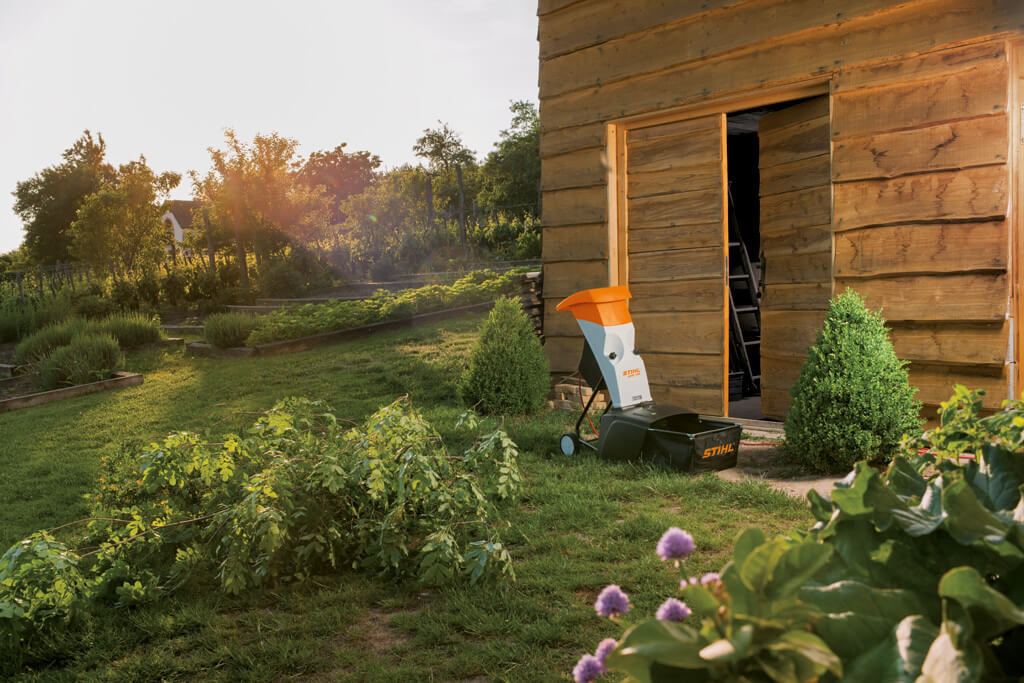 Mention shredders and people of a certain generation might start thinking of the animated, villainous enemy of the Teenage Mutant Ninja Turtles in the cartoon of the late 80s. But shredders of the garden variety are much more useful and actually have plenty of benefits for your garden and for you!
By their nature, garden shredders make tidying up a much simpler task – instead of having to deal with lots of twigs, branches and green material, you have a pile of much smaller pieces that can be easily loaded into the car for disposal.
There is another option for using those clippings though, and it's even easier – those smaller pieces could also be used as mulch. Mulch is a great source of nutrients for your garden beds, as it breaks down into the soil delivering fresh nutrients. But it also has many other benefits, including:
Moisture retention – just cover the soil with around 2 inches of wood mulch. This helps to slow down moisture evaporation keeping your soil moist, even during the hotter months (with a little help from your garden hose).
Temperature control – The thick layer of wood mulch helps to block the sun, keeping the soil nice and cool.
Weed suppression – The wood mulch helps to prevent weeds trying to take over your flower beds, as they have difficulties growing through the thicker layers.
Using the wood chippings and any green materials, such as plant clippings and leaves, from your chipper or shredder is certainly an economical way of dealing with garden waste. It saves you from having to make trips to the local refuse site, plus you can recycle your garden waste and turn it into something beneficial for your plants. People commonly buy bark chips to use as a mulch, so making your own mulch could also save you money too.
It is always best to let your mulch age for a while before spreading it on your plants just in case the material you have chipped or shredded has any disease or chemicals absorbed within it. We also recommend that you keep wood mulch away from any tree trunks to avoid any chance of rotting.
Different types of wood break down at different times (for instance, pine breaks down a lot quicker than other types of wood), but don't despair, as this offers your soil a varied distribution of nutrients and is great for the different microorganisms within your soil. For best results, you should chip or shred your material when it is freshly cut. Once the wood has dried out it is harder to feed and chip.
Here at STIHL, we offer a wide range of garden chippers and shredders to suit you.
Petrol Shredders
There are two STIHL petrol chippers within the range. Both models are designed to be easily transported around the garden without cables restricting their distance from a power supply. This allows you to place the chipper near the composting site without any restrictions.
The GH 370 S has the ability to chip woody material up to a diameter of 45mm and features a cutting disc that has both chipping blades and mulching blades. On the outskirts of the cutting disc, the blades are designed to chip woody or brown material, whilst in the middle there are shredding style blades, which look a bit like a blender. These are great for greener materials such as plants, weeds and leaves. The GH 370 also features a soundproofed chute which is angled to allow for a better feed of woody material.
If you are need of a more substantial machine then the GH 460 offers plenty of features to allow you chip thicker branches and mulch greener materials using different chutes and blades. This means you have two blade options depending on the material you are cutting, which reduces the wear on the individual blades. The black chute which leads to dedicated chipping blades will process woody or brown material up to 60mm in diameter. Then, when you want to blend or mulch up greener materials the main soundproofed chute will direct them to a dedicated mulching blade. The high power of this machine makes it the perfect option for people that have a large garden and a lot of material to process on a regular basis.
Electric Shredders
Electric shredders are quieter than the petrol models and are great if you have a power source within easy reach of the garden. The constant power delivery and more economical nature of electric motors offers a greener approach to shredding or chipping. The price is more economical too, so if you have a budget to stick to, then they're the ideal choice. There are four electric shredders to choose from.
The GHE 105 and GHE 150 versions predominantly specialise in browner material, especially smaller branches up to 35mm in diameter. The GHE 105 is small and compact, great if storage space is limited whilst the blade set up favours the harder materials. It has a solid chassis and transport wheels which allows it to be easily moved around the garden for added convenience. The GHE 150 is a slightly larger model with a longer soundproofed chute. It is perfect for woody material but will cope with a small amount of green if needed.
For those of you that want a chipper/shredder that will cope with both woody and softer green materials, then either the GHE 250 or GHE 355 would be just right for the job. The GHE 250 will chip branches up to 30mm in diameter, but will also process greener materials with ease thanks to the mulching blade set at the centre of the cutting wheel. The longer chute is soundproofed and your garden waste can be easily fed down towards the blade.
For even more efficiency when dealing with both brown and green materials, the GHE 355 has a reversible blade which allows for two different applications. You can reverse the direction of the blades to deal with either brown or green materials at the flip of a switch, which also helps to reduce wear on the blades. When in woody mode the GHE 355 can chip branches up to 35mm in diameter.
For all our shredders (except the GH 460) there is also the option of buying a collector bag that will collect up to 50 litres of shredded material.
When using our range of shredders we always recommend to wear the right clothing and use the correct personal protective equipment (PPE). For these machines, you should wear snug fitting clothes (no loose or flappy parts that could find their way down the chute!), protective safety glasses, gloves, sturdy footwear and ear defenders. Don't forget to read the owner's manual before use as well, to understand all the safety features of your particular model. And then shred away!
Have you used a garden shredder before? Let us know what you thought of it in the comments.