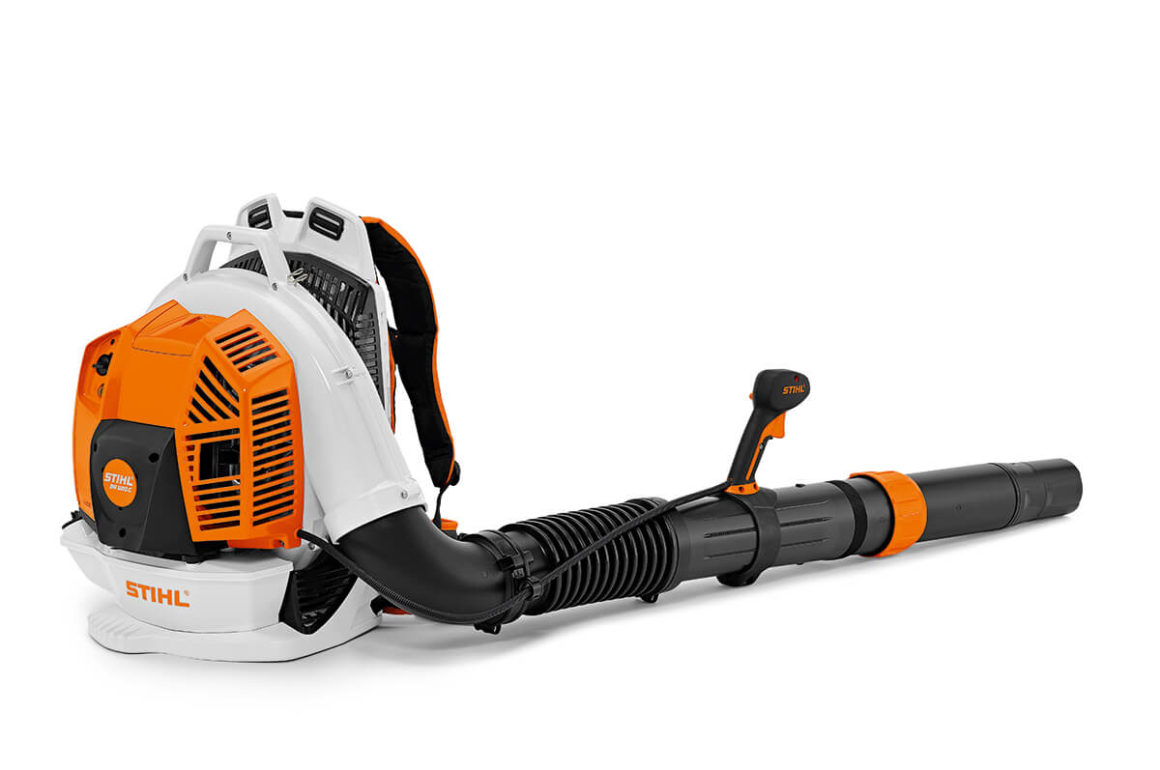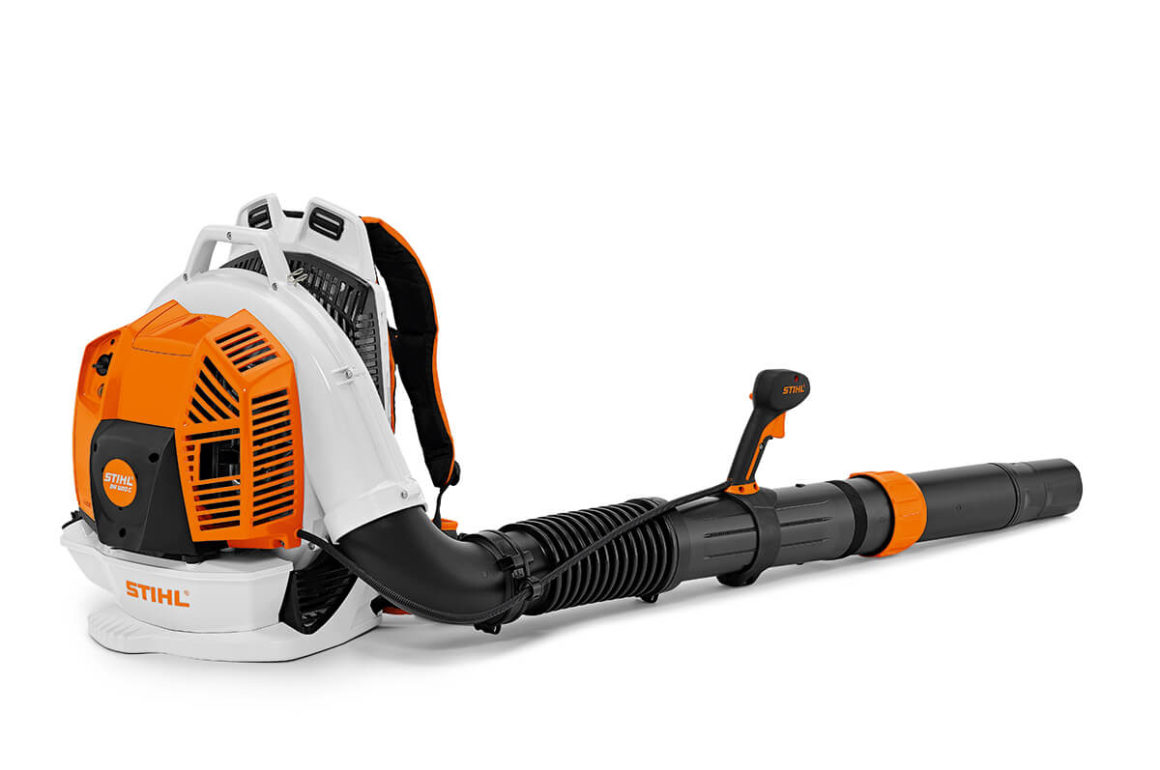 The BR 800 C-E is STIHL's most powerful leaf blower ever. With a new 80 cc 4-MIX engine, this new powerhouse has been designed from the ground up to be the ultimate tool for leaf and debris clearance, as well as being the most comfortable and simple to use.
With a max airspeed of 97 m/s (max airspeed is key when clearing wet leaves), the BR 800 C-E petrol leaf blower really is one of a kind, there's nothing like this available on the market. It's an absolutely fantastic choice for local authorities, landscapers, contractors and arborists for the toughest clear up jobs, and for making those smaller jobs that little bit quicker and easier. It's got more than enough power to clear even the most difficult wet leaves, wood chips and dirt out of the way, leaving a clear path or lawn in its tracks. They're even great for cleaning off farm machinery or other hand tools or lawn mowers when you're done using them.
The new BR 800 C-E's excellent power to weight ratio and leading fuel efficiency set it aside from the competition. The 4-MIX engine is highly efficient, so with the 2-litre fuel tank and an average consumption of 1.47 litres per hour, you have a machine capable of approximately 1 hour 21 minutes of leaf clearance per tank*. This allows you to spend more time working, and less time refuelling the machine.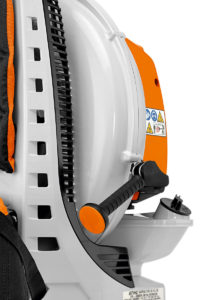 The ergonomic carrying system (S-shaped shoulder strap, chest strap and hip belt) means it's also very comfortable to use throughout the day. A handy eyelet is located in the backplate too, which allows you to hang the blower up for storage too, rather than just leaving it gathering dust on the floor.
Starting the petrol leaf blower is very simple thanks to a unique side start pull cord – just reach for the cord with your left hand and pull forwards. There's also a stop switch on the control lever so it can be both started and stopped easily. This means there's no need to remove the blower from your back if you need to re-start it, and you don't need to leave it idling if you move from one area to another.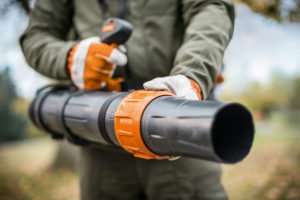 The blower tube length and handle position of the BR 800 C-E  can be adjusted quickly without the need of tools. So whether you are adjusting to make it more compact for storage in the van or workshop, or to get it to best fit the user, it's simple to do in a matter of seconds. The blower tube swivels easily and has a wide blowing range, to reduce the strain on your body.  It also features the STIHL anti-vibration system to reduce the vibration felt on your back, all contributing to a tool that is suitable for all-day working.
The overall blowing force of the new machine is 41 N (the BR 700 is 35 N) making it 17% more powerful than the previous most powerful blower, and an excellent tool for any clearance job. Find out more about the BR 800 C-E in our video or speak to your local STIHL Approved Dealer for more information.

* combination of 85% full throttle and 15% idle, measured by independent Institute IAVF