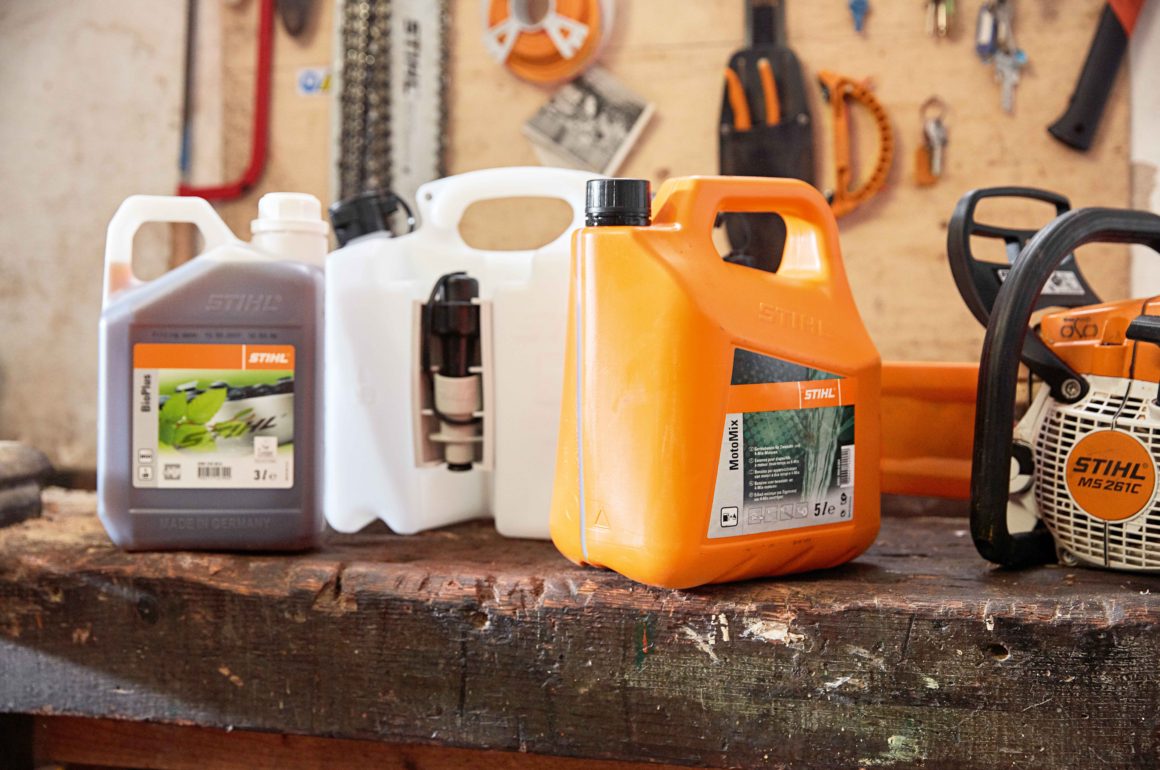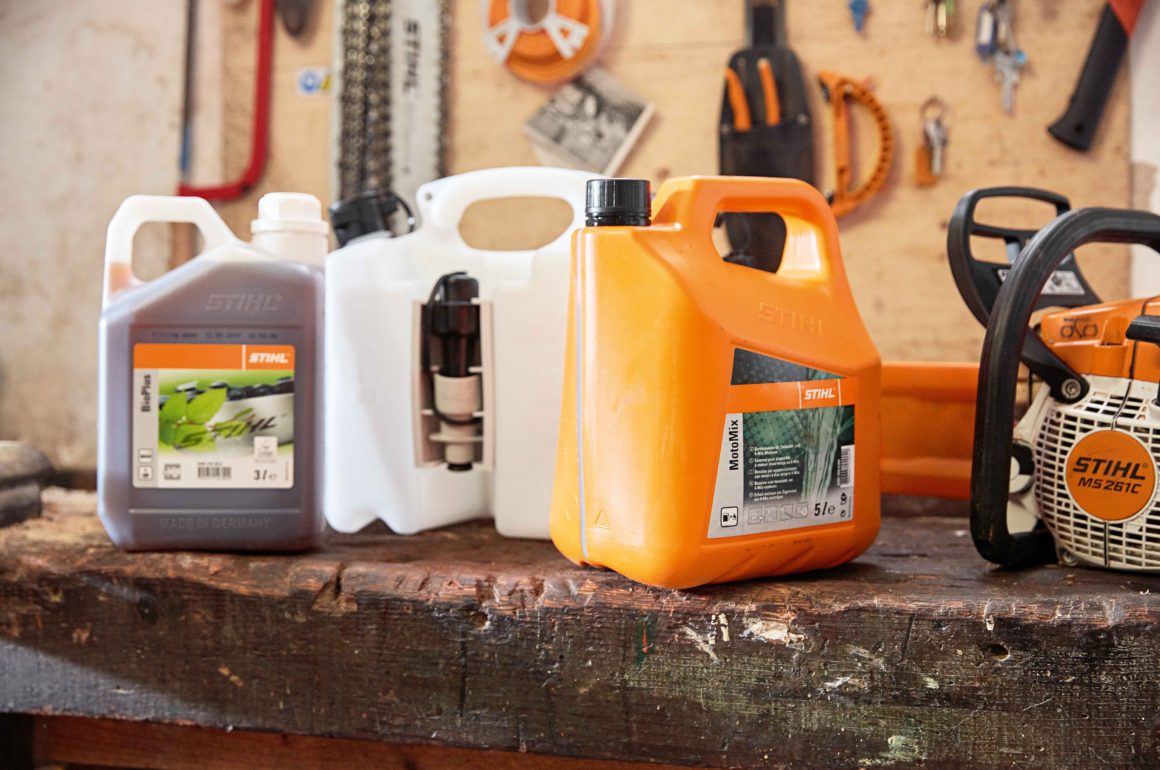 When you have finished using your petrol power tool or lawn mower for the winter, there are some steps you can take to make sure it will still be in the best possible condition when spring is in the air!
Regular petrol contains many additives that can evaporate, react, and attract water. Storing regular petrol inside a machine can cause blockages and gumming to the intricate fuel delivery parts, so the most important thing to remember is that whether you're storing a chainsaw or garden power tool such as a petrol lawn mower you should store your tool without any fuel in it.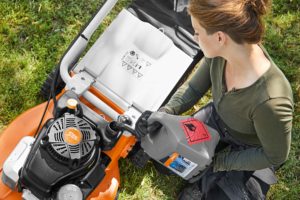 Nobody likes wasting fuel so first of all, be mindful of when you are planning to store the tools – don't fill the tank right up if you only have a couple of small jobs to do at the start of December, as you might not need to use it again for a couple of months. Try to make the most of the fuel you have left so the machine can be put away with an empty fuel tank.
If you haven't used all the fuel in it when you come to put it away for the winter, you should make sure you do the following:
When the engine is cool, safely drain the fuel tank.
Put the fuel cap back on and attempt to start the machine. Repeat this until the engine no longer coughs.
Store the machine in a secure place away from children.
Storing it somewhere secure is important all year round, but tool theft is particularly common in the winter, as criminals know that the theft may not be noticed (and subsequently reported) for several months, so make sure it is in a locked storage area such as a shed or garage.
Don't forget that you should also think about how you store the fuel you use too. Petrol is highly flammable and gives off vapours that can easily ignite. You can keep up to 30 litres of petrol at home without informing your local Petroleum Enforcement Authority (PEA), but it must be stored in suitable containers. And recycled drinks bottles are not suitable containers!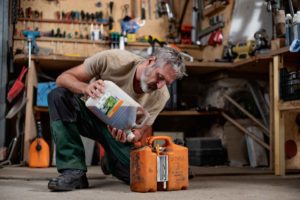 To keep your fuel storage to a minimum, make sure you buy only what you need. 5 litres of fuel will allow you to do a lot of work and is probably more than enough to maintain the average garden. As most petrol stations have a minimum sale quantity you could consider splitting the fuel with a friend or neighbour too.
Alternatively, STIHL MotoMix is a great option as it can be kept for years without going stale. It also gives a cleaner burn and is specifically designed for optimum performance when used with STIHL machines.
And for your STIHL lawn mower, Moto4Plus is our engine-friendly fuel for small 4-stroke engines. Both MotoMix and Moto4Plus are available in 5-litre containers, and they have a shelf life of up to 5 years when stored in the correct conditions.
Careful storage of your power tools now will mean that they are in the best condition when they come out of hibernation, so follow our steps for perfect storage of your tools this winter.