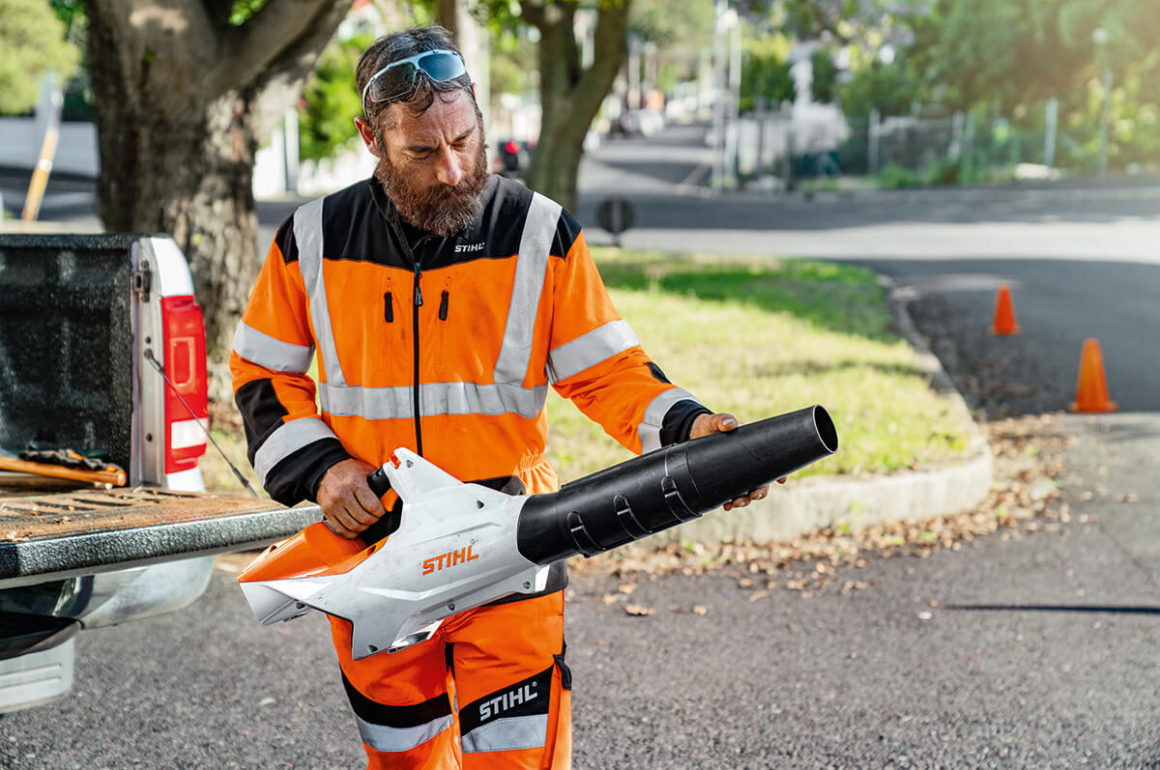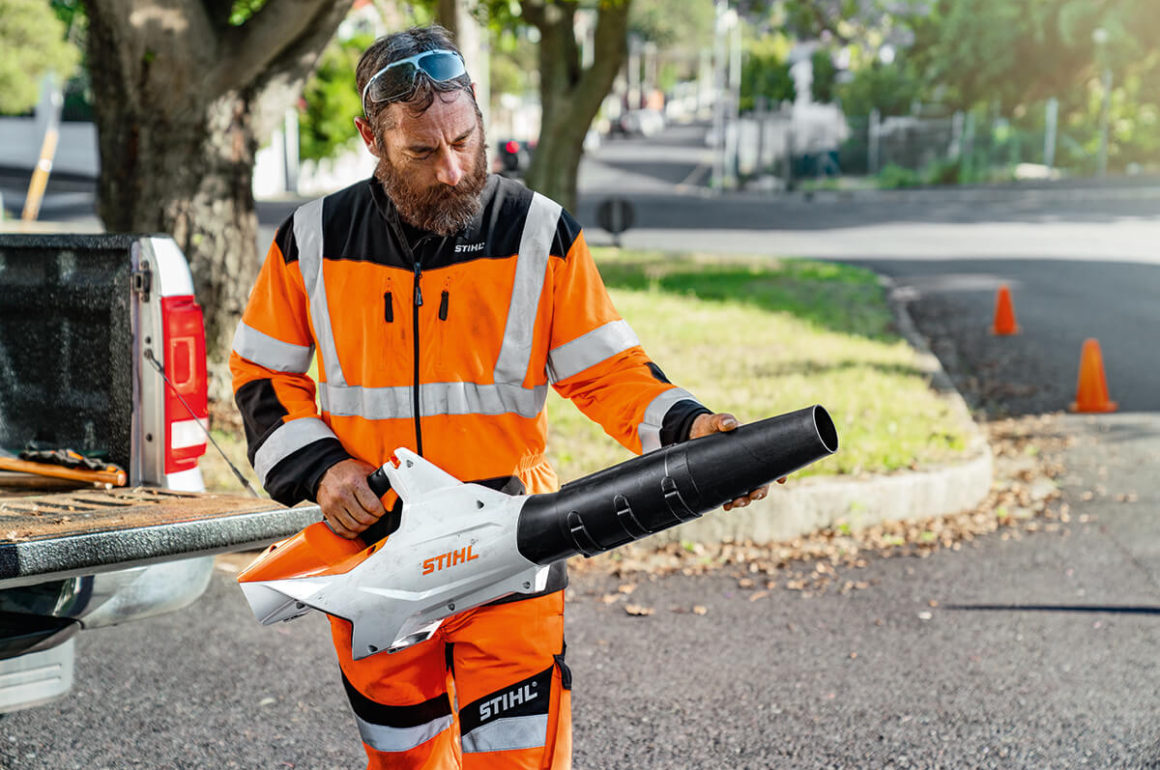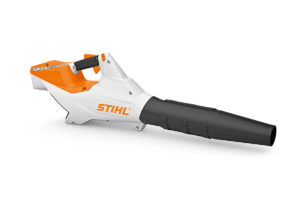 The brand new BGA 86 is the latest battery-powered leaf blower from STIHL with a high blowing performance, and an easy-to-use design.
This blower is part of our AP System of tools – a range that includes over 25 other tools and uses interchangeable 36v Lithium-Ion batteries to help you get the job done. The battery power gives you consistently impressive performance, but with less noise and no emissions, which makes them perfect for use in large, urban areas, where sound levels can't be too loud. You don't even need to wear ear defenders with this tool.
The BGA 86 is lighter than the previous BGA 85 cordless leaf blower, but has a 50% higher blowing force, as it uses the same turbine as our higher spec BGA 100 model.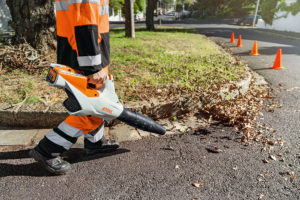 You can control the power easily as well with the responsive trigger, so you can use less blowing force when required just like you would on a petrol blower. It's comfortable to use too as the motor is positioned in the tool in a way the delivers reduced gyroscopic forces, and it has been designed with balance in mind – the nozzle automatically points at the floor when held in your hand.
The blower tube can be adjusted easily, with different length settings to suit your height, and you can also buy a flat nozzle to attach to the BGA 86 battery leaf blower, to give you increased air speed when necessary.
The BGA 86 can be used in the wet too, which makes it handy to use in our unpredictable British climate! Say goodbye to those wet leaves in no time!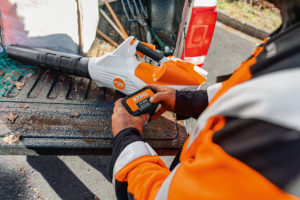 For the perfect balance, we recommend using the AP 300 battery with the BGA 86, which will give you around 21 minutes of trigger time, although you can also use a backpack battery and a battery adapter with this tool. You can find out more about the different battery options in our blog post here. However, if you want to stick with the recommended AP 300 battery, you can also get a second battery half price right now when you buy the BGA 86, plus AP 300 battery and AL 300 quick charger.
Find out more at your nearest STIHL approved dealer.