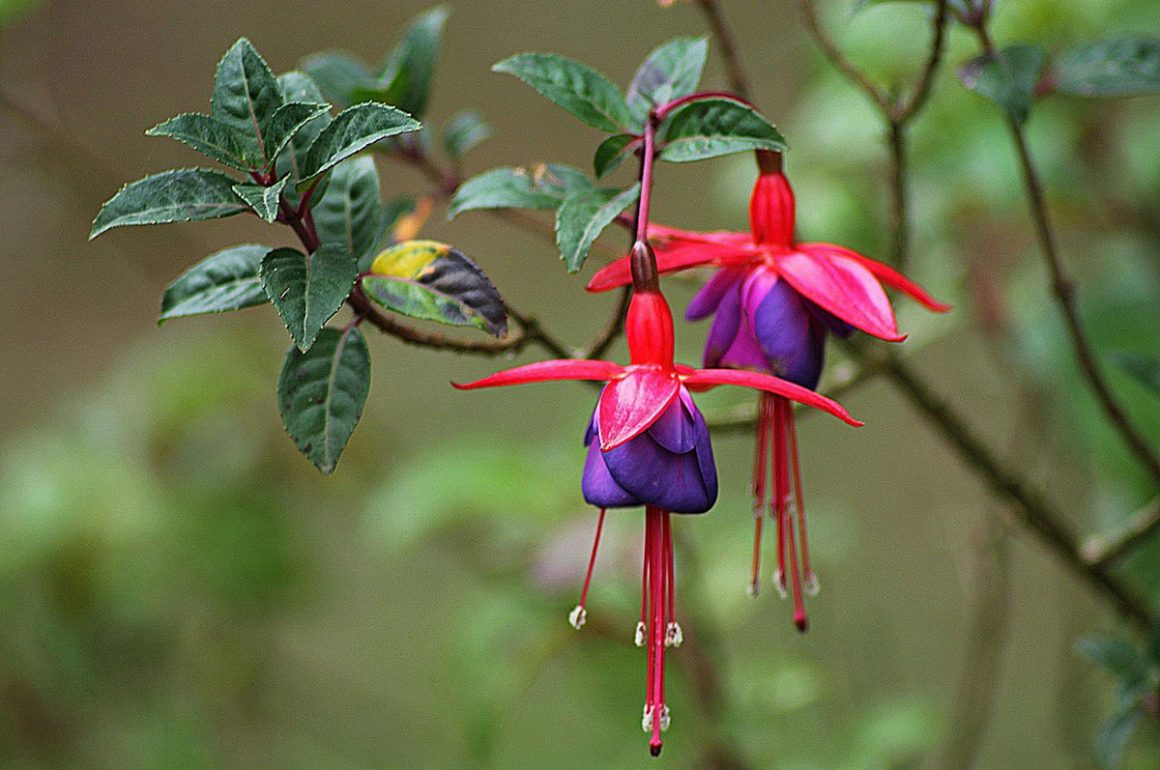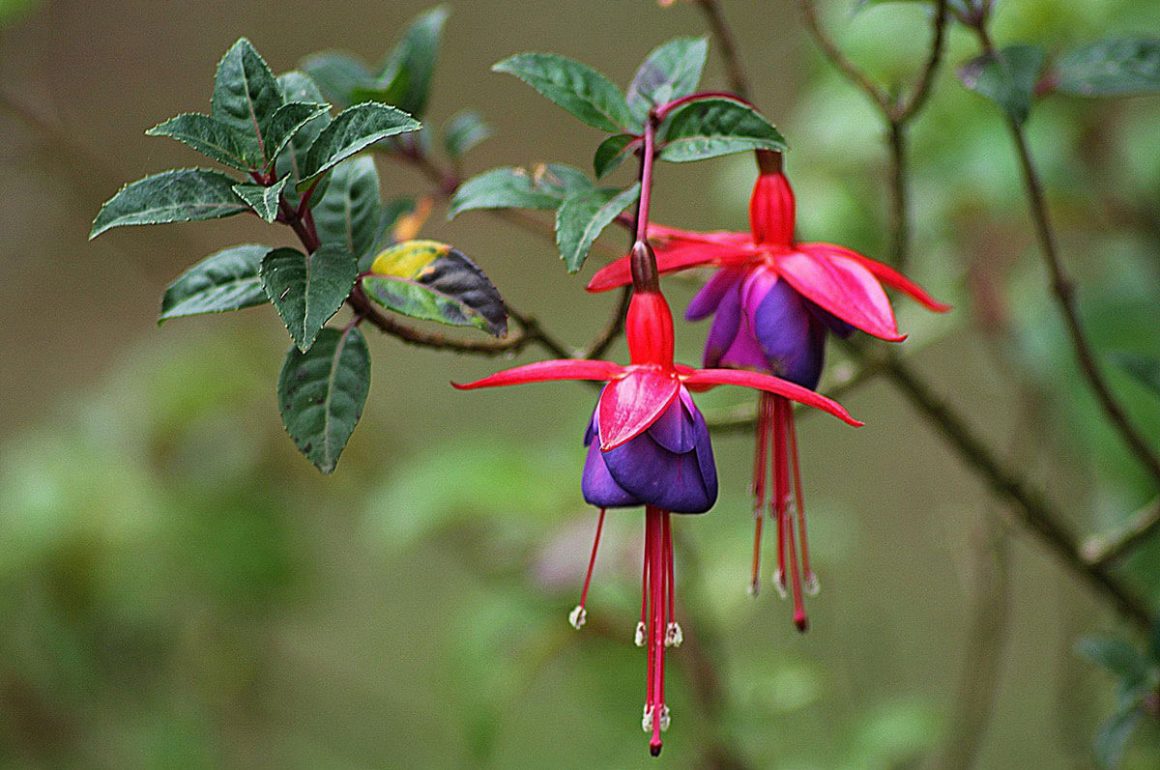 Thanks to our unpredictable climate, we spend months planning and preparing our gardens for summer, and only have a narrow window of opportunity to enjoy the fruits of our labours. Yet, when blue skies and balmy temperatures finally arrive, green-fingered folk are often running around like headless chickens, with little time to lap up the sunshine.
All too often, we're busy watering, feeding, pruning, planting and weeding – the list is endless! Of course, pottering is part of the joy of gardening, but occasionally it's nice to simply sit back, relax, and enjoy the garden at its peak in high season.
When it comes to cutting down on labour without compromising on flower power, summer-flowering shrubs hold the key. These border superstars are the definition of low-maintenance gardening, flourishing without any need for pampering. Plus, flowering shrubs give years of enjoyment, making them exceptional value for money.
Here, we reveal our pick of the finest hardy garden shrubs for glorious summertime displays – and take the wraps off some of the latest introductions that were unveiled at the RHS Chelsea Flower Show in May. Whatever your style of gardening, there's a flowering shrub that'll look magnificent in summer, so check out our recommendations!
Best Shrubs For Early Summer Blooms
Smothered in beautiful trumpet-shaped flowers that are adored by bees and pollinators, weigela heralds the arrival of summer with a fanfare. These easy-to-grow, deciduous shrubs thrive in most soils, putting on a show in sun or dappled shade. Shrubs flower profusely in an array of tones from pink to red or white, depending on the variety.
You won't go wrong with Weigela 'Florida Variegata', which holds a Royal Horticultural Society Award of Garden Merit (AGM) for superb garden performance. By June, arching stems are adorned with delightful pink flowers, held against a backdrop of lightly edged, grey-green leaves. It's a fairly large garden shrub, growing to 2.5m high and 1.5m wide, so if space is tight, try new Weigela 'Magic Carpet', which made its debut at RHS Chelsea. This brilliant dwarf variety packs a punch with vivid pink blooms in early summer, growing to a height and spread of just 60x45cm.
A Garden Shrub For a Scent-sational Summer
Heavily scented Philadelphus, better known as Mock Orange, is a summertime classic. Pure white blooms of this tall, often arching flowering shrub exude a delicious citrus fragrance, forming a sensational backdrop to garden borders of herbaceous perennials and roses. You'll often smell the perfume before catching sight of the blooms! Grow it in a sunny spot in well-drained soil, close to your home, to savour its heady fragrance.
Philadelphus 'Belle Etoile' is at its finest in June and July, when plants are smothered with cup-shaped white flowers, splashed with purple in their centres and sporting a glowing boss of yellow stamens. Hardy and low-maintenance, flowers are borne against a backdrop of dark green leaves, while the intense perfume drifts on the breeze on warm summer evenings, making it a delightful addition to outdoor dining areas.
Top Choice For a Right Royal Display!
Shrub roses are the backbone of English cottage gardens, filling garden borders with fragrance in high summer. Modern varieties offer greater resistance to bugbears such as blackspot, which can blight some older rose varieties, while breeders have worked their magic to conjure up blooms that emit powerful fragrance.
To mark the Queen's 70 years on the throne, new English shrub rose 'Elizabeth' is tipped to become a sought-after bloom in 2022. Bred for health, fragrance and ability to repeat flower, plants bear an abundance of crisp, apple blossom-pink flowers which fade to gentle blush white. Blooms are wonderfully fragrant, filling the air with hints of lemon sherbet and old rose fragrance. Launched at the Chelsea Flower Show, it's a majestic flowering shrub that'll infuse borders with colour for years to come.
Brilliant Flowering Shrub For a Bright Fuchsia!
Fuchsias are often bought as summer bedding, filling plant pots and hanging baskets with a blaze of colour before being struck down by the first frosts of autumn. Hardy shrub fuchsias, however, stand the test of time, bouncing back each spring – and they make wonderful, informal flowering hedges, too.
For an unbeatable season of colour, Fuchsia 'Riccartonii' wins hands-down. This hardy, deciduous garden shrub blooms from June to October, with scarlet and dark-purple flowers hanging gracefully from arching stems. Bronze-tinted, dark green leaves add a new dimension to displays. No wonder this fabulous fuchsia holds an RHS AGM for great garden performance!
Best Shrub For Mixed Garden Borders
Grand by name and grand by nature, Abelia x grandiflora is a mainstay of mixed summer borders. This large, dependable flowering shrub brings year-round colour, thanks to its glossy green, evergreen leaves. It holds a place in the nation's hearts thanks to a long season of flowers, blooming from June until October, when plants are carpeted with masses of small, dainty, trumpet-like pink flowers.
Get up close and you'll discover that blooms are sweetly fragrant, while shrubs can reach a height and spread of 3x4m, making it ideal for plugging a large gap at the back of a border.
A Must For Mediterranean Splendour
With richly aromatic foliage and fragrant flowers, lavender brings an instant flavour of the Mediterranean to UK gardens. Easy to grow and drought-tolerant once established, plants thrive on neglect in sun-soaked situations, luring bees, butterflies and pollinators.
English lavenders, such as Lavandula angustifolia, are hardier than French types (Lavandula stoechas). Try the English Lavender 'Hidcote', a compact lavender variety that's ideal for lining pathways and edges of garden borders. From July, nectar-rich, deep violet flowers are borne en masse above clumps of silvery grey foliage.
Best For Balconies and Patios
We've sung the praises of buddleja – often called the butterfly bush – previously on the STIHL blog. Yet, despite its ability to thrive unaided, gardeners can be put off by the size of mature plants. The modern 'Buzz' series of compact buddlejas allayed such fears, and now there's an even smaller option that's ideal for gardeners who only have a balcony, patio or courtyard garden.
New Buddleja 'Butterfly Candy Little Ruby' took the RHS Chelsea Flower Show by storm at its launch in May, as shrubs grow to just 80cm high. Despite its compact nature, this little butterfly bush is big on flower power, topped with conical clusters of fragrant, vivid pink-red flowers which are adored by pollinators. It works a treat in pots and at the front of sunny borders.
What are the best summer flowering shrubs in your garden? Let us know in the comments below.