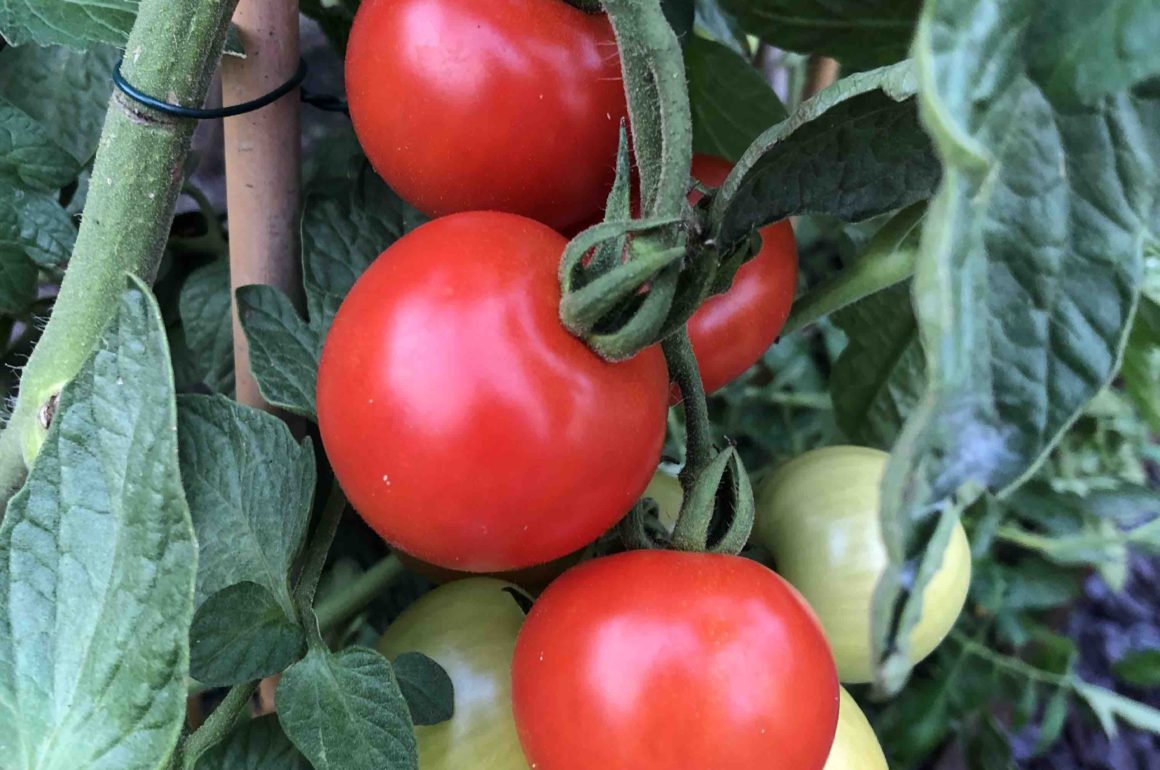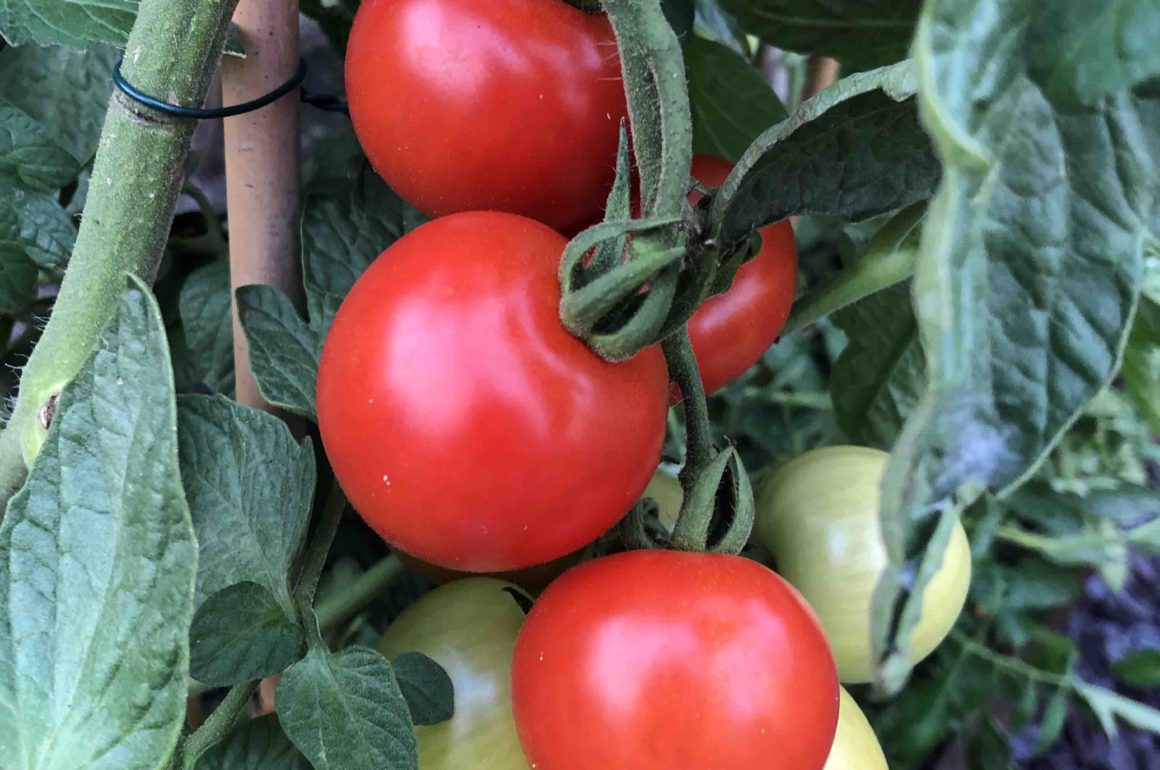 Garden writer Marc Rosenberg, who has been gardening for 30 years and has contributed to the STIHL blog since 2018, shares what he's sowing and growing in August with a diary from his small suburban garden. Award-winning border perennials, preventing tomato troubles and encouraging beneficial insects top the agenda for August.
1. Grow a Chelsea Flower Show Star
One of the greatest challenges in late summer is how to keep colour coming, because summer garden bedding displays can run out of steam during scorching weather. Step forward Geranium 'Rozanne' – winner of the Royal Horticultural Society's 'Plant of the Centenary' at the 100th Chelsea Flower Show in 2013.
Widely available at garden centres, this hardy geranium plant is as tough as they come, having survived winters as low as -20°C in trials. While this spreading perennial performs in sun or part-shade, it has thrived in semi-shaded areas of my garden, covered with purple-veined, violet flowers with attractive white centres, often blooming late into September.
Also known as cranesbills, flowers of hardy geraniums are rich in nectar and pollen, making them a wise choice for wildlife-friendly gardens, as butterflies, moths and bees adore the cheery flowers. Plants are not fussy about soil type, as long as it's relatively fertile. However, I once lost a hardy geranium due to waterlogging, so well-drained soil is essential.
2. Turn Up The Heat with Crocosmia
Another perennial that's a must for the August garden is clump-forming crocosmia, often called montbretia. I've planted the variety 'crocosmia Lucifer' which is unbeatable for its arching, one metre-tall sprays of vivid red flowers – perfect for adding late-summer vibrancy to garden borders.
Not only are crocosmia plants hardy throughout much of the UK but 'Lucifer' holds a Royal Horticultural Society Award of Garden Merit (AGM) – the indicator of garden performance. It flowers in part-shade or full sun, although crocosmia plants are at their finest in a sunny spot.
As blooms fade, I remove spent flower clusters, cutting stems away at the point where they meet the leaves. The sword-shaped leaves, however, are left intact to help re-energise corms for next year's display, with foliage cut down in autumn.
3. Prevent Common Tomato Problems
Erratic watering is responsible for many common tomato problems, so I'm on my guard during August when crops are ripening – even if it means tending to plants twice a day during hot weather.
Allowing soil or compost to become dry before watering causes fruit to put on a growth spurt, resulting in skins splitting as crops swell rapidly. Irregular watering is a common cause of blossom end rot, too, a condition where ugly dark patches appear at the base of tomatoes, ruining the crop.
Where tomatoes are growing under glass, water starvation combined with a dry atmosphere can lead to tomato blossom drop, where flowers fall to the ground without setting fruit. Again, the risk can be reduced by regular watering combined with 'damping down' greenhouse floors in the morning, which helps to raise humidity.
If you can't keep up with the watering, standing pot-grown tomatoes in saucers of water will help to prevent compost from becoming parched, while growing bags can be placed in large plastic trays (available at garden centres) of water. Cut holes in the base of growing bags so the compost can slowly absorb moisture.
4. Encourage Pollinators
Insect hotels, customised habitats for pollinators and pest predators, have soared in popularity. Most include pine cones for aphid-eating ladybirds, hollow wooden tubes for solitary bees and a slotted section that makes an attractive hideaway for moths and butterflies. Some even feature chambers that can be filled with leaf litter late in the season, making an inviting home for hoverflies and lacewings (lacewings consume a lot of aphids).
These five-star residences for critters that help to pollinate flowers, fruit and vegetables have gone down a storm at garden centres. When insect hotels first arrived on the market I was sceptical – were they just another attractive garden ornament to keep tills ringing?
The only way was to try one for myself and, several years on, I'm happy to report that my concerns were unwarranted! Hung on a sunny fence, my small wooden hotel is buzzing with beneficial insects, especially solitary bees which are not aggressive and play an important role in pollinating gardens. With bee populations in decline and habitat loss a big concern, buying or making an insect hideaway really does help to enhance biodiversity in gardens.
5. Revive Runner Beans
Runner beans crop prolifically throughout summer but you've got to keep your eye on the ball to ensure that plants don't run out of steam prematurely. Picking pods while young ensures they're stringless and tender; however, missed pods that are left to mature can quickly result in runner bean plants going over. Plus, these tough, gnarly beans will be inedible.
For this reason, I regularly check rows and wigwams of runner beans for over-mature pods, removing any as a priority and adding them to the compost heap. It's a good opportunity to check for aphid outbreaks, too, while regular watering and feeding will revive bean plants and keep crops coming until autumn.
6. Banish Ants From Lawns
Ants can be a nuisance when lawns bake dry in August, excavating soil as workers tunnel to expand nests underground. Many ant controls are only approved for use on hard standings around the house, such as patios, paths and terraces – so what can be done?
The easiest solution to combat ants is to repeatedly flood ant nests using a watering can or hosepipe. Where ants are a major irritation in turf, the biological control Nemasys Natural No Ants can come to the rescue. This eco-friendly, organic control can be watered onto lawns in spring and summer. It contains tiny microscopic worms, called nematodes, which are despised by ants; their introduction prompts ants to move their nests away from treated locations.
7. Watch Out For Powdery Mildew
While it may sound premature to think ahead to Halloween during August, it's vital to keep an eye out for powdery mildew outbreaks on pumpkins (as well as on courgettes, cucumbers and melons), or crops could be at risk.
This fungal disease can be widespread in late summer and, if left to their own devices, infected plants will suffer as leaves shrivel and turn brown, while yields will fall, too.
As I prefer not to use chemicals, I cut off and bin any diseased leaves. Ensuring that plants are not subject to stress reduces the risk of outbreaks and the easiest way to achieve this is to water plants regularly when conditions remain hot and dry.
That's all for our August gardening calendar! What will you be sowing and growing in your garden in August? Let us know in the comments.