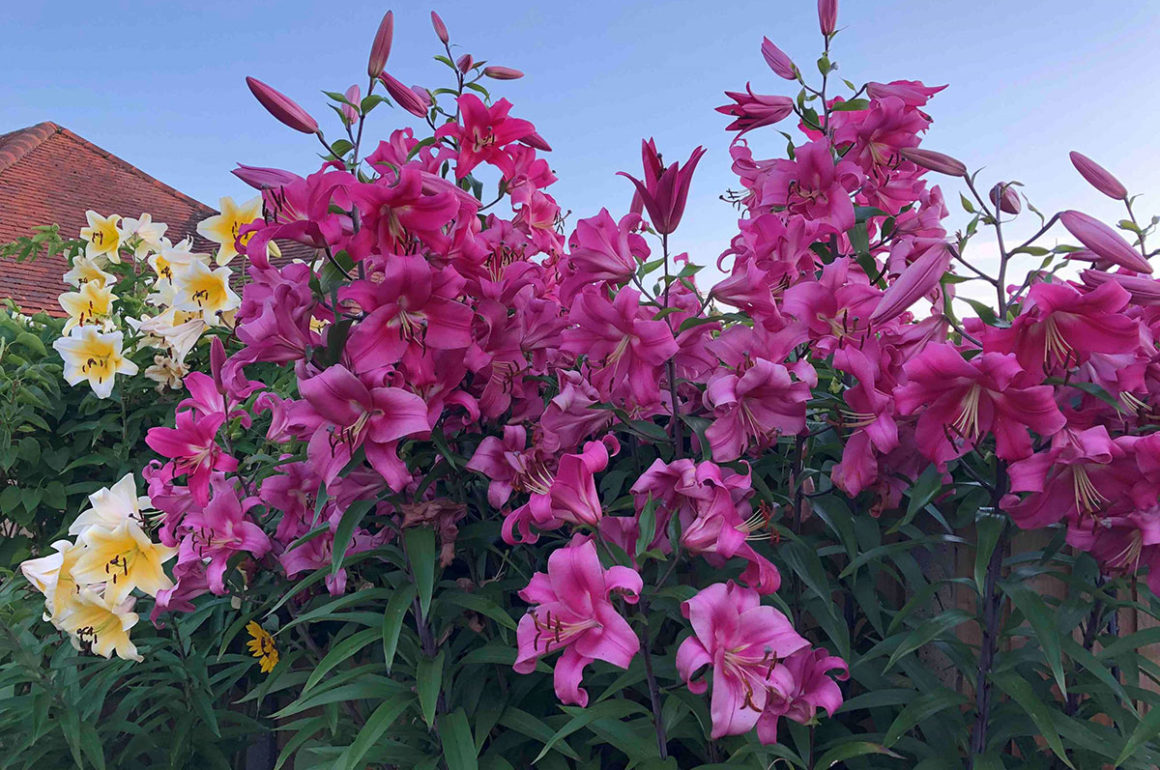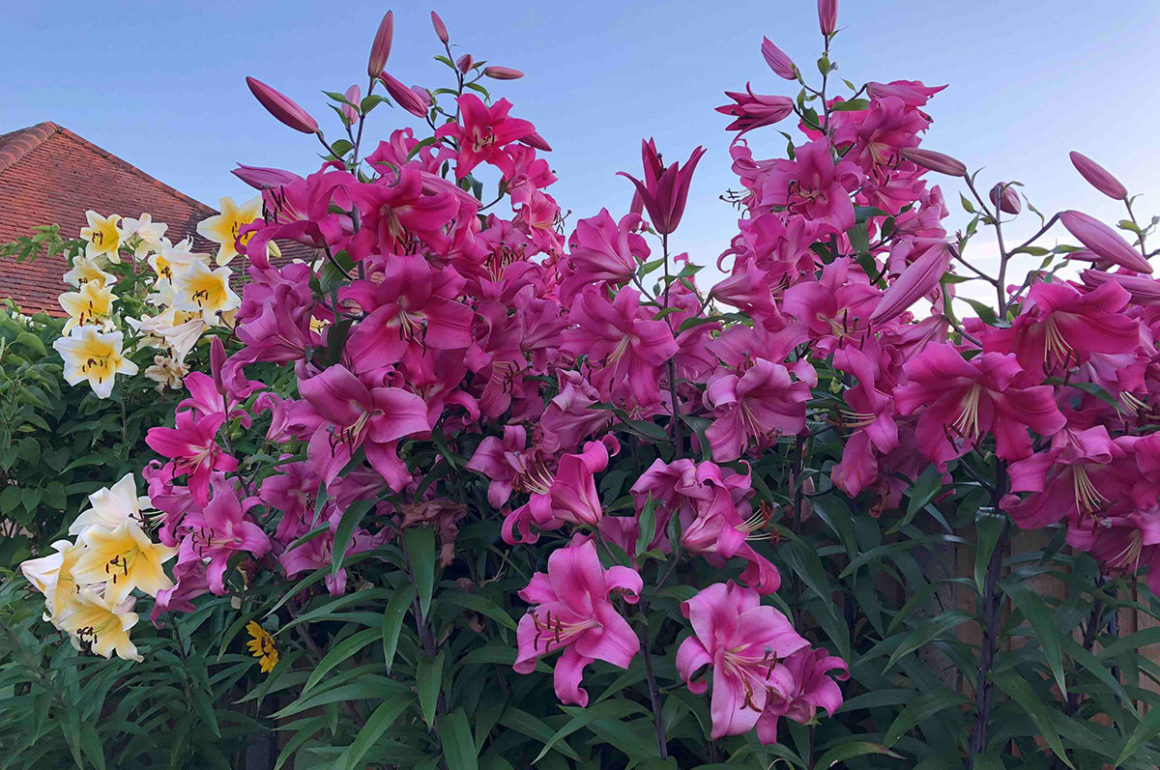 Garden writer Marc Rosenberg, who has been gardening for 30 years and has contributed to the STIHL blog since 2018, shares what he's sowing and growing in April with a garden diary from his small suburban garden. Planting towering lilies, re-energising daffodils and ridding lawns of ugly moss tops the agenda for Easter and beyond…
Easter marks the start of the gardening year – with suburbia thronging to the sound of lawnmowers and birdsong. The period between Good Friday and Easter Monday is one of optimism: the clocks have sprung forward; temperatures are rising and it's time to relish in the joys of sowing seeds and getting the garden looking ship-shape ahead of summer.
Of course, this Easter feels different, as many of us have spent 12 months living and working from home during the pandemic. With foreign travel off the cards for now, it's set to be a busy bank holiday season as gardeners transform plots into sanctuaries for what's set to be a second summer of holidaying at home. Here's my April suburban garden calendar:
1. Plant A Tower Of Flowers
Heavily perfumed, dazzling lilies are a highlight of mid-summer – but there's a relative newcomer that's guaranteed to ramp-up the spectacle: tree lilies. These supercharged monsters soar to around 5ft high in their first season and can hit 8ft tall in subsequent years, with each stem laden with up to 30 flowers. Last July, the tree lilies in my garden towered above the 6ft-high fence and filled neighbouring plots with fragrance. 
Bulbs of these colossal towers of flowers can go into plant pots or garden borders throughout spring. However, planting bulbs now raises the odds of having blooms this summer. I prefer to give mine a head start by planting lilies in large containers of John Innes No. 2 compost, sitting bulbs 10-15cm deep (deep planting helps to protect bulbs from the summer heat and winter cold). Then water well, sit back and get ready to enjoy a feast of flowers this summer. Lilies can be poisonous to cats, so are not recommended for gardens that are home to pets. 
2. Re-energise Daffodil Bulbs
The golden yellow blooms of daffodils are harbingers of spring – and this year, after a long lockdown winter, their cheery flowers are more welcome than ever. As displays fade, it's important not to be too eager to clear straggly foliage away, as excessive tidiness can put next year's blooms in jeopardy.
Daffodil leaves look tatty but serve a purpose, absorbing sunlight and transforming it into reserves that are stored in bulbs to power next year's flowers. If you slice daffodil leaves off immediately after daffs have flowered (or tie them up in bundles with elastic bands, which deprive leaves of light), flowers will be few and far between next season. Instead, snip spent blooms off promptly so garden plants channel their energy back into the daffodil bulb – but be patient and wait around six weeks before chopping leaves off.
3. Planting Onion Sets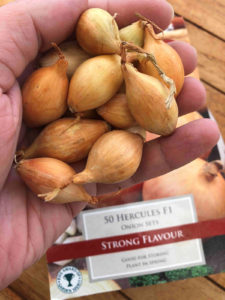 Gardeners grow their own produce for two main reasons: superb flavour and to save money on supermarket bills. Yet onions from shops are cheap and taste good, too, so why bother growing your own? Personally, I do it for the satisfaction of seeing the juicy bulbs swell, knowing that I'll have a plentiful supply to see me through winter.
That said, I never bother growing onions from seed – it's quicker to plant onion sets (small, young bulbs) in the ground now, as long as the soil is fertile and well-drained, and the location benefits from sunlight. Plant bulbs 10cm apart, pushing each set into the soil so only the tip is showing (don't bury it) then firm in and keep well-watered throughout the growing season.
When buying onion sets, choose a variety that has good resistance to bolting (this is where a flower spike is produced at the expense of bulb development). Favourites to plant now include onion 'Sturon', 'Red Baron' and 'Hercules'. 
4. Dead-head Hydrangeas
Hydrangeas are fuss-free, low-maintenance plants that have stood the test of time. I leave the spent flowerheads in situ on mophead hydrangeas over winter, as it provides a degree of protection for tender buds that begin to emerge early in the season. 
With plants now bursting into leaf for the new season, it's time to remove last summer's flower heads, using secateurs to cut stems back to the first pair of healthy buds immediately beneath each old bloom. Once complete, plants are primed for a new season's growth.
5. Eradicate lawn moss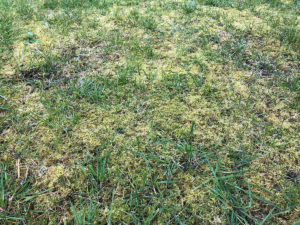 Last year's dry spring, combined with staying at home 24/7 during the pandemic, took its toll on my lawn. So, in autumn, I took time to renovate tatty, compacted turf by using a lawn scarifier to pull out dead material, aerating to relieve compaction and overseeding to green-up bare patches. As winter approached, it looked reinvigorated, lush and green.
Fast forward to April 2021 and a sea of ugly moss has taken over, smothering growth of new grass. Moss thrives in damp conditions (it's worse in shady parts of my north-facing garden) and relishes acidic soil – while mowing your grass too short can also spur it to invade.
A priority April gardening job is to eradicate the moss. Most chemical springtime lawn 'weed and feed' products contain moss killer that turns moss black within a week, so it can be pulled out using a spring-tine rake. There are also new 'no rake' organic-based lawn treatments coming onto the market that cleverly kill and then digest moss, with no raking required.
6. Activate Greenhouse Heaters
Rising utility bills have made heating greenhouses throughout winter unaffordable. In April, temperatures under glass fluctuate wildly, soaring to Mediterranean highs by day when the strengthening sun hits greenhouse roofs, then dipping below freezing at night. Now that staging is packed with seedlings, keeping greenhouses frost-free (ideally above 5°C) is critical.
Having had an outdoor power supply installed, I use a thermostatically controlled electric greenhouse heater to ensure that tender plants don't perish on chilly nights. In the past, when growing in greenhouses without power, I've turned to paraffin heaters to keep small and medium-sized structures snug. They require a bit more effort: wicks must be trimmed to prevent soot, greenhouse heaters will need to be manually lit before dusk, tanks will require filling regularly and ventilation is essential. Paraffin isn't a pleasant-smelling fuel, but it's better than Jack Frost wiping out your hard work.
What gardening jobs are you planning in April? Let us know in the comments.