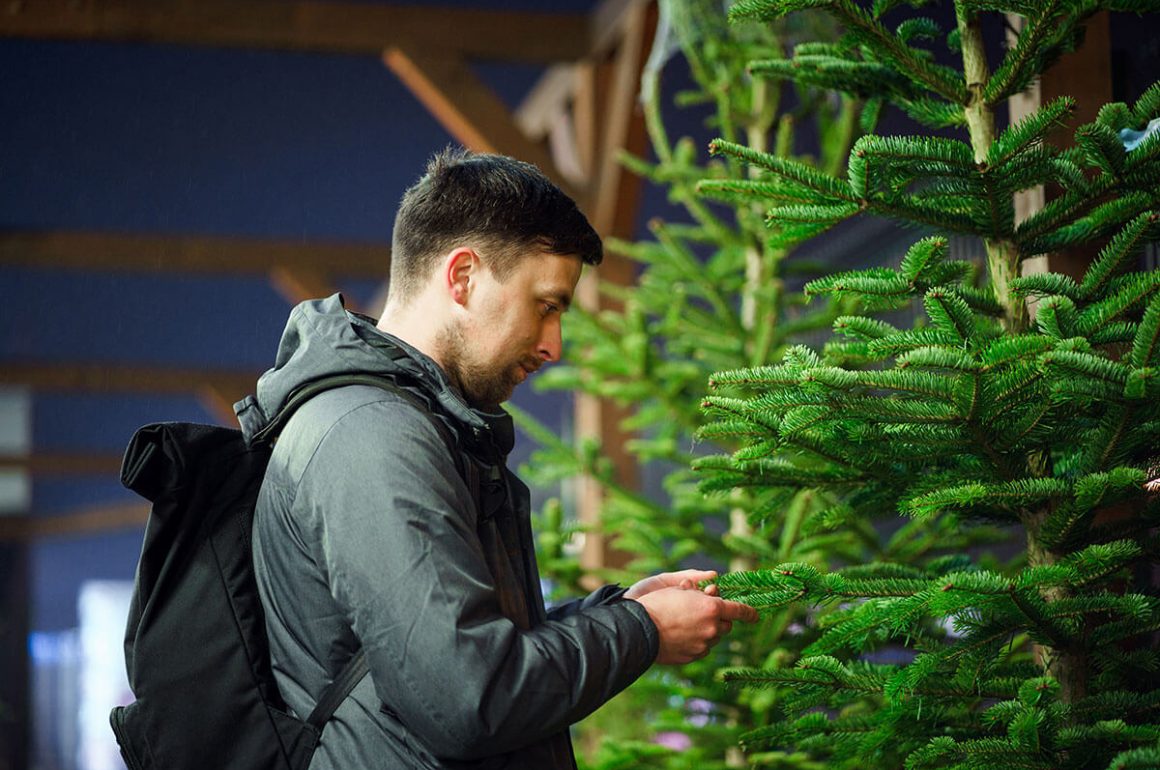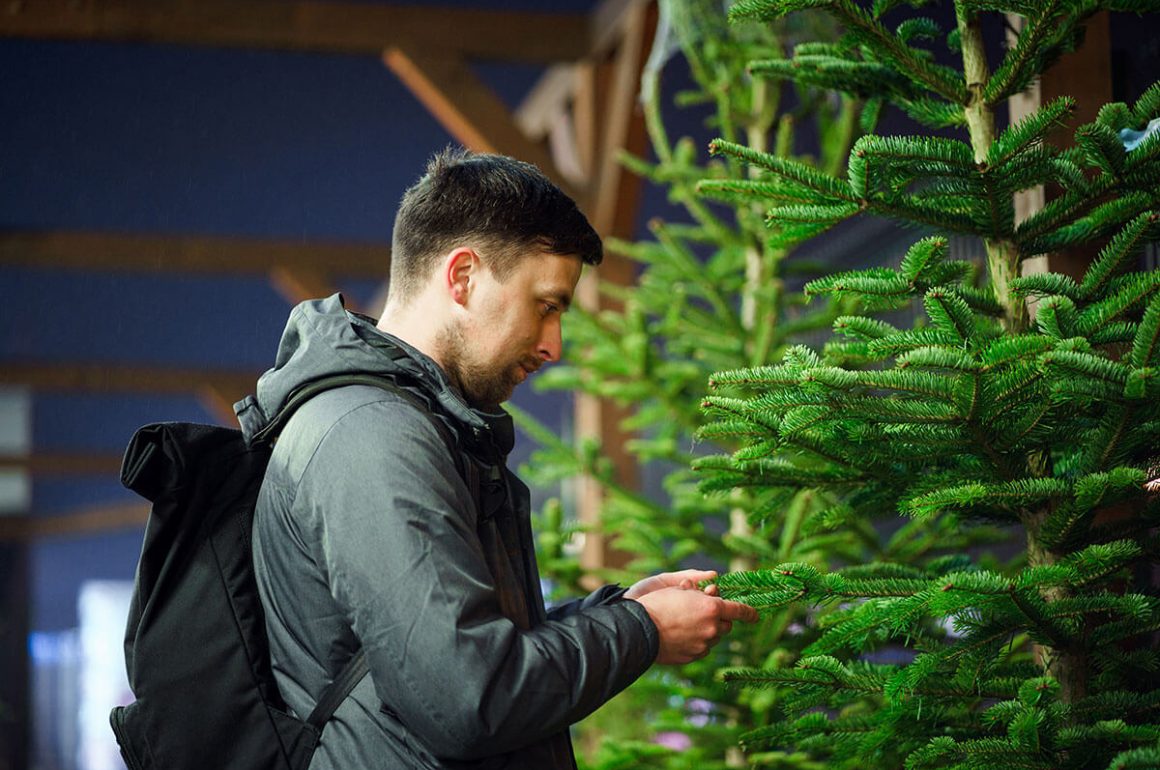 Nothing beats the look and smell of a 'proper' Christmas tree, so don't just dust off that threadbare artificial tree again this year. Having a real Christmas tree feels so much more special and, if you buy a growing one in a pot, you can use it year after year.
Is a Real Christmas Tree Eco-Friendly?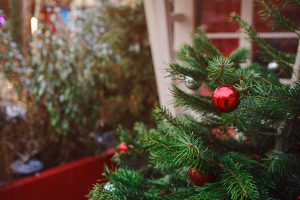 Research has shown that real Christmas trees have a smaller carbon footprint than artificial ones, mainly because the growers grow them sustainably and plant new trees for every one that is cut down. According to the Woodland Trust, up to 10 trees are planted for every one that is harvested. It's important to dispose of them properly though – real trees that go to landfills have a much higher carbon footprint than those that are recycled. Many local councils have Christmas tree recycling schemes where trees are collected and chipped and the woodchip is then used locally, so take advantage of this if you have a scheme like this nearby.
Which Christmas Tree Should I Buy?
Real Christmas trees come in various shapes and sizes, and price points too. Choosing which tree to buy is often a matter of location and cost. Here's my quick guide to the options available: 
Norway Spruce – Picea abies
This is the classic natural Christmas tree that smells so fantastic and is often the cheapest to buy so, if you want a whopper of a tree, this will be the one. But yes, I'm afraid this is also the one that drops its needles all over the carpet. The trick is to buy late in December and keep it as cool as you possibly can – it's a good choice for a porch or conservatory or outside, of course. Placing the cut end in water helps enormously too, so make sure you choose a stand with provision for a small reservoir and top up regularly.
Nordmann Fir – Abies nordmanniana
My personal favourite with its soft, thick needles and lovely squat shape, the Nordmann is also brilliant for holding onto its needles right through the festive season, because they are slow-growing trees. Okay, you'll miss that fantastic conifer scent and you may pay quite a bit more for the low needle drop but then you can enjoy your Christmas tree for so much longer, so I think it's worth it. Another point worth considering is that those soft needles also make it far more toddler and pet friendly than the Norway Spruce – no one wants more tears than necessary at Christmas, do they?
Serbian Spruce – Picea omorika
Slender and ideally suited to smaller homes, I'm seeing Serbian Spruces more often these days. It's a good choice with a similar look to the classic Norway Spruce, although the needles are soft like Nordmann with an attractive bluish hue and a good whiff of coniferous forest. The drawback is that although these Christmas trees hold on to their needles better than the Norway Spruce, they're nowhere near as good at needle retention as the Nordmann.
Alberta White Spruce – Picea alba albertiana 'Conica'
I have a soft spot for these gorgeous little trees, which are always pot-grown in my experience, having had one for several years in the tiniest flat you can imagine. In December, it was the centre of my coffee-tabletop Christmas display, then come the spring and summer months you would see it featuring as one of a cluster of potted plants and bulbs outside my front door. That classic conical shape, the dense branches and needles, and the fact it grows slowly but happily in a plant pot makes it a sure-fire festive winner for the smaller home.
How to Look After a Real Christmas Tree
Check your natural tree is fresh when you buy it by giving it a gentle shake – a few needles dropping off internally is perfectly natural but if it feels dry and brittle and sheds a lot, pick another tree. 
Natural Christmas trees will only look their best for about four weeks maximum. Nordmanns are the only ones you can expect to look good throughout December, and that's only if you treat them properly too. All the others should be brought into the house in mid-to-late December or they will be looking past their best by the time the big day arrives. 
When you get your Christmas tree home, saw off 2.5cm (1 inch) of the bottom of the trunk straight across. This opens up the vessels to water once more as, after the tree is cut, the sap hardens to create a seal. Ask them to do this at the nursery, garden centre or tree farm if you don't have far to go.
Next, place your cut tree into a bucket of water. Your tree can suck up anything up to four litres of water on that first day. To keep your tree in tiptop condition through the season, you'll need to keep it topped up at all times. Don't let the trunk dry out or you'll need to saw some more off. Make sure you have a waterproof tarpaulin or tray beneath the tree stand and check every day, several times – it only takes a few hours of dryness for the sap to crust over again. A tree skirt or wicker frame can hide all the practicalities nicely.
These simple tips should help keep your real Christmas tree looking fresh for as long as possible. Do you prefer a real Christmas tree? How do you look after your real Christmas tree? Let us know in the comments below.