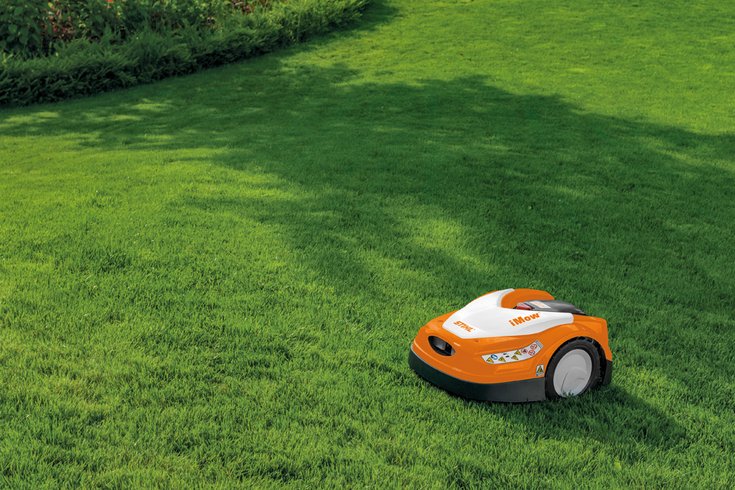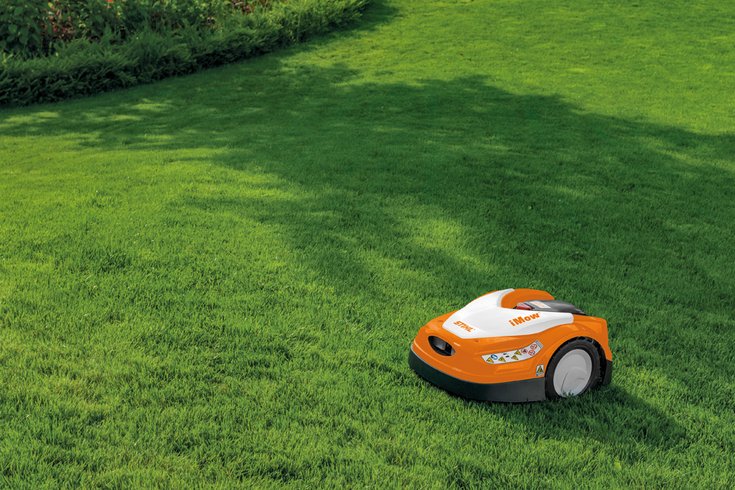 So, you've decided to take the plunge and buy a STIHL iMOW® robotic mower to tackle your lawn, but what next? There are several things to consider before you decide which iMOW® is right for you and how it's going to be installed in your garden.
We have a large number of Approved iMOW® dealers around Great Britain who are trained to help you choose the correct model and also install our robotic mowers for you. You can view the full range online here or visit your nearest dealer to get their expert advice.
But if you want to buy one online and install it yourself, we have a number of videos to help guide you through the entire process, from choosing the right iMOW® robotic lawn mower for your particular lawn, right through the installation process and aftercare.
How to Choose The Right STIHL iMOW® Robotic Lawnmower
Getting the right model for your lawn is really important as each garden is different. Our robotic mowers cover different sized areas, can cover different slope angles and some even have App connectivity, so you can send the iMOW® out to mow or back to its dock from your phone or tablet. This video will help guide you through choosing the right iMOW® for you. In the video you will see that we suggest using Google Maps to measure the size of your garden – just right click on the map to plot the perimeter.
Should You Install a STIHL iMOW® Robotic Lawnmower Yourself?
Once you have chosen your iMOW®, you should decide if you're happy to tackle the installation process yourself. We have video guides which show you how to do it, but we strongly recommend you review all the videos before buying the robotic mower and deciding to install it yourself so you know what is involved.
If you would prefer to get someone else to install the iMOW® or you have a particularly complicated garden layout, simply speak to one of our approved STIHL iMOW® dealers, who are fully trained by us in carrying out installations.
If you are happy to install the mower yourself, you can watch the complete installation video here to assist you while you do it, but we've also broken the video down into manageable sections below so you understand the full process, from preparing your garden for the installation to aftercare and maintenance.
How to Prepare and Plan For an Installation of STIHL iMOW®
This video covers buying the right amount of perimeter cable and fixing pins for your installation, unboxing the iMOW® robotic mower and having the right tools. It also covers carrying out a pre-check of your garden to make sure the perimeter is clear and that you have a suitable space near a power supply for the docking station.
How to Install The iMOW® Docking Station
The next video covers the installation of the iMOW® docking station, which should be done in a shaded, level location, no more than 10m from a power supply. Make sure it's in a place where it won't be a trip hazard too!
How to Lay The Perimeter Wire for Your STIHL iMOW® Robotic Lawnmower
With your rubber mallet and Personal Protective Equipment at the ready, you can start laying the perimeter wire. This next video shows you how to lay the perimeter wire around the edge of your mowing area and how to avoid obstacles, flower beds, trees or garden furniture. The perimeter wire defines the zone that the automatic mower can mow within, so the proper installation of the wire is key to making sure the iMOW® only goes where it is meant to go!
How to Set up The Mowing Plan For Your STIHL Robotic Lawnmower
This is the part where you can choose how iMOW® fits into your lifestyle. STIHL iMOW® only mows at times and on days that suit you. If you have children, pets or other wildlife coming into your garden, then you need to think about the best times for the iMOW® robotic lawn mower to be active. Perhaps weekday mornings after everyone has gone to school or work might suit you best? Maybe you want it to avoid Saturdays if you normally have visitors or people playing in the garden on the weekend – the choice is yours!  iMOW® will use these times as a guideline and then work out when to mow within those times. If it rains and the iMOW® has to return to the docking station, all models will automatically work out when to make up lost mowing time too.
How to Set The Security Level on Your iMOW®
Making sure your new iMOW® is protected from theft and unwanted use is the final installation step. iMOW® has security levels that can be set to protect it from unwanted tampering. It also has an alarm and on C models, the GPS allows you to track the location of your robotic mower should the worst happen. This video covers how to set these levels up and activate the protection you think is necessary.
How to Look After Your iMOW® Robotic Mower
Caring for and cleaning your STIHL iMOW® is important for making sure that it continues to work well for many years to come. Regular cleaning of the automatic mower and mowing deck is recommended, as well as blade changes every 200 hours of mowing. This video shows you how to clean your iMOW® and how to change the blade without tools.
Making sure you get the best out of your iMOW® robotic mower is important to us. If you need more assistance on anything to do with your iMOW®, take a look at our Frequently Asked Questions. If you still need help, please contact the STIHL Approved Dealer you bought your iMOW® from or contact the STIHL Customer Support team on enquiries@stihl.co.uk.